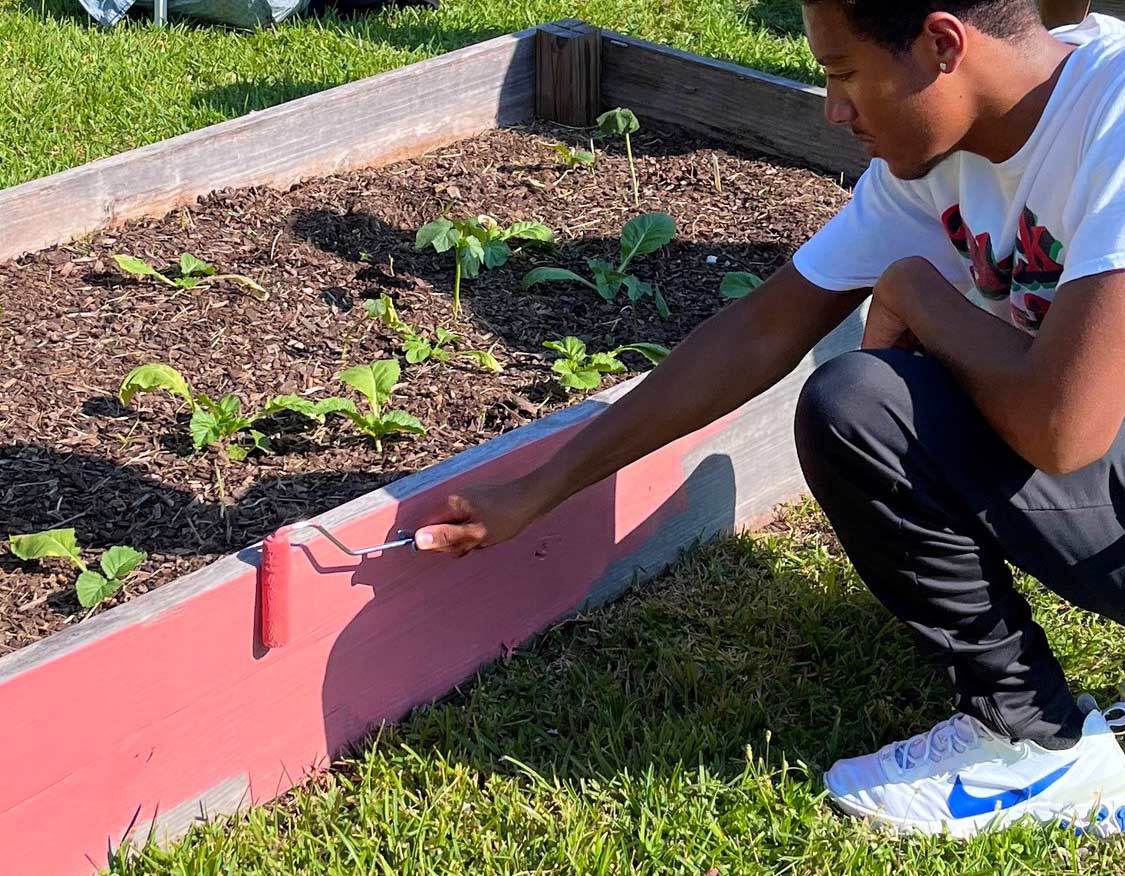 Peace by Piece supports and mobilizes Black youth in New Orleans. We focus on political education and community organizing. Together we work to realize sustainable and equitable communities rooted in self-determination.
Peace by Piece works to confront systems and institutions of inequality, poverty, and violence. Our program operates primarily in the divided neighborhood of Hollygrove. In this area, disparities in income between white and Black residents are harsh. It is clear that Hollygrove is systematically denied food access based on the race and economic status of its inhabitants.
Peace by Piece works to address these disparities. We work with the community to build sustainable green space. These spaces promote healthy and whole communities through gardening and political education. Our curriculum teaches the art of gardening, urban farming, and sustainability.
Our program emphasizes trauma healing, power analysis, Black history, economics, and organizing tactics. We take a comprehensive approach to these issues, amplifying the voices of impacted youth and empowering them to create change.
Our vision for Hollygrove is a self-determined community with ownership over its land and goods. Black- owned land cooperatives help recycle our dollars, making Hollygrove self-sufficient and community-controlled.
Peace by Piece plays a key role in fulfilling this vision. Our programming helps to cultivate local leadership, ensuring young people participate in their own development. We encourage residents to think critically and create political consciousness. Ultimately, we aim to create a community land trust to meet the community's collective needs.