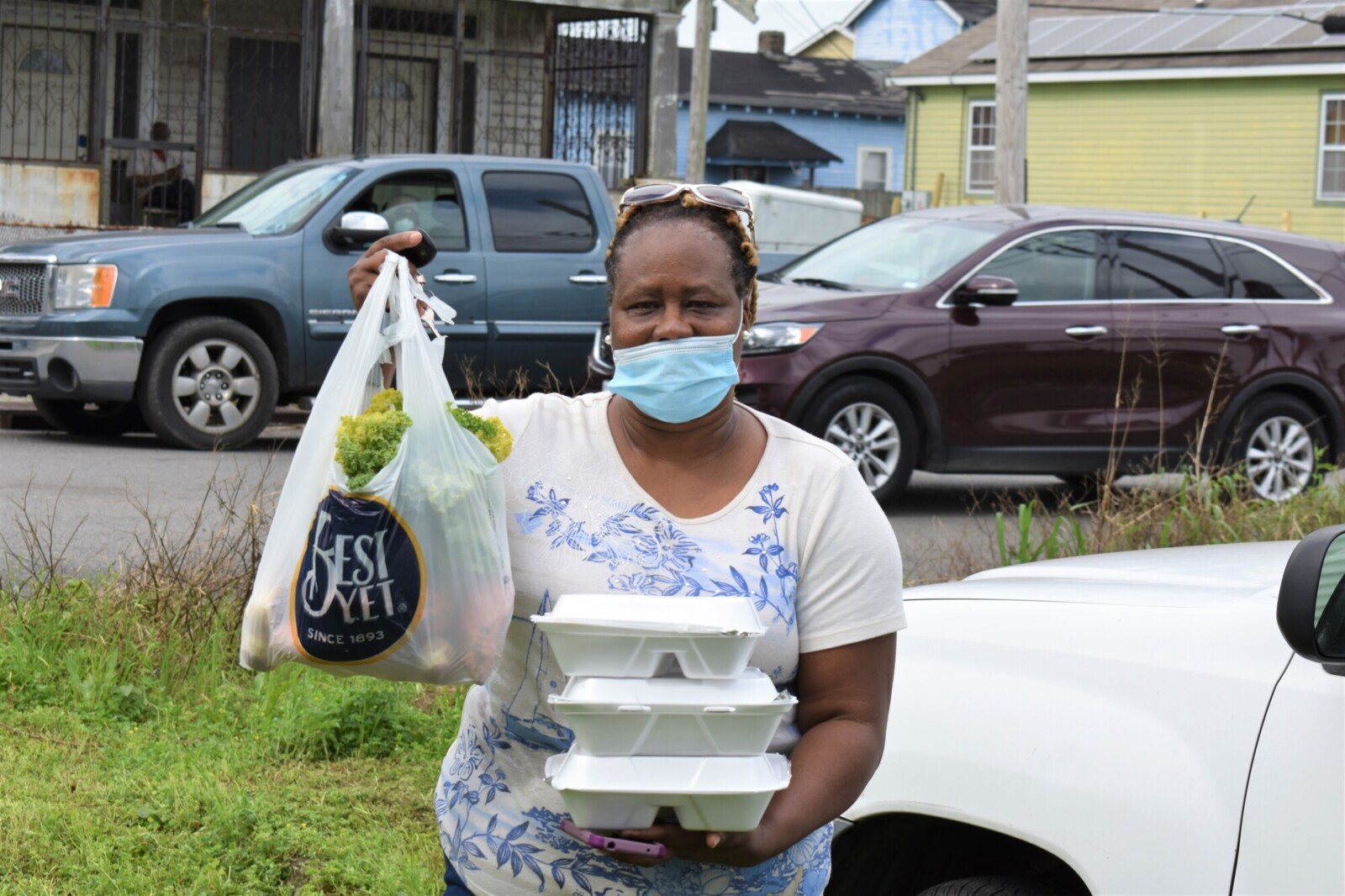 NEW ORLEANS (October 6, 2021) On August 29, Hurricane Ida left almost one million people without power. Weeks later, many are still living in damaged homes and facing food insecurity, delays to trash pickup, and other disruptions to daily life. The American Friends Service Committee – a Quaker organization that has been working in New Orleans for many years – is raising funds to support grassroots recovery efforts. The money will help organize community cleanups, restore community gardens, buy food and supplies to distribute, and help families pay their utility bills.
"For decades, New Orleans has faced a lack of affordable housing, rising incarceration rates, and a food insecurity rate of 18% — 26% for children," said Dee Dee Green, director of AFSC's Peace by Piece program in New Orleans. "The reality of these and other social injustices are not brought on by natural or manmade disasters, but they are often magnified and exacerbated by them. We need a real recovery for our city — one that is community-driven and transformative."
The Peace by Piece program works primarily in Hollygrove, a traditional New Orleans neighborhood located Uptown in the 17th Ward. Their mission is to positively influence and mobilize communities of color — particularly youth and young adults — through education, organizing, and economics to realize sustainable, sovereign, and equitable Black communities. Youth of all ages meet to build solidarity, receive popular education, heighten awareness of local and global sociopolitical affairs, and advocate for changes that help their community. The program manages the Hollygrove Community Garden, which has distributed more than 5,100 pounds of produce to the community and runs summer camps for young people.
"We are doing everything we can to help our communities recover from the hurricane," said Green. "This fundraising effort is an opportunity for people across the country to support the needed and powerful work of young people caring for their neighborhoods and advocating for a more sustainable future for all."
###
The American Friends Service Committee (AFSC) promotes a world free of violence, inequality, and oppression. Guided by the Quaker belief in the divine light within each person, we nurture the seeds of change and the respect for human life to fundamentally transform our societies and institutions.