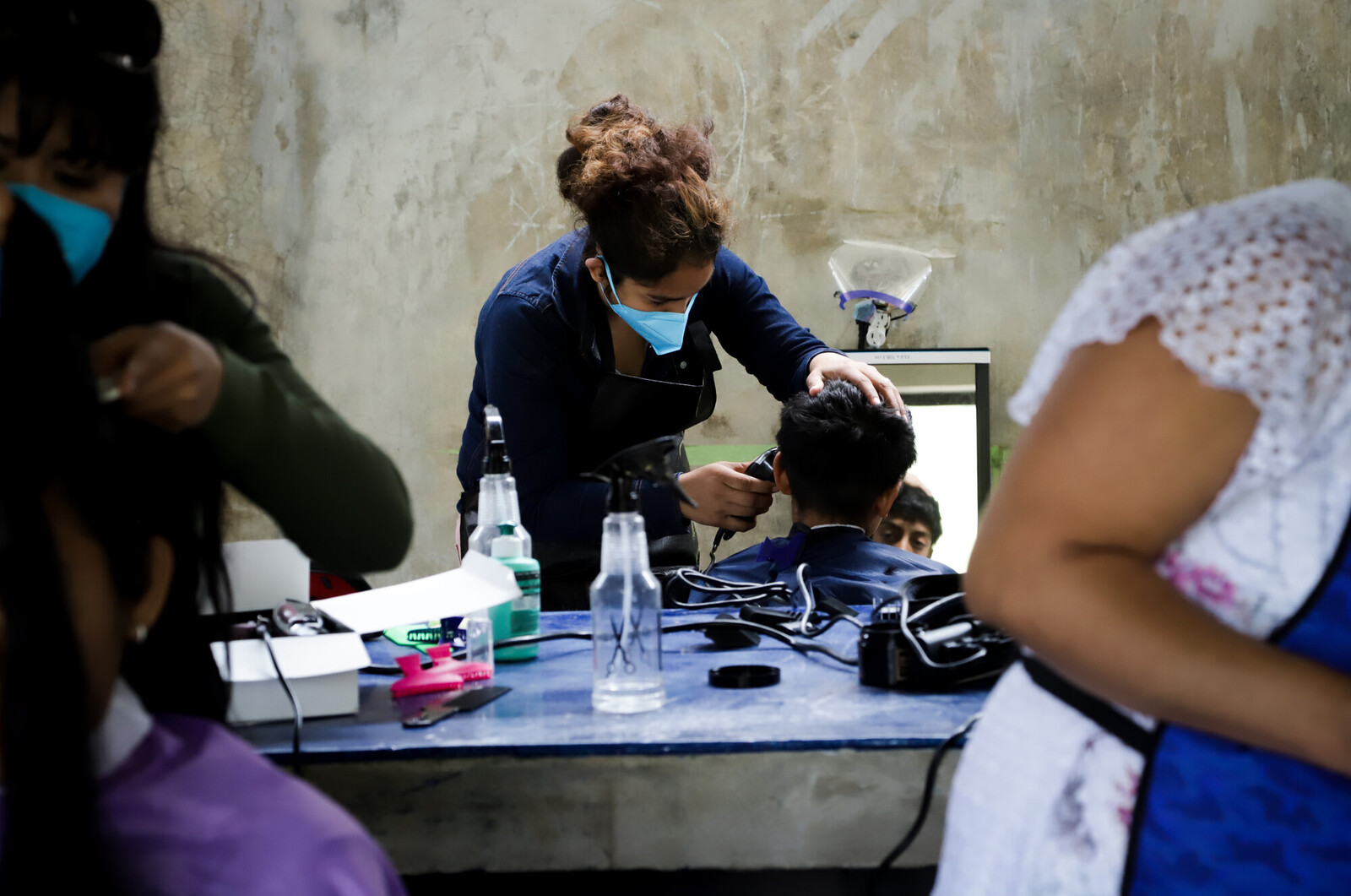 At a migrant shelter in Tijuana, Mexico, dozens of women wait to cross into the United States or resettle in Mexico. All hope to build a better, dignified life for themselves and their families. Most of these women have escaped violence, poverty, and other difficult circumstances. And many have made strenuous, often dangerous, journeys to get to this point.
Once in Tijuana, it can take weeks or even months to cross into the U.S. to apply for asylum. In the meantime, migrants struggle to find work and housing—and continue to face danger, violence, and exploitation.
Several women have found a lifeline in a project known as "Cortando el Patriarcado" (Cutting the Patriarchy), which is coordinated by AFSC and was co-founded by Gaba Cortés, a Tijuana artist and activist for migrant rights. Now in its second year, the project helps women learn haircutting skills and provides them with hairstyling kits, including scissors, combs, and razors. That ensures they can earn income as hairdressers wherever they are—building their economic autonomy.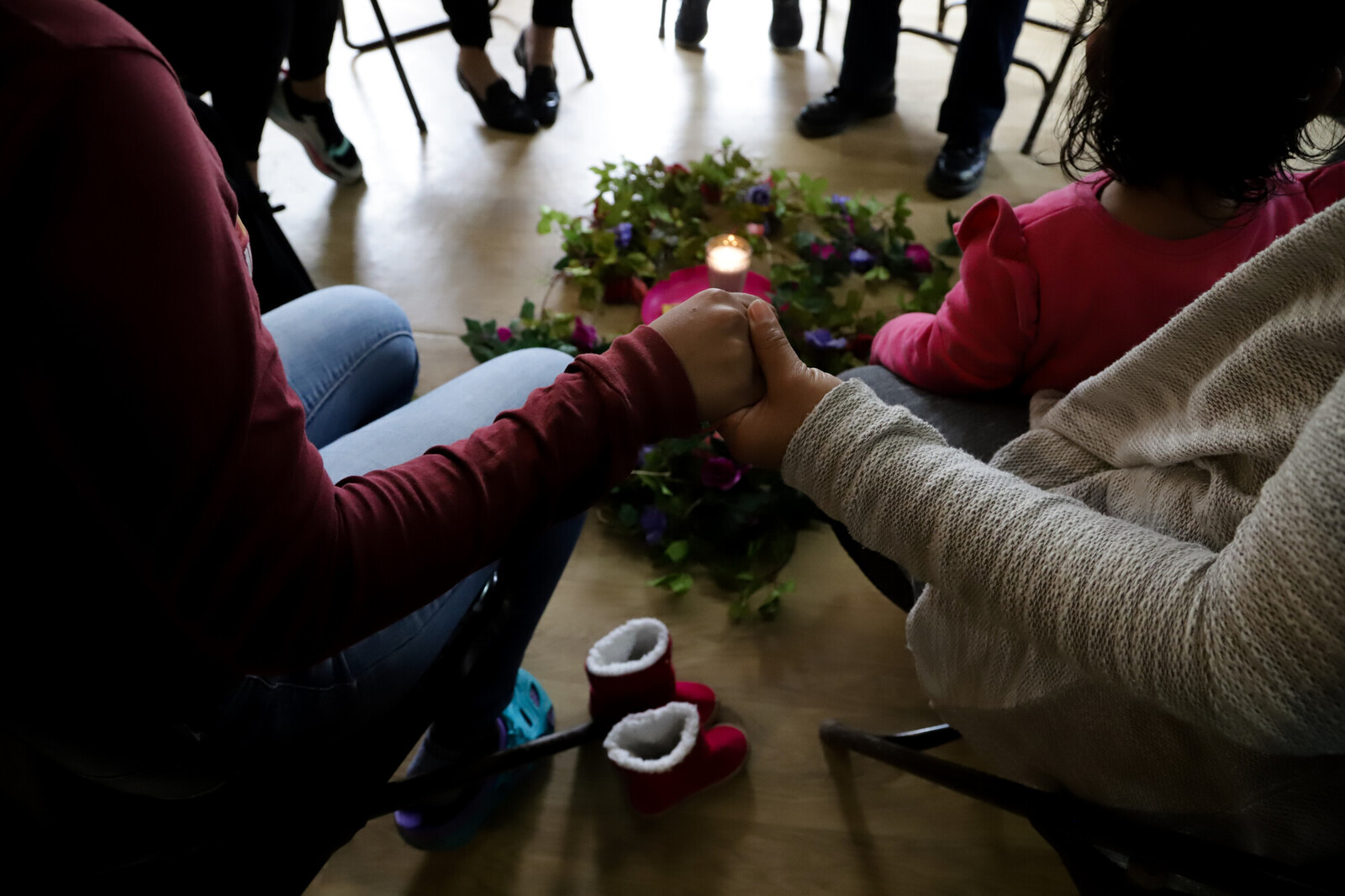 During the five-week program, participants also find a safe space to examine and share their experiences as migrant women who have faced patriarchal violence. Each session begins with the women forming a circle, lighting a candle, and infusing the room with sage. Gaba facilitates, asking them a guiding question, such as "What situations, people, or moments have you had to put aside in your life in order to continue and that have strengthened you?" Participants share their thoughts and feelings, many of which they have never expressed before. Together, they analyze the structural violence that they have experienced for years—and recognize how courageous and resilient they are to face these challenges.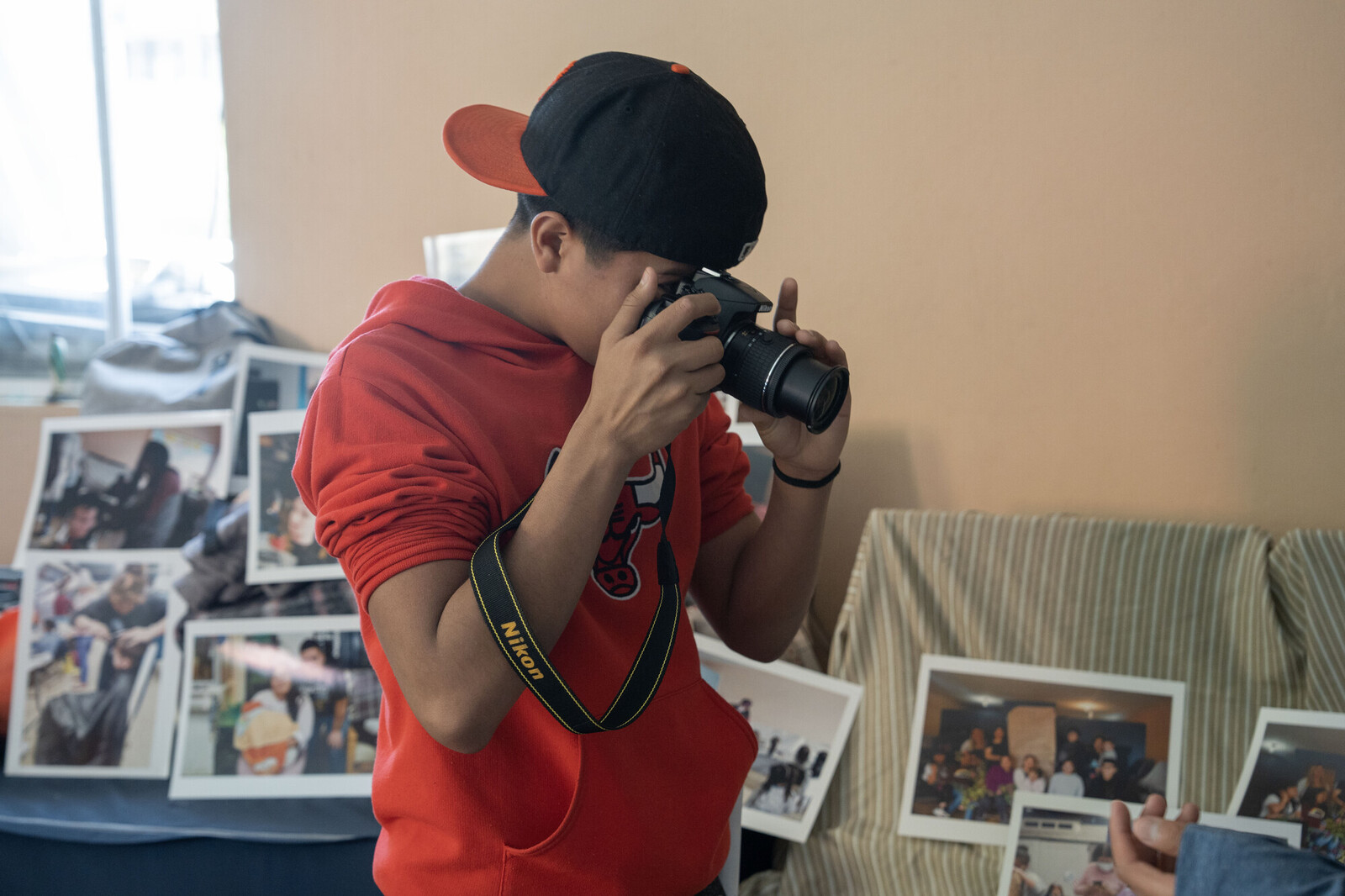 This year, Cortando el Patriarcado also provided programming for children of the participants. Several young people—ages 10 to 17—took part in the workshop "Cinema, Childhood, and Migration." Through sessions on theater and photography, they learned ways to express, document, and share their own experiences. At the end of the workshop, they created an exhibit of their photographs for all in the shelter to see.
The children also photographed their mothers during their haircutting trainings, which was especially moving. "This allowed the youth and children to capture from their eyes what was happening," Gaba says. "It was an intimate moment and full of enthusiasm."
Not all the women who started the Cutting the Patriarchy workshop were able to complete the entire program. Because of their individual circumstances and the difficulties they face in applying for asylum, several had to cross into the United States before the five-week program concluded.
In the end, seven women received diplomas at a graduation ceremony we held near Friendship Park—a place that holds special significance for migrants and their families. For years, the binational Friendship Park has served as a place where families in the U.S. and Mexico separated by cruel immigration policies could meet, even minimally, through the border fence. But since the beginning of the pandemic, the park has remained closed. Now, the Biden administration is building taller walls that would further endanger migrant lives and make it harder for families to connect across the border.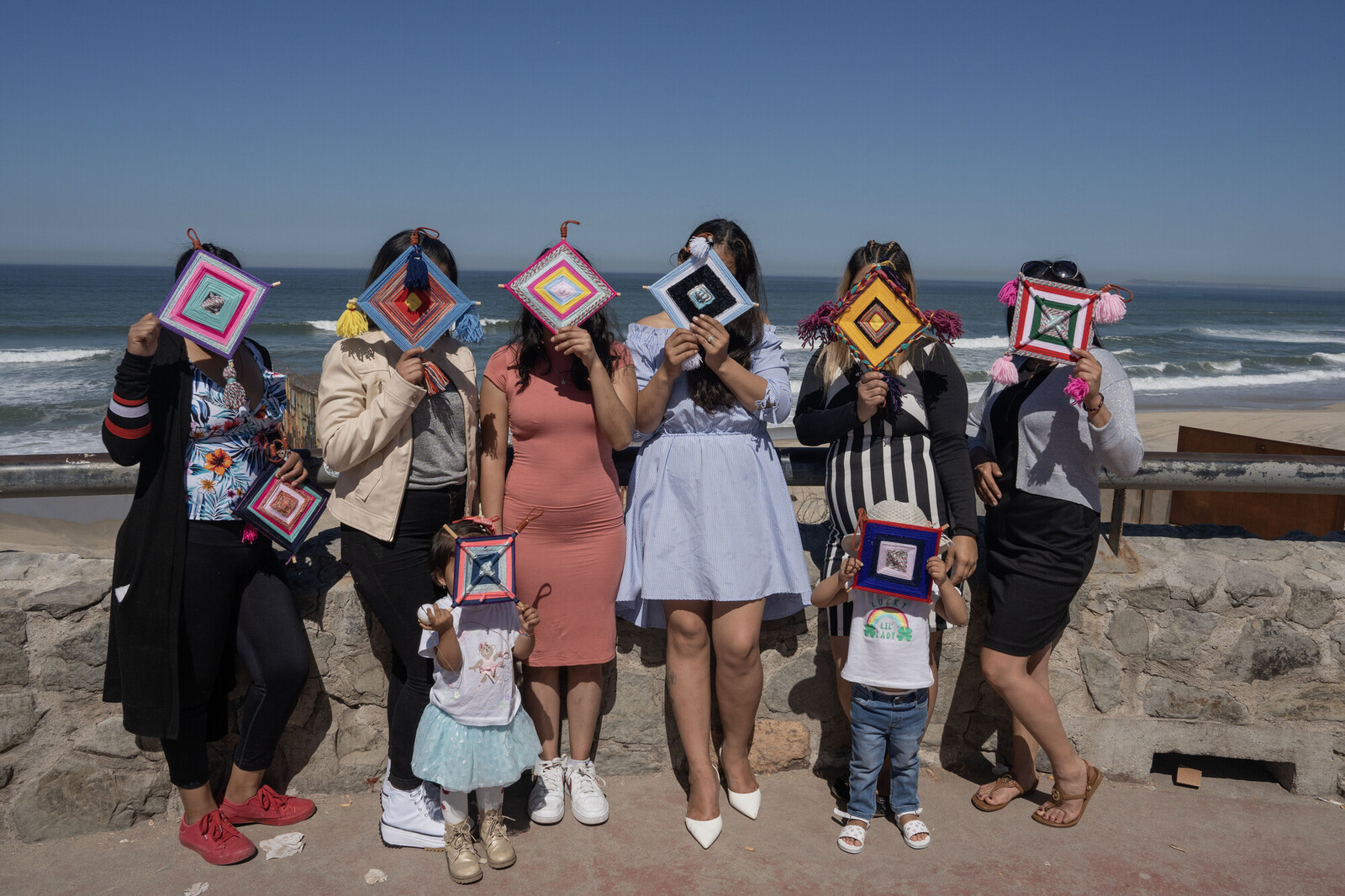 As part of their graduation ceremony, the women also took part in an act of artivism. They created their own "eyes of God" amulets, which come from the Indigenous Wirarika tradition in Mexico. These woven pieces are a representation of the five cardinal points and serve as protection for people. The women installed these eyes of God on a tree attached to the Mexico side of the border wall—a peaceful protest of the border and the inhumane immigration policies that divide loved ones.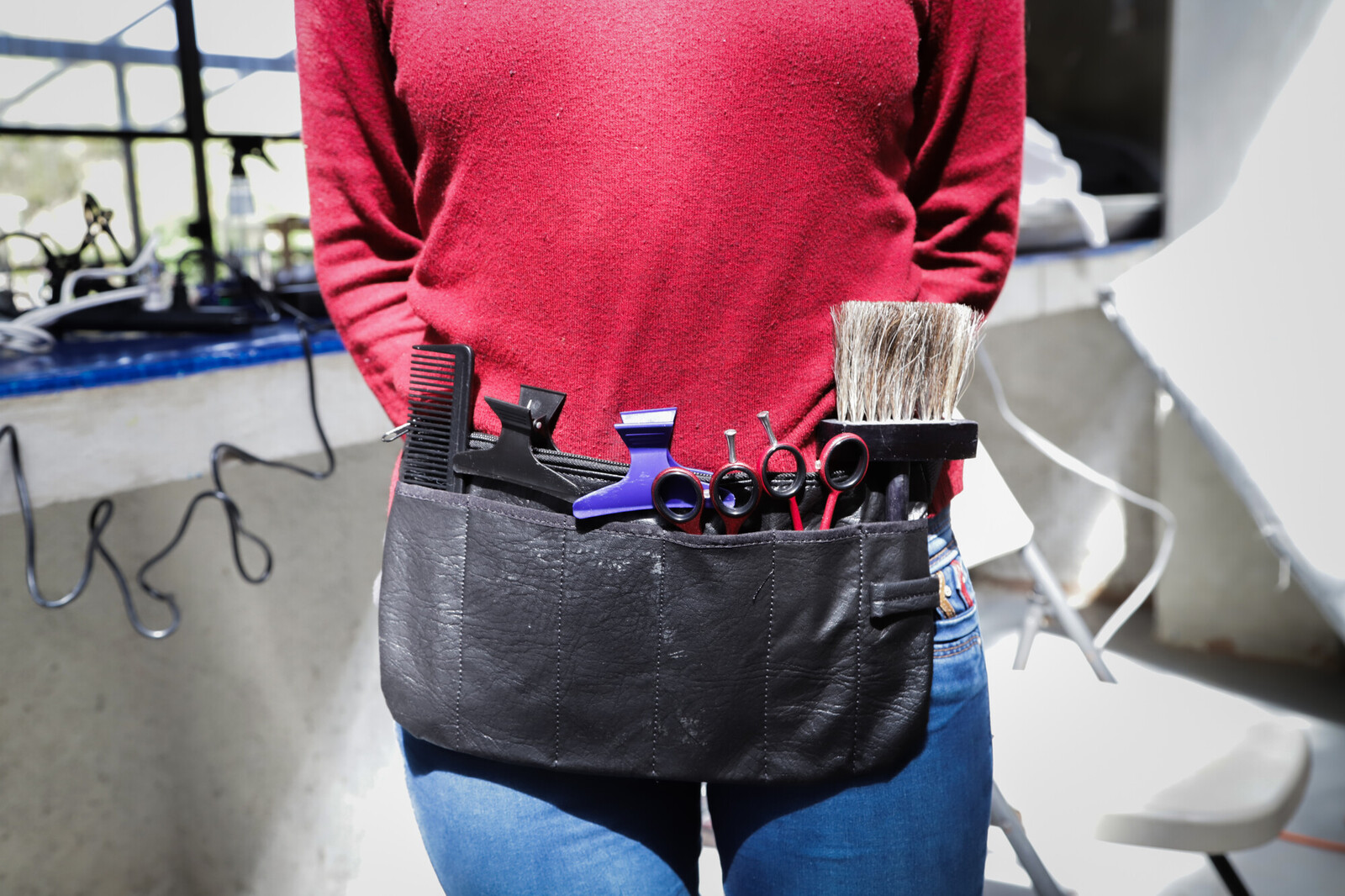 It has been inspiring to be a part of these women's journeys, and we are excited to see what these graduates will accomplish in the years ahead. Today, they are taking with them the tools and skills to support themselves and their families—and to pursue a more just, peaceful life where their rights are respected and they have the resources to thrive.
We want to thank everyone who made our second year of Cutting the Patriarchy possible: hairstylist Sonia Quevedo, who taught haircutting techniques to participants; drama teacher Jesús Gallardo; and Michelle Rincón, who promoted the workshop for children. We are grateful for their support.