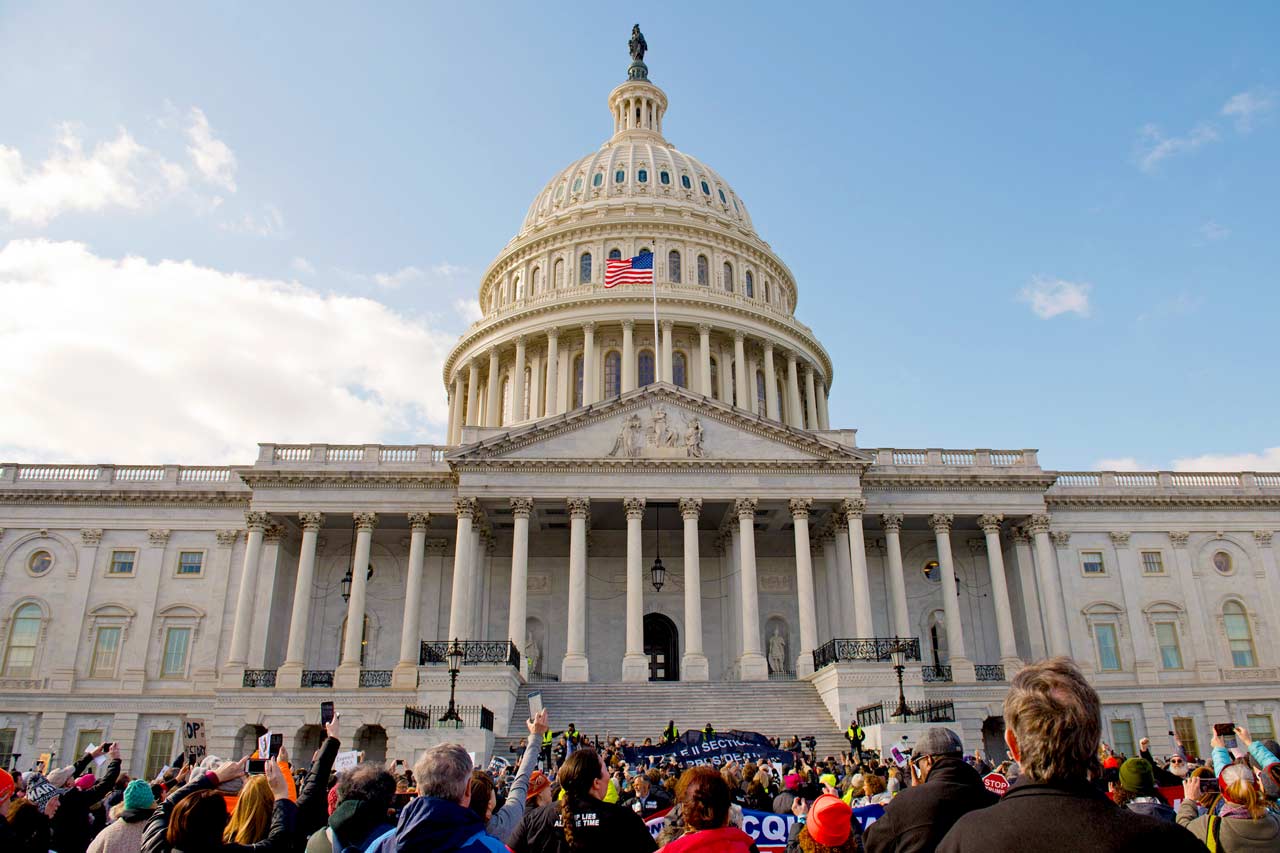 It's looking to be a rough autumn in Congress. In the House of Representatives, some Republicans are pushing for a government shutdown to force yet more cuts to programs that help people, families, and communities survive and thrive.
Today it's important we speak out to tell Congress: Reject any cuts to community needs in the FY24 budget!
Here's what you need to know:
1. A government shutdown is likely when the current budget ends at midnight on Sept 30.
How did we get here? Earlier this summer, the House and Senate reached an agreement on an outline for the FY24 budget when they passed a debt ceiling increase. The agreement limited growth in non-defense spending—which includes funding for human needs—to 1% (effectively a cut when taking into account inflation). The agreement also limited growth in military spending to a lesser degree at 3.3%.
The Senate has proceeded through the appropriations process and has developed bipartisan budget agreements. However, in the House, Republican leadership has refused to abide by the debt limit budget agreement. Instead, they are pushing for further cuts to non-defense funding. Republican leaders are also trying to use the budgeting process to push their political priorities, including limiting abortion access, restricting LGTBQ rights, and attacking migrant protections. But even these changes are not enough for some Republic members who want even more cuts. As a result, the Republican leadership does not have the votes needed to pass a budget.
2. Critical programs—and millions of people—will be impacted by a shutdown.
If Congress doesn't reach a budget agreement or pass other temporary funding measures before Oct. 1, hundreds of thousands of federal workers will be furloughed without pay. While workers considered "vital" will continue to work, the shutdown will likely halt food and environmental inspections, impacting hazardous waste sites and food and water safety.
A longer shutdown would likely force cuts or limits on payments from social welfare programs that serve low-income people, women, children, and the elderly. Programs that receive annual government funding—including community health centers, opioid treatment efforts, and shelters—could also face difficulties and service interruptions.
3. Cuts to social safety net programs would harm millions of low-income people, including many who recently saw reductions in benefits.
During the COVID pandemic, the federal government expanded programs such as SNAP (the Supplemental Nutrition Assistance Program), Medicaid, and the Child Tax Credit (CTC) to help people facing economic hardships. Unfortunately, the expanded CTC expired at the end of 2021—and so did other expanded benefits once the federal government declared an end to the public health emergency earlier this year.
The end of those pandemic-era benefits has been devastating:
Between 2021 and 2022, the number of children in poverty doubled, according to the Census Bureau's annual report on health, poverty, and incomes.

More than 41 million people experienced reductions in SNAP by at least $95 per month, making it harder for them to afford the food they need.

Around 500,000 adults without dependents will lose their SNAP benefits as the program will resume work reporting requirements to qualify.

Between 8 million and 24 million people will lose Medicaid coverage since the government ended its continuous enrollment provision.
House Republicans are now pushing for cuts of 8% or more across the board, impacting these and other programs. That would be devastating to people most in need—and an unacceptable violation of the agreements reached during a standoff over the debt ceiling.
4. House leaders are using the budget process to push measures to limit abortion access and harm migrants and LGBTQ people.
Anti-LGBTQ measures include:
Cutting gender transition care for people who have Medicare, Medicaid, or a subsidized health care plan under the Affordable Care Act.

Restricting the rights of trans people in the military, working in government, or in federal prisons.
Banning the flying of pride flags on federal property.

Ending protections for same-sex couples.
Anti-migrant measures include:
Defunding organizations that provide even basic services to migrants without status. This would prevent faith organizations from even so much as transporting an individual without status to a place of worship.

Eliminating protections for unaccompanied migrant children in detention facilities.
Separating more migrant families by facilitating rapid deportations of unaccompanied children and families.
Anti-abortion measures include:
Nullifying the FDA's guidance on dispensing the abortion medication mifepristone and prohibiting the mailing of the medication.

Limiting abortion access for people in the military.
5. Congress must act now to protect human needs in the federal budget.
Congress doesn't have enough time to pass all appropriations bills before Oct. 1. However, they can pass a continuing resolution before Sept. 30. That would allow continued spending at current levels for a temporary period and give Congress time to pass FY24 spending bills. Any continuing resolution must be "clean," meaning it would simply continue current spending without making other changes in policy.
Then, at a minimum, the House of Representatives should pass a budget that aligns with the agreement reached during the debt ceiling crisis—and with the appropriations bills being considered in the Senate.
It's important that our representatives hear from us today. Urge them to reject shutdown threats and cuts to programs that protect the well-being of all people—and instead stop funding war, abusive immigration enforcement, and corporate tax breaks.