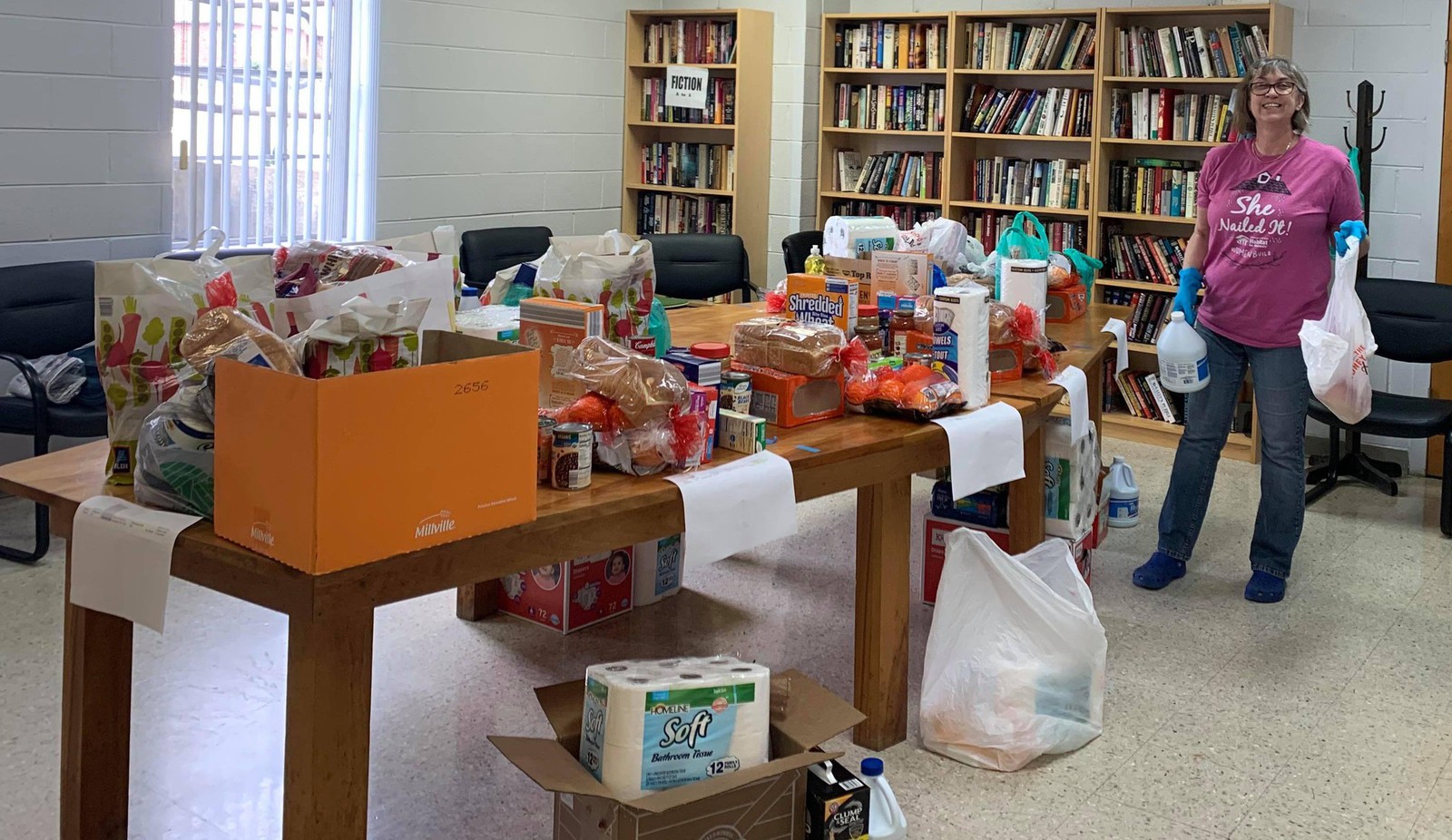 No one should ever have to go hungry. But nearly 24 million households in the U.S. often don't have enough food to eat during the week, according to a June 2022 report from the Center for American Progress. Nearly half of those households include children.  
Over the years, the number of households struggling with food insecurity has increased, with new levels reached during the peak of the COVID-19 pandemic. Many households turned to federal nutrition assistance programs—such as the Supplemental Nutrition Assistance Program (SNAP)—for the first time. Inflation, supply chain issues, and price gouging by corporations have only worsened the situation.
This year, Congress has a critical opportunity to reduce hunger and food insecurity through the Farm Bill. The Farm Bill is a nearly trillion-dollar omnibus bill that Congress negotiates every five years. It covers everything to do with our food system, from farm subsidies and climate resilience agriculture to food assistance programs. About 80% of Farm Bill funding goes toward nutrition programs, including all federal anti-hunger programs, especially SNAP. 
AFSC is joining partners and communities across the U.S. in advocating for a just, equitable Farm Bill that prevents hunger and malnutrition.
Every day, people struggle with poverty, hunger, and food insecurity because of wealth and income inequities often driven by systemic racism. The Farm Bill funds programs that help tens of millions of people keep food on the table every day. At the same time, the rules that determine who can access these programs are rooted in a history of systemic racism. 
The 2023 Farm Bill can move us closer to ensuring no one goes hungry in the United States. Here are three things Congress must do with the next Farm Bill toward that goal:
1. Make permanent COVID-era changes that strengthened anti-hunger programs. 
In response to the pandemic, Congress made important improvements to SNAP to allow more people to qualify and enroll in the program. That includes waiving the time limit for how long unemployed people could receive SNAP, allowing more low-income college students to access SNAP, and simplifying the application process. Congress also increased benefit levels for SNAP recipients.
But these critical measures are set to end in May 2023—when the Biden administration plans to end the COVID-19 health emergency that has been in place since January 2020. Ending pandemic-era expanded SNAP benefits could cause at least 41 million SNAP recipients to lose an average of $82 in food benefits every month. That loss would come at a time when people are still facing inflation and high food costs.
Congress must make permanent these changes in the next Farm Bill—or risk exacerbating food insecurity. 
2. Remove barriers immigrants face in accessing anti-hunger programs. 
During the so-called "welfare reform act" of 1996, the U.S. enacted legislation that excluded immigrants from various social support programs, from health care to food assistance. That included requiring people to be lawful permanent residents (or green card holders) for a minimum of five years before they could qualify for federally funded benefits, including SNAP—even if they meet all the other eligibility requirements.
This five-year bar has denied many immigrants needed support. In practice, it has also excluded many more by discouraging even eligible immigrants from applying out of fear it may jeopardize their immigration status. Most people who are undocumented or non-citizens are never eligible for these federal programs, regardless of income level or how long they have lived in the U.S. 
Non-citizens who qualify are on a list of federally qualified statuses and those with humanitarian-based statuses are not subject to the five-year bar. Because eligibility varies from state to state (state have the ability to opt out of the bar), the five-year bar has caused confusion and fear among green card holders. AFSC staff see this happen frequently in New Jersey, where we help connect immigrant with social services and provides them with free legal representation.
In this Farm Bill, Congress must pass legislation like the Lift the Bar Act and the HEAL Act in to eliminate discriminatory barriers that have denied many immigrants' access to much-needed food assistance. 
3. Repeal the lifetime ban on people with felony drug convictions.
In 1996, Congress imposed a lifetime ban on individuals convicted of a drug felony from receiving SNAP and Temporary Assistance for Needy Families (TANF). 
Although Congress allowed states to opt out, many still bar individuals from these programs and impose burdensome and costly requirements to restore eligibility. (In 2019, AFSC West Virginia staff successfully advocated legislators to exempt the state from federal law, allowing many individuals to receive SNAP benefits). 
The next Farm Bill should repeal this inhumane ban nationwide. Studies have shown that access to programs that assist with food and other basic needs reduces recidivism rates. It helps to rebuild communities, especially Black and Brown communities, which are disproportionately affected by prisons and policing.
This ban undermines efforts by people striving to transition successfully back into their communities and to provide for their families. An estimated 91% of people recently released from incarceration face food insecurity. They also face barriers to housing and employment, making it harder to afford necessities.
By lifting this ban and allowing people with felony convictions to qualify for SNAP and TANF, Congress could help many people focus instead on securing employment, housing, and other essentials instead of locating food.
Access to food is a human right, not a privilege. Until we treat it as such, our food system and the policies that govern it will continue to fail to address widespread hunger in the U.S.. 
Much more needs to be done to address the root cause of hunger and poverty in the U.S. But with so many people struggling to make ends meet, SNAP and other anti-hunger programs are critical to helping people put food on the table every day.