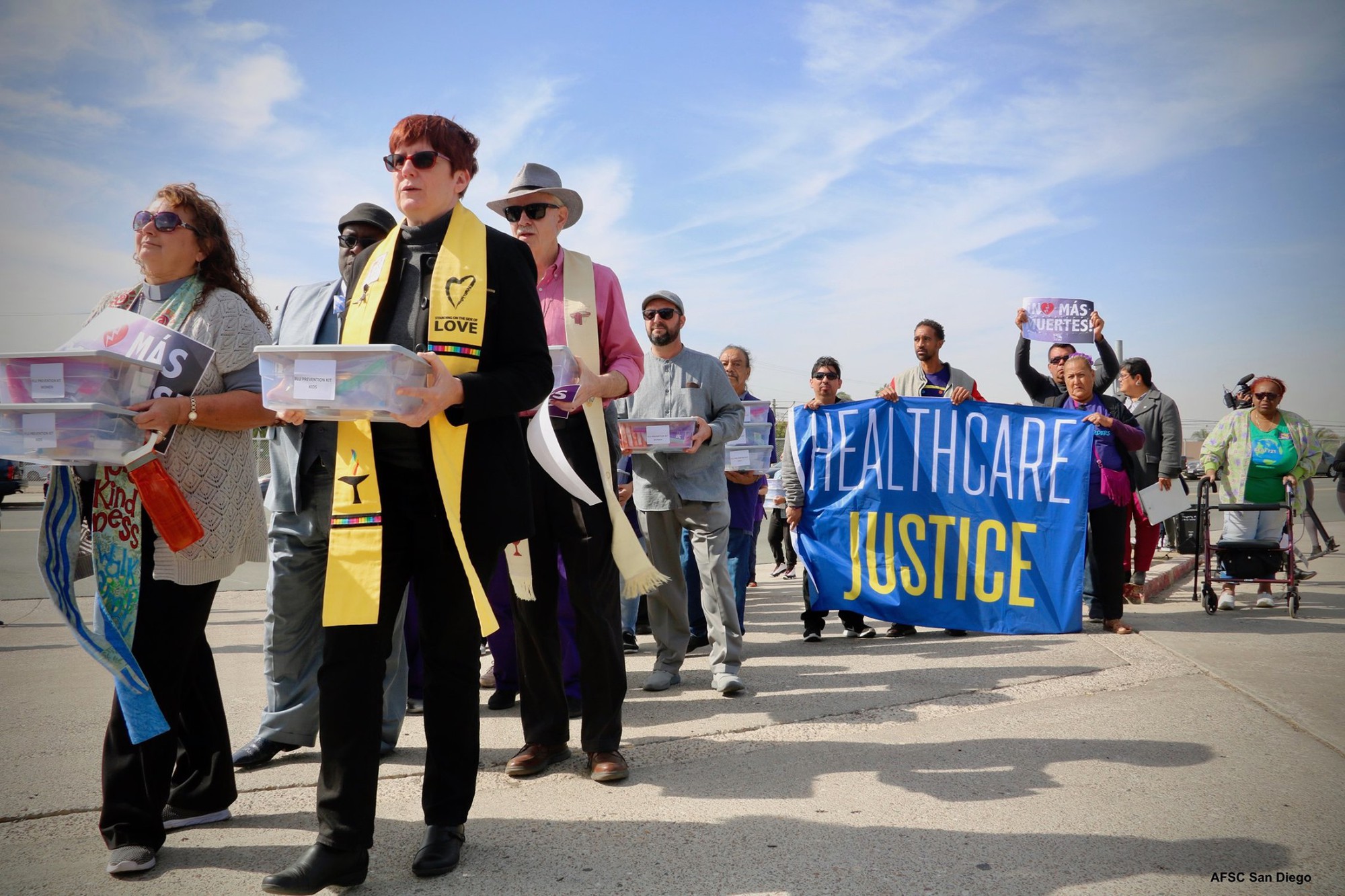 At the end of February, the Trump administration began enforcing the "public charge" rule, after a U.S. Supreme Court ruling lifted an injunction preventing its implementation. That same week, the first death from COVID-19 – a form of coronavirus – was reported in the United States.
The public charge rule gives immigration officials the ability to deny the applications of people applying for Lawful Permanent Residence (LPR) who have or are likely to use certain public benefits – including Medicaid.
This rule will have devastating consequences on immigrants and their families, who will be less likely to seek medical attention if they fear it will jeopardize their immigration status. And during a public health crisis, creating new barriers to treatment can put everyone at risk.
In the wake of COVID-19, U.S. Citizenship and Immigration Services (USCIS) recently released a statement saying the public charge rule would not penalize immigrants for seeking medical treatment related to COVID-19 or preventative services like potential vaccines, even if it is paid for by public benefits. But the chilling effect caused by the rule itself means that many immigrants will not seek medical treatment for fear of jeopardizing their immigration status.  
I've been a social worker for the past five years, working with immigrants and families to access resources to address their basic needs. Recently, I got a call from a woman who is a survivor of domestic violence. She needed emergency surgery but was advised by a hospital official to not apply for Medicaid because it could affect her immigration status. This was completely incorrect; the new public charge rule was not yet in place and, more importantly, would not have affected her because she had a humanitarian-based immigration status. But already, the threat of these policies was preventing people from receiving the care they urgently need.
Access to housing, food, and medical and mental health care are basic human rights.
Unfortunately, this rule change means that USCIS agents will look at factors like age, health, family status, and financial status to determine the likelihood that someone will use public benefits. If USCIS decides that it is "likely" that someone might use these services in the future, they will be denied a green card.
These safety-net programs are put in place to provide needed support for low-income people. Further deterring access to public benefits for those in need does not help U.S. citizens access these benefits – it simply means communities have less access to the resources they need to thrive.
The American Medical Association and doctors and hospitals across the country have been speaking out against the rule change because of the public health risks caused by forcing people to choose between accessing healthcare and advancing their immigration status. A coalition of attorney generals has asked the Trump administration to delay the implementation of the rule during the COVID-19 outbreak. When a draft of the rule was published, it received more than 210,000 comments in only 60 days.
The rule does not apply to all immigrants – it exempts those in humanitarian-based statuses like refugees, asylees, or victims of domestic violence. But the policy has had a chilling effect on immigrants regardless of their immigration status. Already, people have disenrolled or will not seek assistance for themselves or other family members out of fear their immigration status will be put in jeopardy, even when the rule does not apply to them.
Since the initial announcement of the rule change proposal, I have received several calls from concerned parents who have or are considering disenrolling their children – some of whom suffer from chronic illnesses – from their Medicaid health insurance. Even though in these cases the new public charge rule would not affect their children's ability to apply for permanent residency, the fear is still there.
As a social worker, my job is to not only help individuals but also to advocate with them against the systemic injustices designed to penalize people simply for not being wealthy. This rule change goes completely against our values as a society.
But this isn't just a moral question. The best safeguard for public health is making sure everyone has access to affordable, quality healthcare. Without this access, people may wait days or even weeks before seeking medical attention placing public health more in jeopardy. Ending the public charge rule and similar policies will help keep all of us healthier and safer. This rule was already detrimental when it was written – in the face of COVID-19 it is extremely dangerous.
I encourage everyone to reach out to their members of Congress and urge them to challenge this arbitrary policy change. Ask them to vote for the No Funds for Public Charge Act (H.R. 3222) that would prohibit funds from being used to implement the rule change.
There is also a lot we can do at the community level. People who might be impacted by this rule should consult with an immigration attorney before enrolling or un-enrolling in public services. Get involved with local organizations to help educate your community on this important issue and become an advocate for change. Staying silent in the face of attacks on our communities – and on public health – is not an option.