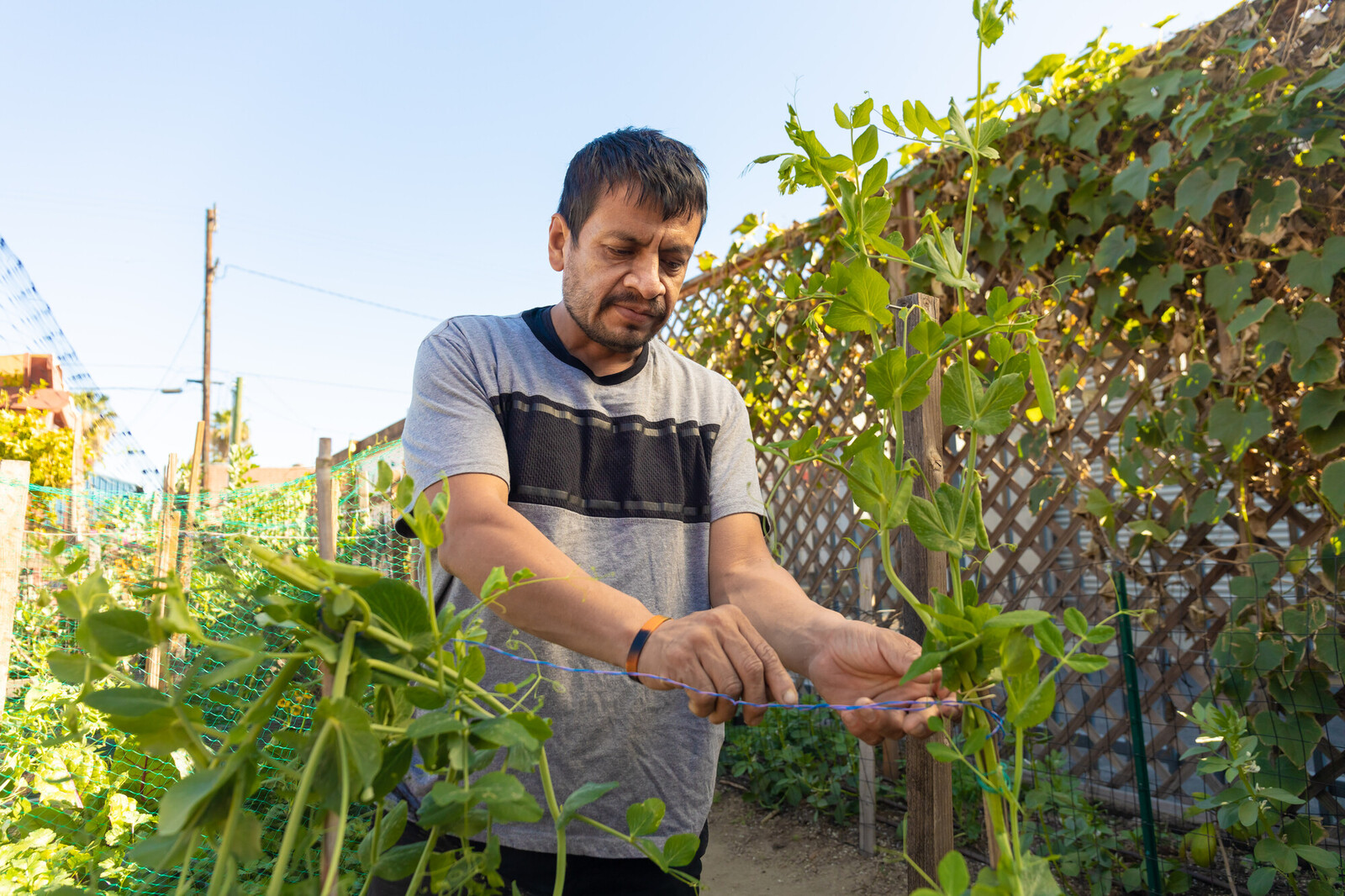 AFSC's Roots for Peace program utilizes urban farming, leadership development, and community organizing to address health and economic inequities in Los Angeles.
Roots for Peace works to further food security and environmental justice in Los Angeles.
At the grassroots level, we focus on two Los Angeles neighborhoods: Historic South Central and the Mar Vista Gardens public housing complex. The primarily immigrant Latinx community living there faces disenfranchisement and exclusion.
People are treated as though they do not have a right to live on the land. They are in many ways excluded from accessing land to grow food. The cumulative impact of these living conditions is devastating to people's health and wellness.
We support local residents in shaping the food system and creating the living conditions they want to see in their neighborhoods. Our programming includes:
Youth internships.

An urban agriculture training program called the Food Growers Network (La Red de Cultivadores).

The development of the South LA Community Farm.
We work with our members to envision and organize projects, policies, and activities that will improve the health of their communities.