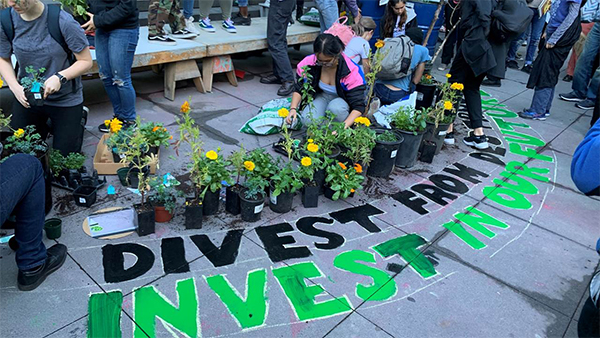 The Economic Activism program aims to expose, isolate, and reduce corporate complicity in state violence. We especially focus on corporations involved in incarceration and immigrant detention, the Israeli occupation, and the border industries.
Large corporations hold immense political power and enjoy legal impunity across state borders. These powerful economic actors profit from practices like mass incarceration, military occupation, and immigrant detention. Therefore, they tend to use their political influence to deepen and entrench these harmful activities.
Social justice movements often lack the capacity to take on big corporations or change corporate behavior. Public leverage can affect corporations, but effective leverage necessitates strategic research and coordination.
Our program promotes economic activism and corporate social responsibility initiatives. We accomplish this through strategic support, corporate research, education, and training. We provide information and tools for corporate engagement, accountability, and divestment initiatives. We support the building of wide movements that can influence, limit, and monitor corporate abuse.