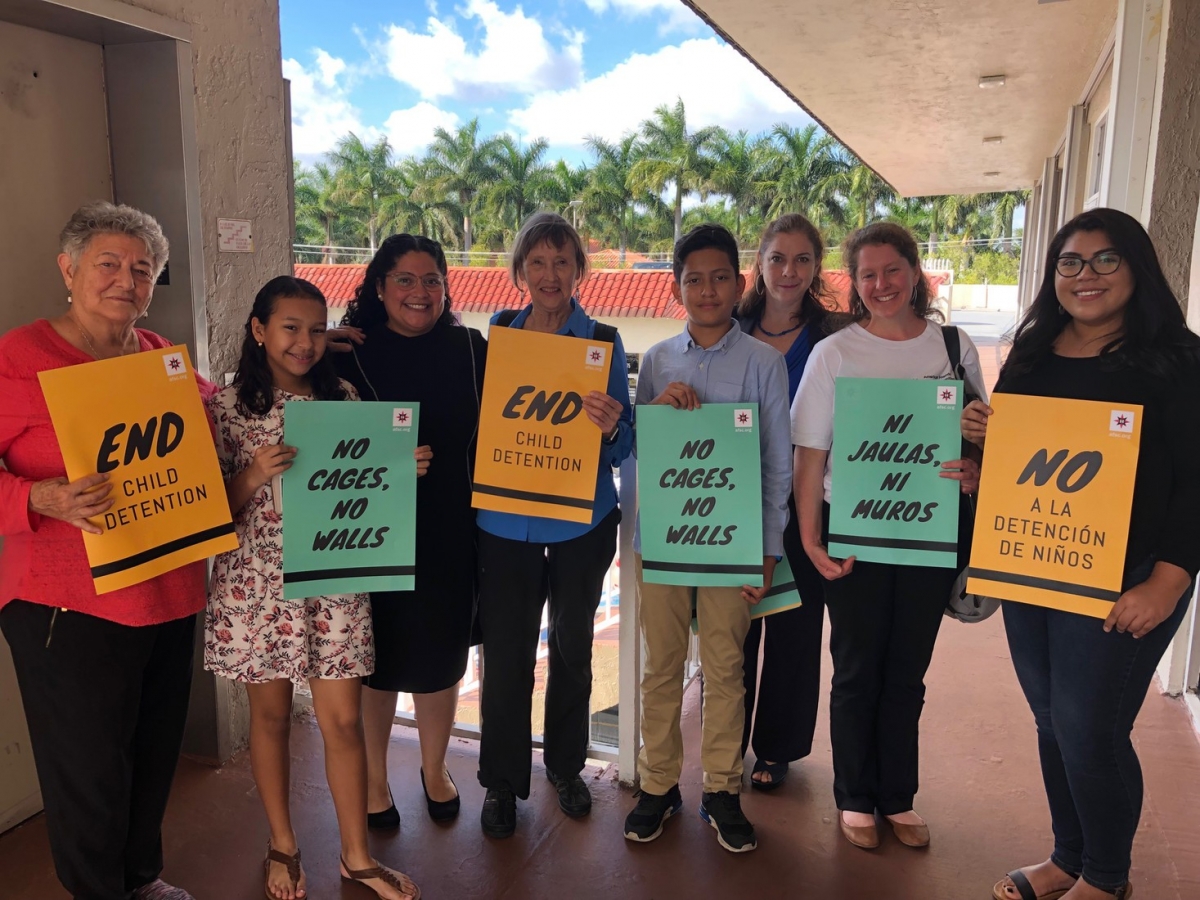 National and Local community groups call for end to the detention of migrant children
GREENSBORO, NC (May 11, 2023) On Saturday, May 13, a coalition of Greensboro and North Carolina racial and immigrant justice organizations will march to the site of a new child detention center dubbed the Greensboro Piedmont Academy Influx Care Facility. There they will host a press conference protesting the opening of the facility and lay flowers at the gate in honor of Mother's Day and all the mothers and caregivers separated from their children.
"Rather than investing in compassionate ways to create a safe home that provides wrap-around individual physical and mental care for traumatized children, the Office of Refugee Resettlement (ORR) is creating large jail-like facilities to house Black and Brown children for profit," said Cecile Crawford, North Carolina Program Director for the American Friends Service Committee (AFSC). "Greensboro claims to be a city that welcomes everyone – but keeping kids locked up is the opposite of providing sanctuary. We are calling on ORR to cancel this facility and instead invest in reuniting families and connecting young people with vetted and appropriate sponsors."
The facility is slated to be open at the former site of the American Hebrew Academy and will hold up to 800 children who have been taken into custody at the border and transferred to the Office of Refugee Resettlement. ORR is paying $50 million to lease the land while paying contractors over $400 million – Deployed Services ($261 million) and Deployed Resources ($177 million) to run the site. These private contractors have a history of running large scale child detention sites known for rampant reports of overcrowding, child abuse, neglect, sexual assault, and even losing track of children.
Communities across North Carolina are coming together to oppose the detention center and advocate instead for the rights of migrant children to be respected. The action will be led by American Friends Service Committee (AFSC) North Carolina Program, Guilford for All, Greensboro African Public Action Committee, North Carolina Asian Americans Together and joined by Tsuru for Solidarity.
WHAT: Community members from Greensboro and across North Carolina will march to the detention facility followed by a rally of featured speakers who will share their opposition to the site. Organizers will lay wreaths of flowers at the gate of the detention facility in honor of Mother's Day and the children currently detained by the U.S. government.
WHO: Featured speakers include:
Cecile Crawford – North Carolina Program Director, American Friends Service Committee
Youth survivors formerly detained at Homestead child detention center
Satsuki Ina – co-founder of Tsuru for Solidarity and survivor of Japanese Americans incarceration
WHEN: Saturday, May 13, 2023, 10:15 AM - 11:00 AM
WHERE: March begins at 1300 Jefferson Rd., Greensboro, NC 27410. The event will also be streamed on Facebook live here.
###
The American Friends Service Committee (AFSC) promotes a world free of violence, inequality, and oppression. Guided by the Quaker belief in the divine light within each person, we nurture the seeds of change and the respect for human life to fundamentally transform our societies and institutions. We work with people and partners worldwide, of all faiths and backgrounds, to meet urgent community needs, challenge injustice, and build peace.