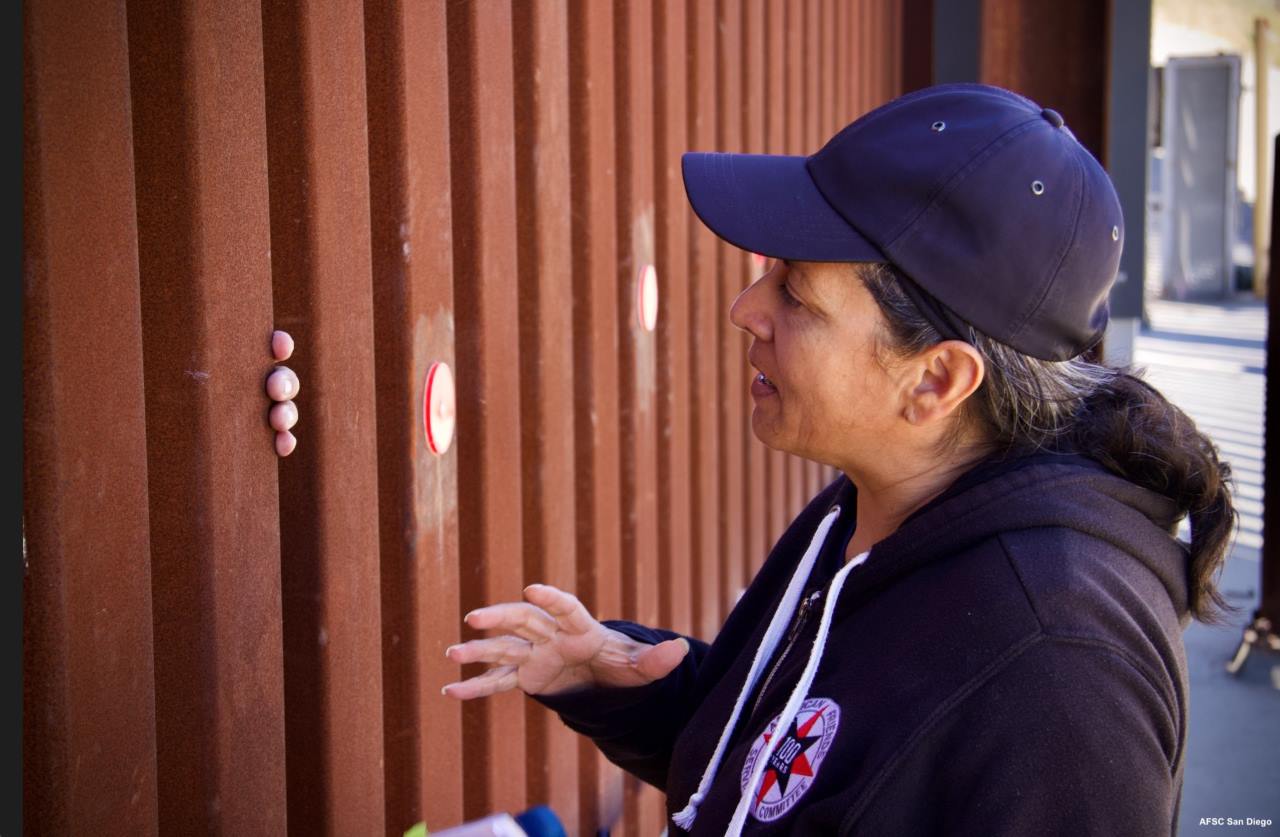 (Haga clic aquí para español.)
SAN DIEGO, CA: A short distance from the Chaparral border crossing in San Ysidro, in mid-February, Human Rights organizations noticed a presence of migrants stranded between the 30-foot walls, in the area known as Whiskey 8. During the months of March and April, they documented larger groups of migrants in the area.
In April, migrants commented that they were waiting for the Border Patrol to pick them up. Some migrants commented that they had nothing to eat and found themselves having to eat leaves from the bushes on the hill near the primary border wall. At the beginning of May, around 70 migrants and asylum seekers were estimated to be waiting at the same site.
A few days later the number of people changed remarkably. From a start of 70, more asylum seekers gathered in the area until there was a constant number ranging around 400 people. Up until May 14, an average of 400-500 people a day slept at the foot of the wall during long, cold nights.
During the initial visits, Human Rights observers noticed an alarming lack of water, food, a toilet facilities, diapers, and formula for babies, as well as warm clothing and blankets. The first testimonies on April 12 indicated the asylum seekers were experiencing a precarious situation of being between the two walls without enough water, little food and without protection from the cold.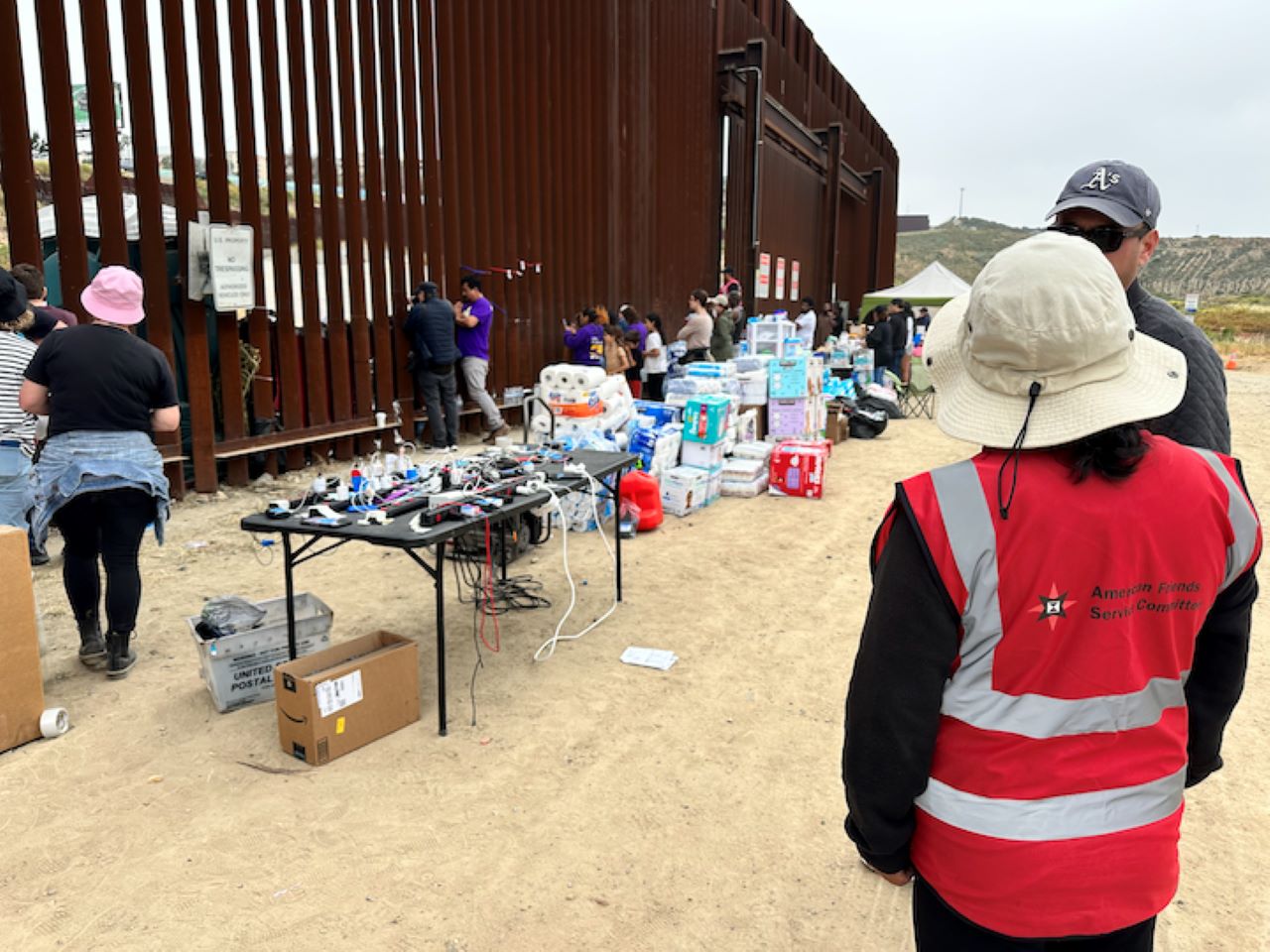 AFSC staff contacted the Department of Homeland Security to request a restroom service and a source for accessible drinking water. Migrants complained that the Border Patrol only gave them a 5-gallon container of water a day and it was not enough for all of them.
A single portable toilet was installed at the end of April. The 5-gallon water container was suddenly gone, and the portable "buffalo" water tank that Border Patrol promised never showed up because the agency said the water tank was going to attract more people to that area.
Due to the need for survival, AFSC staff and Friends of Friendship Park volunteers began distributing water for migrants on a regular basis. The next day we found ourselves in need of providing at least some food to the women and children, as well as diapers and baby formula.
The needs and emergencies in the place multiplied by the hour. We then decided to adapt our humanitarian support since, between May 7-10, we had identified people, including children, who had spent three or four nights under extreme conditions. As the need on the other side of the wall grew, the humanity and generosity of the San Diego community multiplied. Little by little, dozens of volunteers showed up to the wall asking what they could do to help and show a helping hand to those who needed it so much.
Thanks to donations from people in our generous city we set up support stations from May 7-14. In the face of Border Patrol's refusal to make formal contact with migrants and asylum seekers and seeing the constant suffering, we decided to do everything in our power to extend a helping hand and give a little hope to so many brothers and sisters waiting under treacherous conditions.
We activated a station to provide a continuous water source. The exhausting heat of always being exposed to the sun increased the risk of dehydration, which occurred several times. Border Patrol agents provided one bottle of water and one granola bar per day to each person, sometimes twice a day. This situation left the majority without food.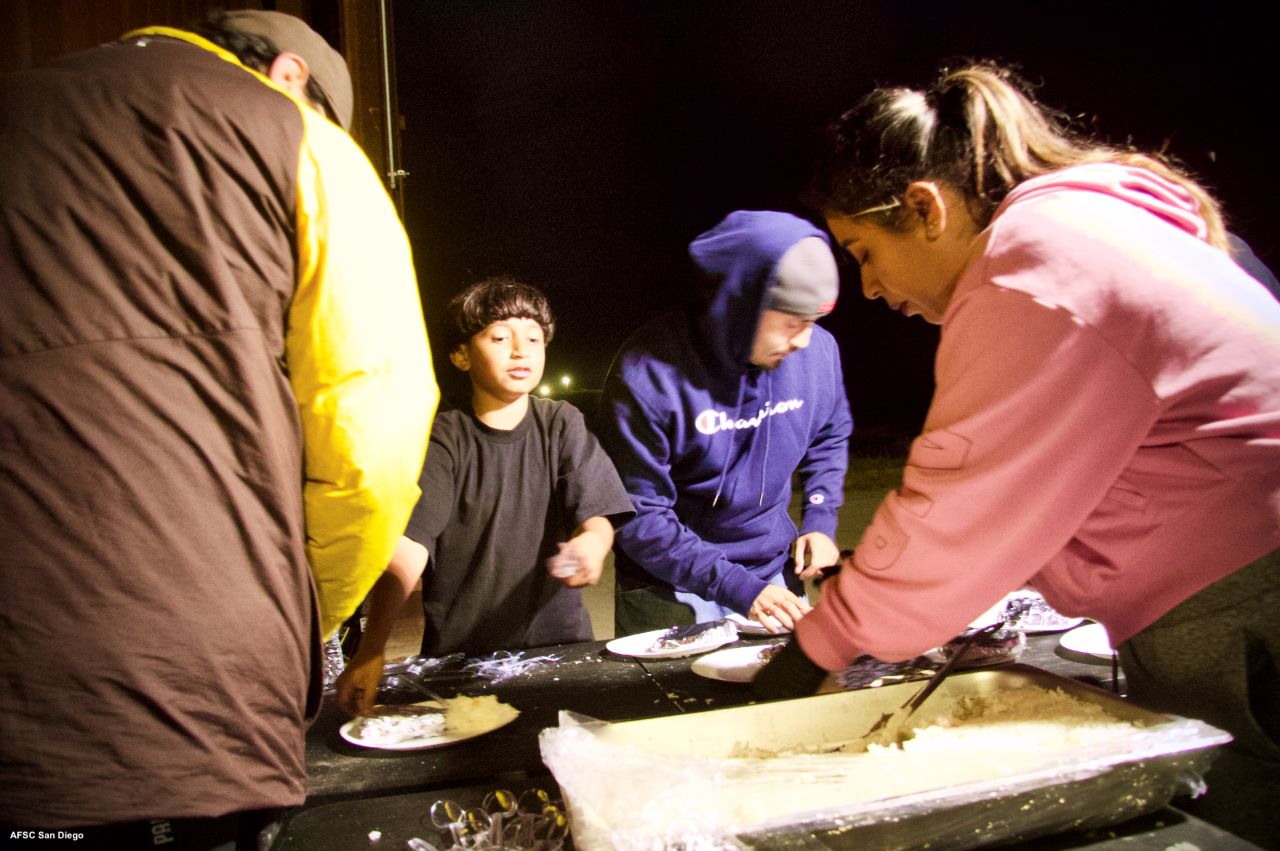 For this reason, the second station we established was a food station. From this station for six days, we managed to provide two meals a day through the wall. At the third station, we designated it to charge cell phones for people waiting since there was no access to electricity in the area, and cell phones were the only way to stay in touch with their loved ones both at home and abroad.
The fourth station was the medical one. Beginning as a cabinet of pills for headaches and feminine towels, in a few days it incorporated the services of doctors consulting on complicated cases of lack of insulin, severe allergic reactions, vomiting, diarrhea, and fever. The doctors who accompanied hundreds of people offered more than medicine -- they offered unshakable hope.
Another station that became indispensable was interpretation for people who spoke another language, for example, Turkish, Dari, Pashto, Arabic, French, Russian, Vietnamese, and other North African languages. This service was critical when making a request that involved medication due to the risks or restrictions of each person.
Finally, we cannot minimize the importance of the leadership station that was established on the other side of the wall with representatives of the groups with bracelets: red, green, yellow, and blue categories. These were bracelets that Border Patrol agents tagged the migrants to identify their day of arrival. It was an honor to work with so many through the wall - Sandra, Maria, Harry, Jorge, Diana, Abigail, Jesus and many more.
Without a doubt, the love, compassion, and humanity of the San Diego community broke down the wall that separated us. The Border Patrol and government officials across the board once again illustrated their inhumanity, their harshness in closing their eyes and ears to the dire emergency before us. But we and people with dignity responded with humanity, with dedication and without asking for anything in return.