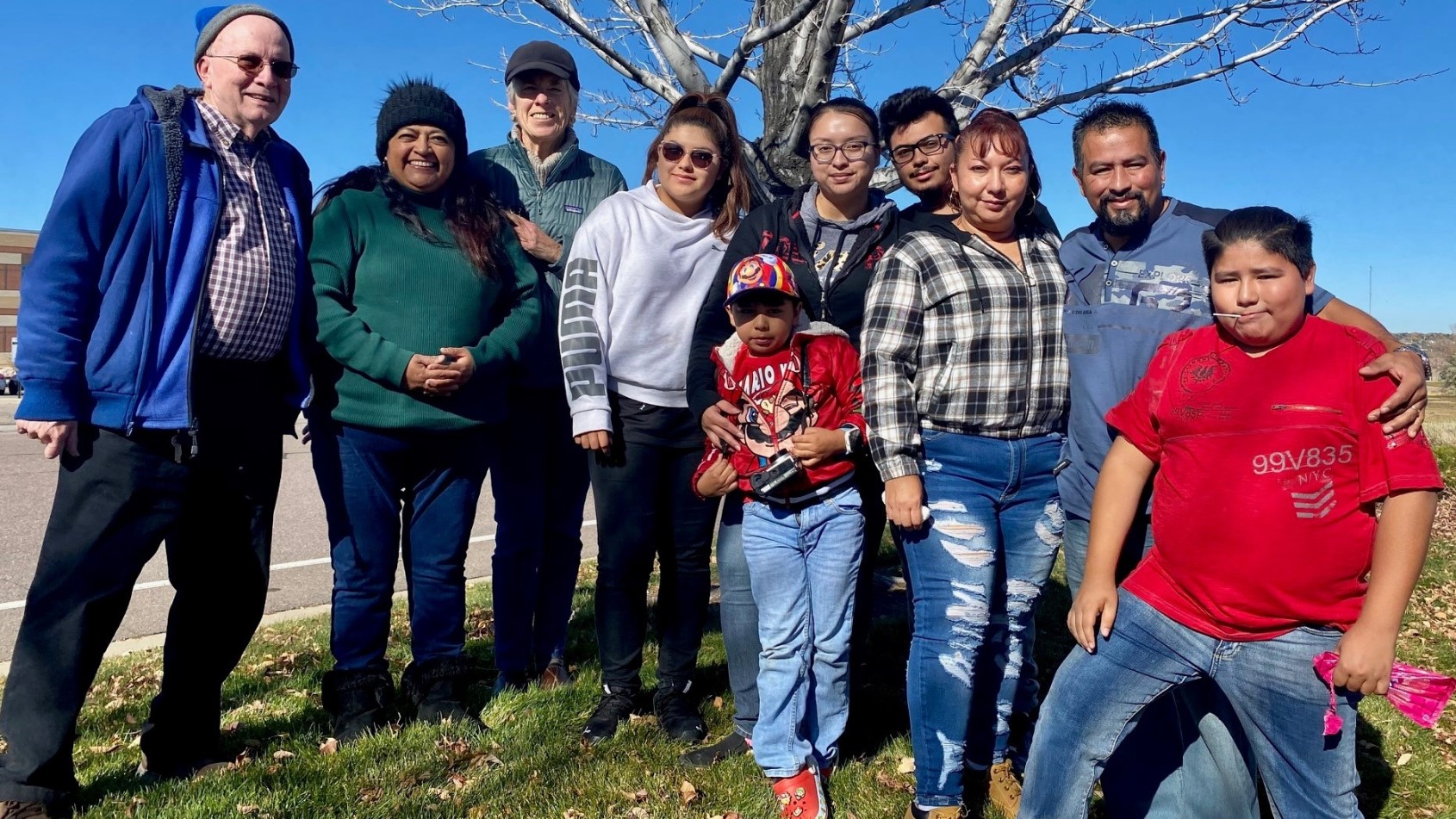 Mark Barr, an attorney with Lichter Immigration, summarizes Jorge's case this way:
At the end of February 2023, Jorge's long odyssey through the byzantine immigration system finally concluded, with an Immigration Judge officially releasing her approval of an application for cancellation of removal. The decision makes Zaldivar a lawful permanent resident.
What a difference a year makes. Last year at this time, Zaldivar was in Mexico, having been deported in January 2020 despite a pending federal court appeal that challenged the erroneous denial of cancellation in 2011. In June 2022, however, the case was finally sent back to the Immigration Judge for a new hearing, and in October 2022 ICE paroled Zaldivar into the U.S. after nearly three years of exile.
The Immigration Judge approved Zaldivar's application in December, but her decision could not become official due to an annual quota on cancellation grants and a three-years-plus backlog. This meant that Zaldivar would not officially become a resident until 2026.
However, in an unexpected turn of events, the Immigration Judge released her decision at the end of February, without explanation. A new green card has been printed and is in the mail as of this announcement. Jorge will now have official permission to live legally in the US for the rest of his life with his US citizen spouse, five children, and grandchildren.
Jorge shares his thoughts (as translated by Gabriela Flora of AFSC):
It's still really hard for me to believe that it's happened. Until I have the Green Card in my hand, I still won't fully believe it.
But it is a big weight off of our shoulders, for my wife and me. I feel happiness for the freedom I'll now have. That I can leave to see my family in Mexico and come back. That I can go on vacation with my children without being in fear that I might not come back.
The other piece is being able to work without having to renew my work permit every few years, and the cost of that. Being able to pay off my legal bills and having that done with, being able to focus on working.
Community has been a huge factor in all of this. They've been an incredible emotional support. They've also been a financial support and helped my wife when I was out of the country for three years.
Organizations like AFSC have been very important in helping. Several other groups have also been supportive, particularly the Quakers, Mt. View Friends Meeting, which hosted me in Sanctuary. Montview Boulevard Presbyterian was also very supportive and offered Sanctuary.
The Not1More Deportation table has been an important group. It teaches us about our rights and learning things that I didn't know. It helps you learn so that you can help others and your community to make change. It helped me learn to express myself and stand up for our rights. And it's something that we need everyone involved in.
I invite people to be involved in these types of groups and workshops so that we don't continue to have these problems with immigration. So that people know their rights and can make changes to policy.
I just want to say thank you to you all. Your organization and all who have supported me through all these years in my case.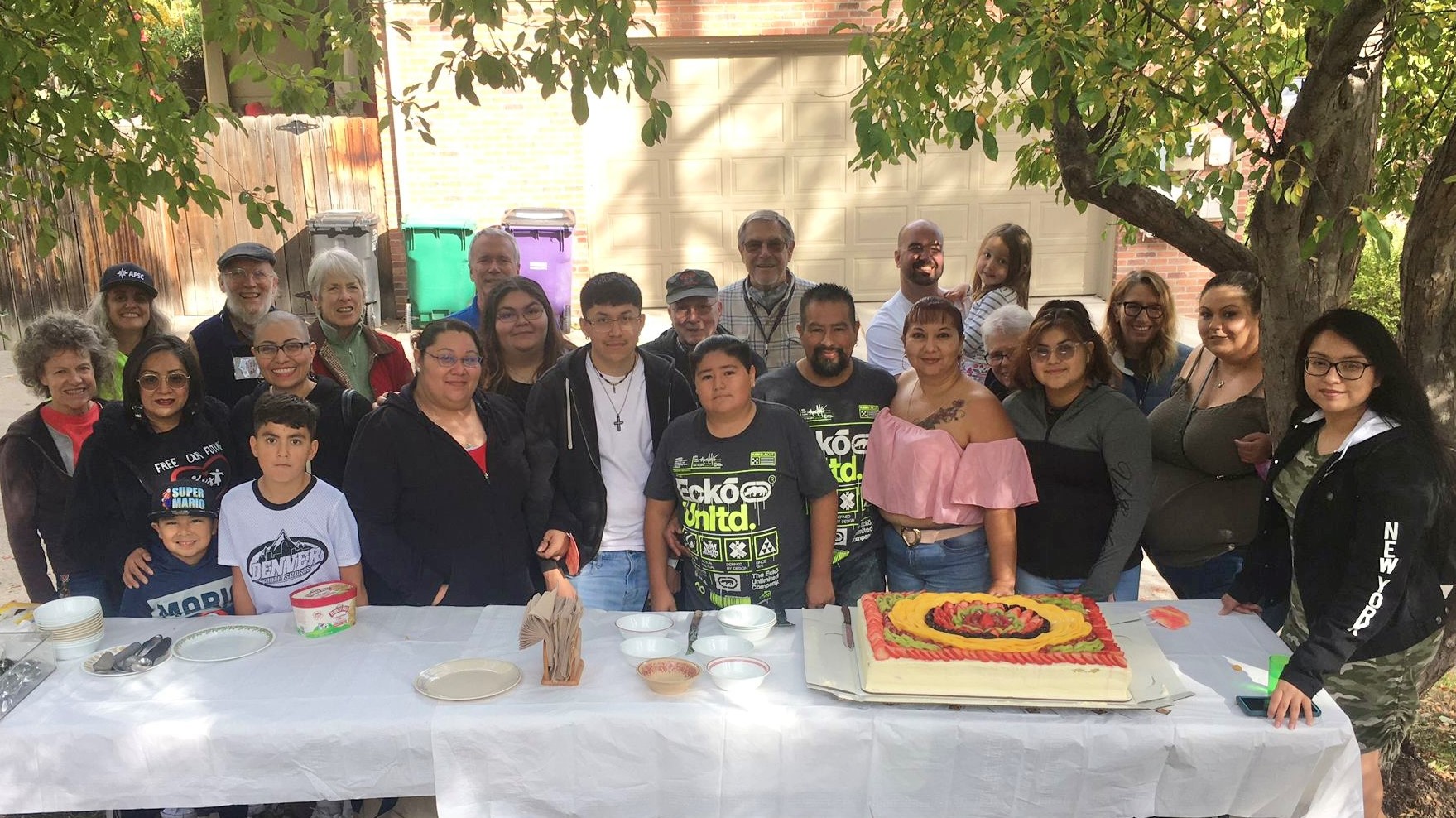 Christina Zaldivar, Jorge's spouse, rejoices in Jorge's news. She shares the pain of working for 16 years against the United States' broken immigration system -- and the power of working with the Not1More Deportation table:
Upon hearing this news, it was so surreal because it's been so long, 16 years. Jorge and I went home and we cried. I still can't believe it. Our kids are in disbelief, you know. Three of them were already born when this process started. And I was pregnant with the fourth one when we actually went to the US Consulate in Juarez for his final appointment to get Jorge's residency in 2007.
So that's all they know is running to immigration appointments and going to talk to attorneys and going to AFSC for meetings and Know Your Rights trainings and all these things. It's going to GEO and fighting to close it down, like that's all they know too.
Because I wouldn't have made it this far without AFSC, I wouldn't have made it this far without Gabriela, Piper and Jordan, with the resources that they have. We fought alone from 2006 until 2012, when I found the CIRC hotline.
Before calling the hotline, I would sit there in my office thinking, "Where is everybody else? There have to be more people like me." I'm forever grateful that somebody came up with that hotline idea and put it out there. Because if it had it not been for them, Jorge's case would have been lost a long time ago.
Community has meant the world for us. It meant the difference of survival, because I have little to no family. Had it not been for the community, I wouldn't have come this far. I couldn't have; it's sink or swim.
You know what? It's the life preservers that are thrown at you that allow you to continue your fight. And without CIRC, AFSC and CFIR, and the Mountain View meeting house and then the kind people there that were there giving us donations, whether it was 50 bucks or gift cards for groceries or them paying my light bill.
The only thing that leads me to fight and continue the fight is because it's unjust. I see that GEO detention facility as a concentration camp. I've seen how my husband came out of there. I know how he was treated. I know that there have been deaths in GEO here in Colorado.
All I know is that our loved ones are being kept there against their will. When I worked on Defund Hate here and in Washington, I heard the phrase "the opposite of detention is freedom."
I will never stop being the voice for somebody else. I mean, ICE has done too much damage, too many people have been quiet enough for all of us, you know, others deserve justice sooner than I did. Definitely. And we all deserve a system that is not corrupt, that is not broken, that is not insensitive.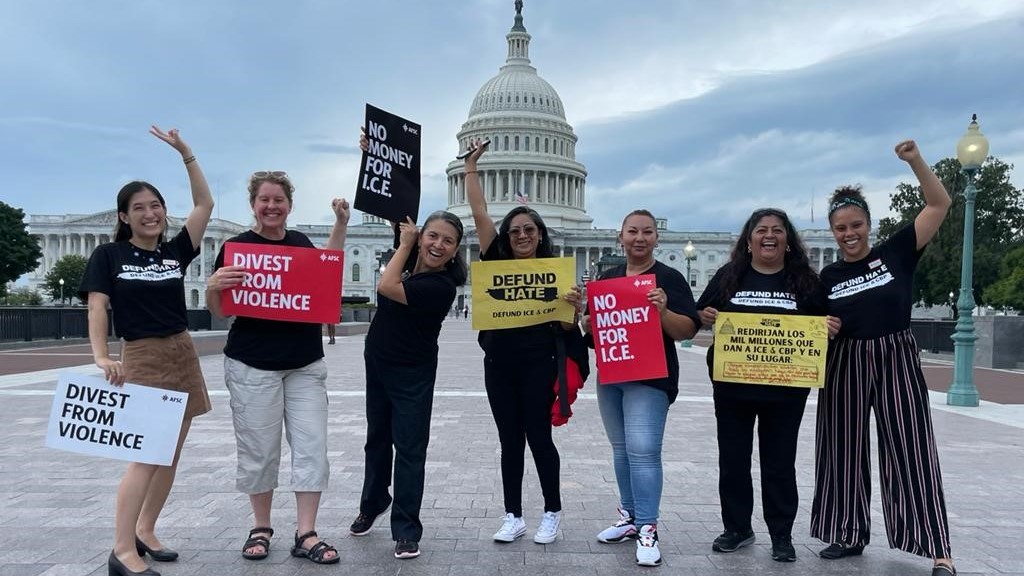 Gabriela Flora of AFSC adds:
Christina is one of the few citizens who are part of AFSC's Not1More Deportation table and has spent countless hours lobbying, attending vigils, and supporting other folks in fighting their cases. She's worked with a lot of folks who are undocumented and who have raised their voices. And she's been an important part of showing the impacts of our inhumane and unjust immigration system on people of all statuses.
I think that what's so powerful for me about the Not1More table is that people who society tells them have no voice have said, "We're not listening to this. We know we have a voice, and we're speaking up, and we're working to make change. Because this is not OK, and this is our vision for how our community and country can be."
Read more about the work of Not1More Deportation table.