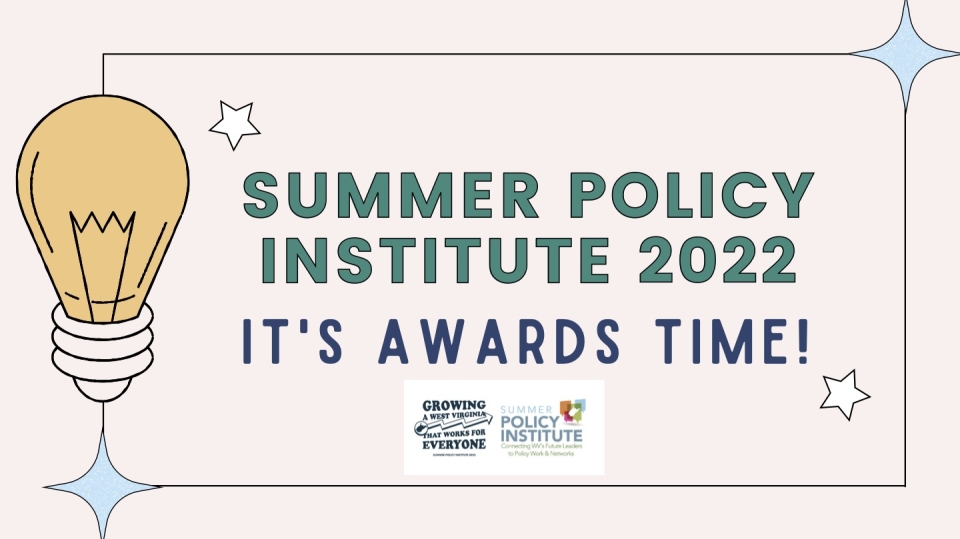 Summer Policy Institute 2022
42 students, social workers, and otherwise policy-curious West Virginians participated in this year's Summer Policy Institute. 100% of participants submitted evaluations on their experience, and they were extremely positive: notably, 81% said they are more interested in pursuing policy work than before the conference. The 42 participants were divided into eight policy teams who pitched ideas around the following issues to a bipartisan panel of judges:
Racial justice
Food security
Workers' rights and employment
Support for people with SUDs
Environmental sustainability
Access to quality health care
Income inequality and poverty
K-12 public education
In addition to the two winning teams (pictured below) receiving mini-grants, multiple others out of the eight teams will continue to be mentored by our coaches as they push their great ideas forward.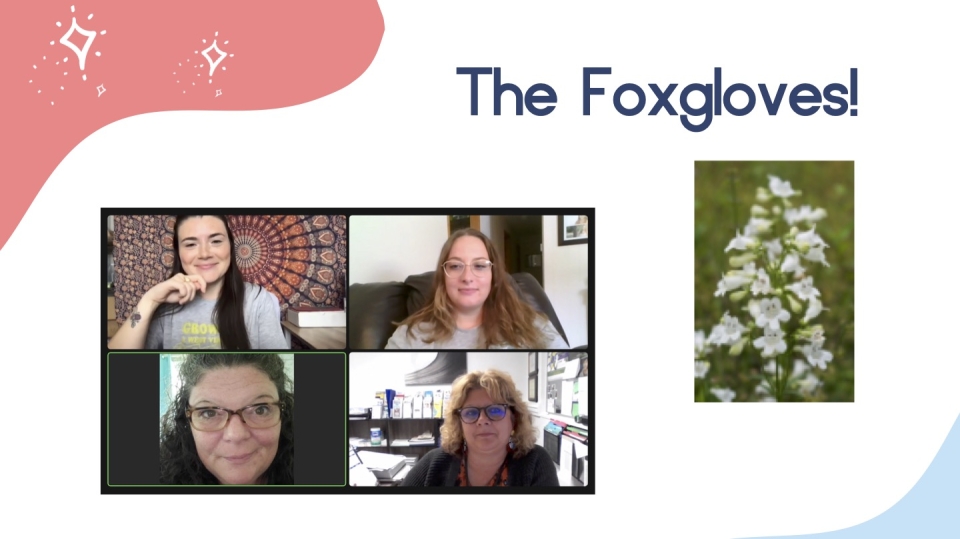 The Voices of Hunger Circle of Leaders Fellowship
The Voices of Hunger (VOH) Leadership Circle is a pilot project co-led by American Friends Service Committee West Virginia, Rattle the Windows, the WVU Food Justice Lab, and funded by Why Hunger. We are part of much larger state, national and international networks of groups building power behind the Right to Food Movement. This year's outstanding group of humans is made up of seven leaders from across the state spanning more than eight counties. Many have lived experience with food insecurity, and all are people who are committed to the work of ending hunger in our communities. They will be a part of a circle of learning building a deeper understanding of the Right to Food, and organizing in their communities—including in the policy change arena—around this topic. This project launched this summer and will continue into May of 2023, with the hope of getting a second round of funding that will seed a second cohort in the spring. Click here to check out our Right to Food Fact Sheet, one of the materials being used to create awareness around food insecurity and what it will take to realize the movement's goals.

Civic Spring Summer Youth Fellowship
The Appalachian Center for Equality was chosen to receive a grant and participate in this cool national cohort of youth organizations! Our youth fellows are from different parts of Southern and central West Virginia, and are all high school or first-year college students.