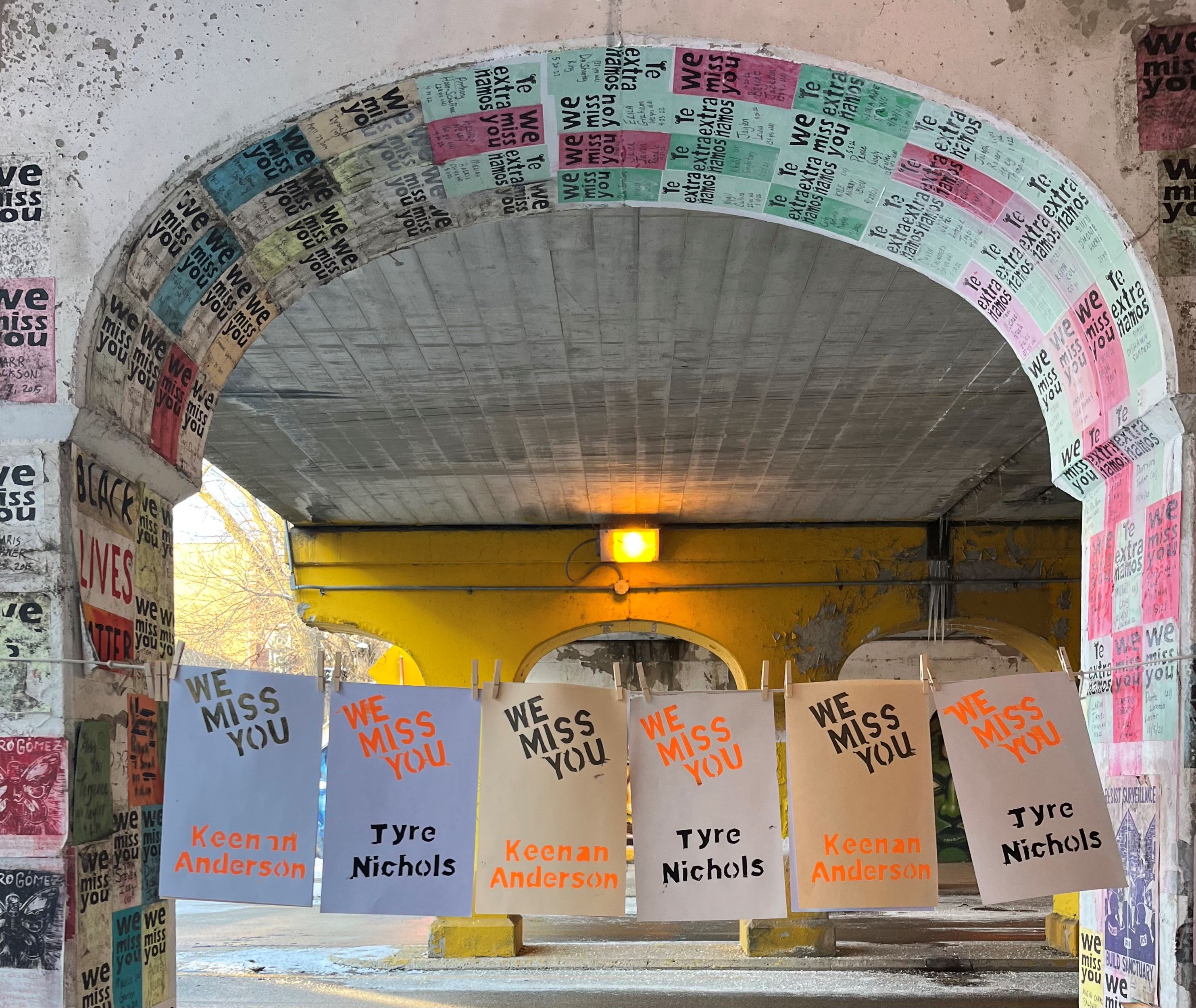 Police violence remains normalized in the United States, even after the uprisings of 2020, when the largest social movement in U.S. history took to the streets to protest police killings and systemic racism. Since that historic moment, the pendulum of public opinion has swung back—and we're seeing more fear-based law and order rhetoric and policy taking hold.
And police killings continue. Across the United States, 1,096 people were killed by the police in 2022. In just the first month of 2023, 79 people have already been killed, including: Tyre Nichols beaten by five police officers in Memphis; Keenan Anderson tased to death in Los Angeles; 17-year-old Mischa Fay killed during a mental health crisis in New Hampshire; college student Faisal Sayed in Cambridge, Mass.; and forest defender Manuel "Tortuguita" Teran in Atlanta.
These killings are stark reminders of some of the lessons of 2020—and why we must keep pushing for community safety for all beyond policing.
1. Reformist reforms don't work.
Many of the proposed reforms in the wake of 2020 (and 2014) involved "making the police force look like the community," but Tyre Nichols' death is another tragic example of why that does not work. He was killed by five Black officers.
Policing was built to enforce white supremacy, which relies on dehumanizing Black people. That culture is inherent to the institution, regardless of the race of the officers. As Memphis organizer Amber Sherman puts it, "Officers of all races 'are indoctrinated into a practice that sees Black people and brown people as less than.'"
Hiring more Black officers is just one reform that doesn't reduce the funding, scope, or power of policing. It will not move us toward community safety for everyone. The same goes for other reformist reforms that have failed to address police violence, including body cameras, "community policing" strategies, and changes in police training.
2. We need police out of traffic stops.
Tyre Nichols, Keenan Anderson, Sandra Bland and Philando Castille were all stopped by police because of traffic incidents and ended up dead. Since 2017, more than 600 people have been killed by police during traffic stops. And research has shown that Black and Brown drivers are stopped at a higher rate than white drivers.
We do not need lethally armed police monitoring traffic. Municipalities across the country are creating alternatives. Philadelphia has abolished traffic stops for low-level offenses, and Las Vegas mutual aid organizations have been begun providing free brake light replacements for anyone who needs it (as broken lights are often a pretext for police stops).
3. We need police out of mental health response.
Mischa Fay (New Hampshire), Faisal Sayed (Massachusetts), Daniel Prude (Pennsylvania), Kayla Moore (California), Quintonio Le Grier and his neighbor Bettie Jones (Illinois), were all killed by the police when family or friends called 911 during a mental health crisis because there was not an alternative. In fact, people with untreated severe mental illness are involved in at least one in four--and as many as half-- of all fatal police shootings.
AFSC Michael McConnell Youth Fellow Alicia Brown says, "Treatment can never happen with police or inside a prison. It's just continued trauma, just more threats and violence, just more trauma when they're in crisis."
Fatema Ahmad, executive Director of the Muslim Justice League, spoke to the Middle East Eye about the police killing of Faisal Sayed. He was cutting himself with a knife when shot by the police. "The community demands justice and real change, so this never happens again," Fatema said. "Everyone in crisis deserves to be met with support and care, not violence and criminalization."
Federal funding of non-police mobile mental health crisis response units is being rolled out on a state-by-state basis. This is a great step in the right direction, but these units are not available everywhere. Today, we urgently need mental health professionals responding to mental health crises across the U.S., not lethally armed police.
AFSC in Chicago and other organizations are doing Mental Health Crisis Response Trainings to help community members know what to do in a crisis, without calling the police.
4. Police must stop targeting social justice organizers.
Manuel "Tortuguita" Teran was part of the Stop Cop City movement to save an Atlanta forest from being razed to build a police academy. The movement used peaceful protest marches, community events, tree-sits, and research to engage people and they were gaining traction. But in January, police killed Tortuguita and arrested 19 protesters under Georgia's domestic terrorism statute—while the governor claimed broad emergency powers that threaten to derail the progress of the movement.
Black, Indigenous, and people of color have long been targeted by police along with poor people, immigrants, Muslims, and LGBTQ people. Tortuguita's killing is also an example of how law enforcement has historically targeted, infiltrated, brutalized, and even killed social justice organizers in the United States. Labor organizers, civil rights activists, and Black Power movement leaders are just some examples.
Community and elected leaders should address social demands, negotiate differences, and call for accountability for repression of activists.
5. We need alternatives to police response to keep all community members safe.
Without the development of human-centered, non-lethal alternatives to police response, we cannot reduce the power and scope of policing. AFSC and other organizations across the country are imagining and implementing projects large and small that give communities new ways of responding to situations without involving the police.
If you want to take a next step to help you avoid calling the police, sign our pledge to Think Twice About Calling the Police. You'll receive information about upcoming webinars, study groups, and other resources to work with your community to keep all of your neighbors safe.