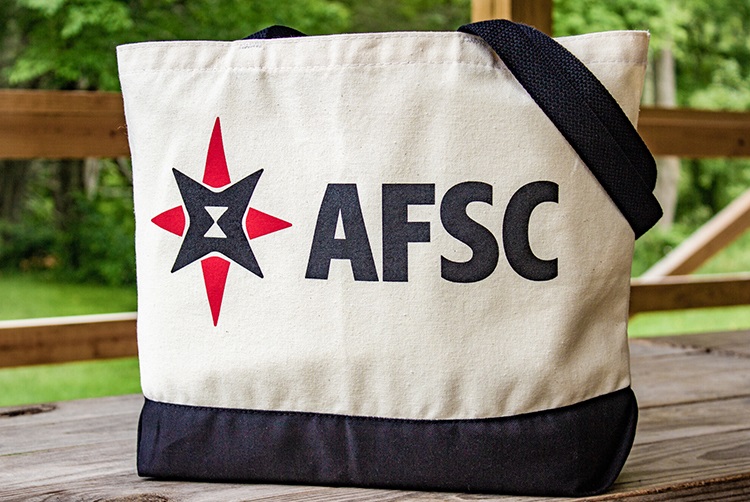 Have you noticed our new look? Whether you interact with AFSC through our website, social media channels, emails, or print publications such as Quaker Action magazine, you may notice some new fonts, colors, and styles this month.
These updates are part of our efforts to connect more people to our mission. We hope our new look will make our worldwide work more visible and recognizable–and reinforce a sense of common cause and shared community among all who participate in our efforts. We want to welcome and support as many people as possible in peacebuilding and social change!
As we look to the future, we build on our history. And that is reflected in our updated logo.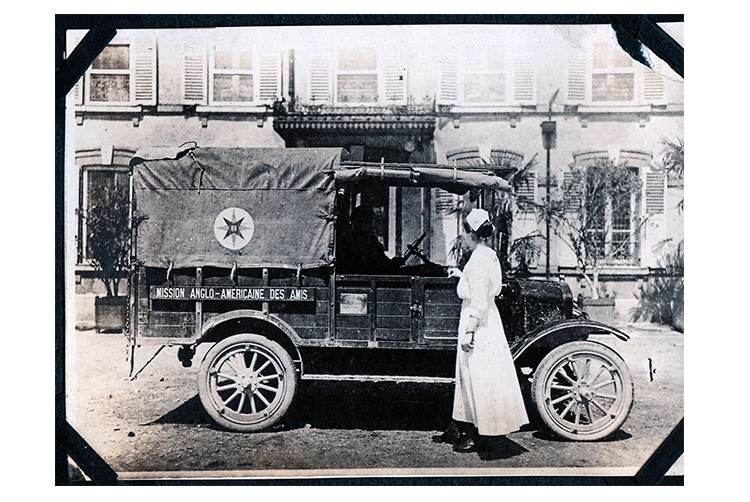 The eight-pointed red and black "Quaker" star was adopted by AFSC soon after our founding in 1917. AFSC is one of several Quaker groups that uses some variation of the red and black star. The design was first used by British Quakers in 1870 as a way to differentiate themselves and their supplies from the military or other relief groups during the Franco-Prussian War. While it is not known who originally designed it, the many variations on this symbol spring from shared Quaker roots and commitment to service.
AFSC was founded by Quakers during World War I to give young conscientious objectors ways to serve without joining the military or taking lives. They drove ambulances, ministered to the wounded, and stayed on in Europe after the armistice to rebuild war-ravaged communities. And while they were doing it, they wore the Quaker star on their clothing and marked their relief shipments with the star logo. Their efforts–along with those of Quakers worldwide–were recognized with a Nobel Peace Prize in 1947.
Today we've made a few visual changes to our logo while carrying forward the same values, commitment, and hopes of those who came before.
In addition to changes to our logo, we're also introducing some other updates we hope will help people connect to AFSC. For instance, our new fonts should be easier to read and recognize in print and on the screens of many devices. We are increasing our investment in strong photography that showcases the courageous, principled, persistent work of people of all faiths and backgrounds who come together with support from AFSC to create needed change.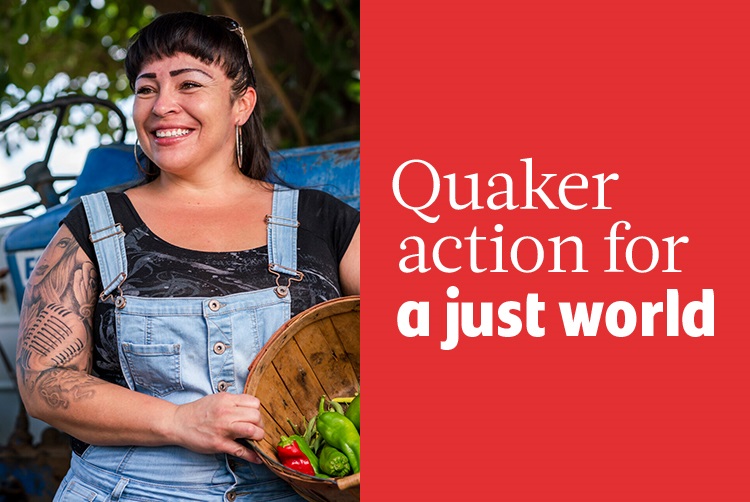 And finally, our materials will now feature a new tag line: Quaker action for a just world. It emphasizes the global scope of our active work for peace with justice.
Thank you for all the ways you join in our efforts to free the world of violence, inequality, and oppression. We hope you like the new look and feel of AFSC!