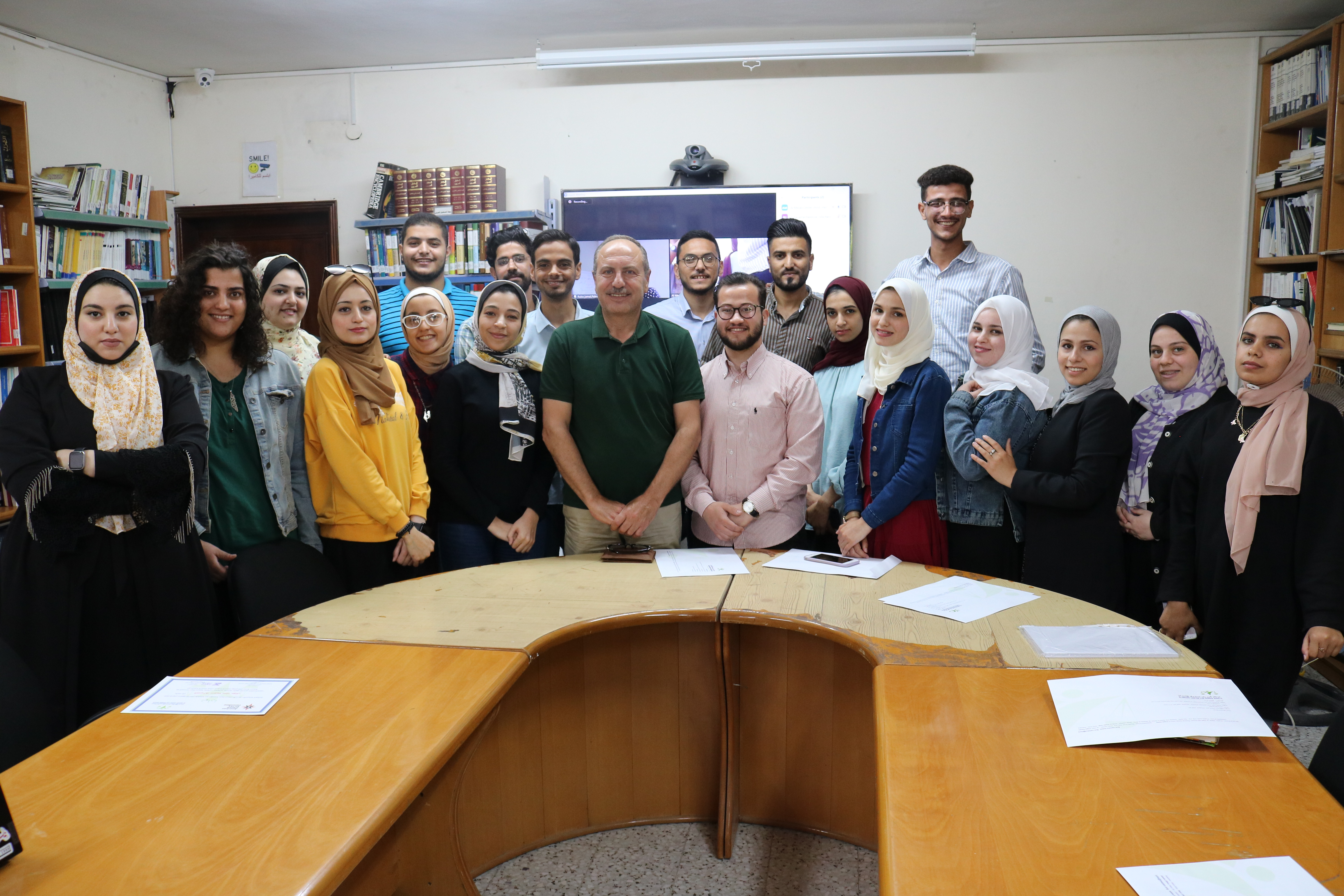 The second I was born, my name was immediately followed by "Palestinian Refugee."
I have lived my whole life in the world's largest open-air prison, Gaza Strip, wondering what life looks like outside. With checkpoints, an apartheid wall, and gunboats surrounding 2 million people living in 365 square kilometers, Israeli occupation enforces a brutal military blockade via land, air, and sea—making it very hard for us Palestinians to have any control over our lives.
I have lived in Palestine my whole life but have never actually been to all of Palestine. Being a Palestinian living in Gaza, you are not allowed to be anywhere in Palestine but Gaza without permission from the Israeli occupation military. These permits are difficult to obtain. Even people who need life-saving medical treatment they can't get in Gaza can be denied permits without explanation.
July 31, 2018 was my very first trip ever outside Gaza and at the same time in Palestine. I was 19 years old. I had obtained a permit to leave Gaza, but it only allowed me to go to Jordan. I left on a shuttle bus that went directly to Jordan, through occupied Palestine, but it was not allowed to stop at any moment. It was my first-time seeing Palestinians who were not from Gaza, through the shuttle window.
Speechless! That is how I spent the entire two-hour journey, just looking around me like it was my first time seeing—scared of blinking that I would miss something. I was trying to memorize faces, streets, and houses. The moment the bus passed by the streets of Jerusalem—the place I had always dreamt of visiting—I gasped for air. Ironically the bus was very well-locked that windows were closed when all I wished for that moment was to breathe the air of the city. So close yet so far!
Two things control the lives of Palestinian refugees in Gaza: being deprived of the freedom of movement as well as the freedom to settle down without fear of being displaced.
Today, 80% of people living in Gaza are refugees. But that doesn't mean that the remaining 20% of residents haven't also been displaced.
With Israel's continual military attacks and bombings of homes and properties, many Palestinians in Gaza have experienced internal displacement all over again. During the 2014 Israeli attack on Gaza, 100,000 people fled Israeli airstrikes and sought shelter in UNRWA schools, according to the U.N. Office for the Coordination of Humanitarian Affairs.
Under the Israeli occupation and under the blockade, restrictions on imports and exports have also led to unemployment rates of 45% Among us youth, the rate is 70%. The Gaza economy has been destroyed, and today, over 80% of people depend on international assistance to survive.
Living in Gaza City is challenging, but it is much worse in refugee camps. The camps are densely populated and lack basic infrastructure such as roads or sanitation and have limited access to basic services.
But every day, we resist.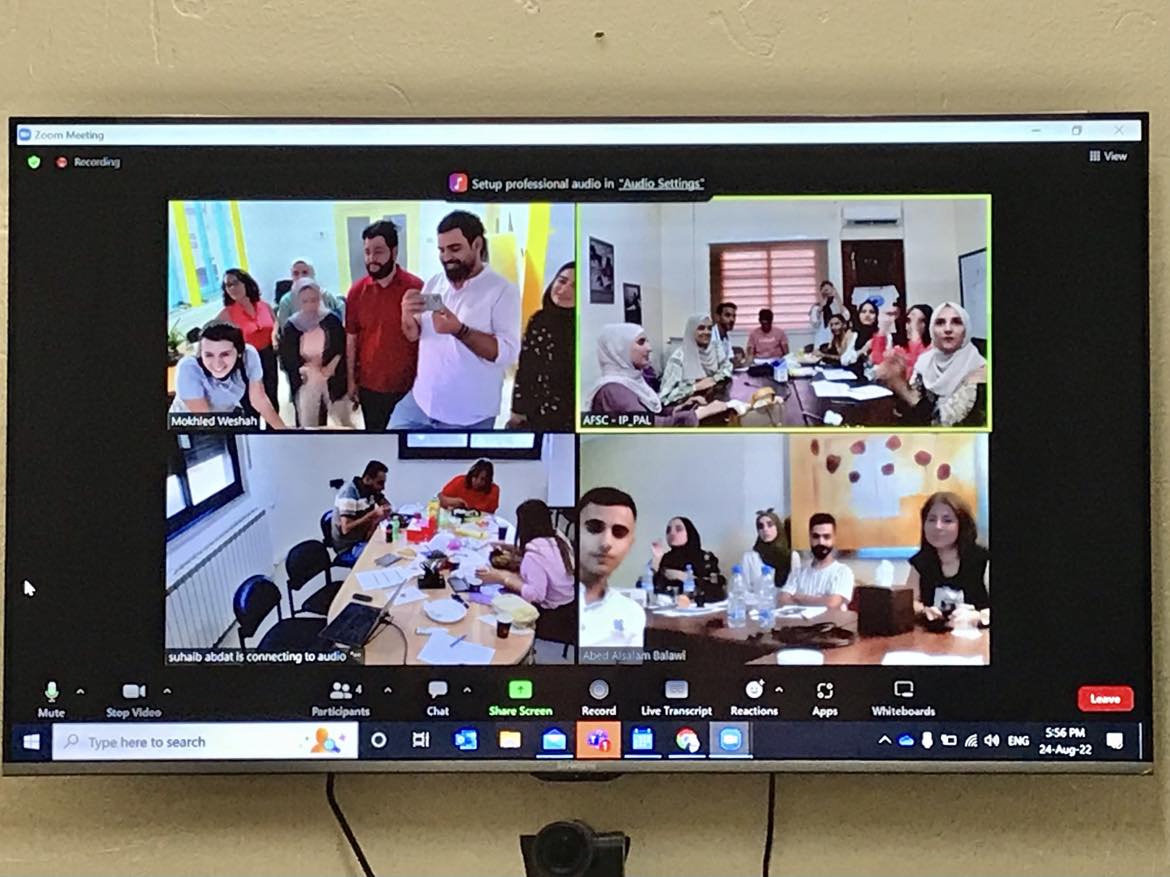 I see examples of resistance in AFSC's Palestinian Youth Together for Change (PYTC) program. It started in 2013 to facilitate connections among Palestinian young adults across Israeli walls and militarized checkpoints. Although movement restrictions imposed by Israeli occupation limit their ability to gather in person, participants learn to work together online across divides to address the problems and challenges they face.
Through the program, youth are challenging the restrictions of movement on their everyday lives. It has given most of the youth from Gaza and the West Bank the chance to meet and talk with each other for the first time. They get to know what it means to be a refugee in Gaza and a refugee in the West Bank. Same suffering, different stories.
During my work with youth, I have seen that it is their priority to implement initiatives that are focused on camps, and people who were threatened with displacement, to enhance their resilience and give them the tools to protect and defend their rights. The involvement and commitment of these young people to making a positive impact are significant reasons for hope.
At the same time, AFSC is working to support the elderly in Gaza as they are considered the most vulnerable group. Most of them have experienced displacement at a very young age and are still subjected to continuous internal displacement when trying to find refuge and safety. Currently, with support from the AFSC community, we are providing wheelchairs, walkers, mattresses, and other critical supplies to elders, including those who were affected by the most recent airstrikes on Gaza in May.
These examples are just the tip of the iceberg when talking about the life of a refugee in Gaza. But I also believe that things can and must change. With this work and continuous dedication, one day Palestinians will no longer need to justify their existence.
On this day, World Refugee Day, and every day, I stand in solidarity with 103 million refugees around the world, who have been forced to flee their homes and are still fighting for justice.