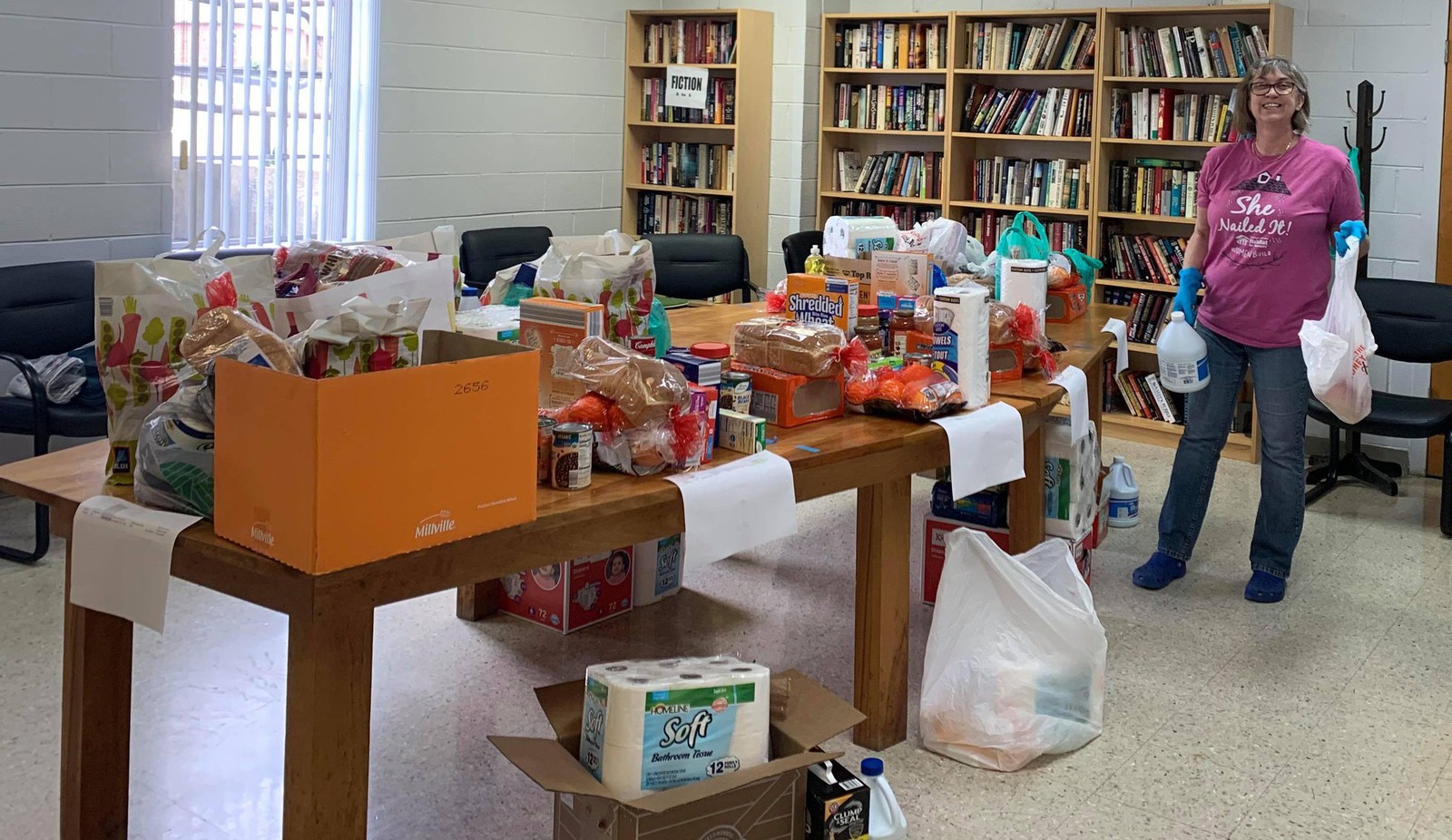 As need rises in this pandemic, AFSC has worked steadfastly with partners and community members to support low-income and working families in West Virginia—a poor and rural state where many were already hurting long before the pandemic.
Over the past 10 months, our collective efforts have helped keep children, seniors, and others from going hungry and helped lead to the release of people from prisons, jails, and detention, where they faced increased risk for exposure.
Thank you for your ongoing support of our efforts to protect the health, safety, and dignity of all people in this crisis.
With your help, we have worked with partners and community members to:
Make it easier for people to access safety net programs.
We urged government officials to streamline and remove barriers to accessing critical benefits, such as SNAP food assistance, Medicaid, and unemployment insurance. Several of our recommendations have already been implemented, including ending waiting periods, work requirements, time limits, and eligibility redeterminations for these programs during the outbreak.
Reduce the number of people prisons and jails as a humanitarian and public health measure.
During the 2020 legislative session, we joined with community members and partners in winning passage of several bills to reduce mass incarceration in our state. Our group—which includes the ACLU, Mountain State Justice, and public defender groups—built on this success to advocate for the release of incarcerated people who did not pose a serious threat to public safety.
Since March 2, West Virginia has released a significant number of people, reducing its prison population by 26%. After the state Supreme Court issued guidelines to judges and magistrates to release people in jail who are awaiting trial, the number of pretrial detainees facing misdemeanors decreased by 38%.
Ensure kids, seniors, and all West Virginians have the food they need.
AFSC has played a key role in expanding free school breakfast and lunch to children statewide. But with schools closed and stay-at-home orders in place, many children, seniors, and other West Virginians were at risk of going hungry. In early March, Liz Brunello of AFSC's Appalachian Center for Equality (ACE) program teamed up with Jenny Anderson of Our Future WV to create WV Food ER, a Facebook group to connect West Virginians with resources on food as well as opportunities to volunteer.
The effort quickly led to the creation of Rapid Response WV, a network of organizations, including AFSC, and community members who are working together to coordinate the purchase and delivery of food and hygienic necessities to those who need it. We also launched a website that helps people to request assistance and find ways to support community efforts.
As of Dec. 11, Rapid Response WV has helped more than 1,100 people and now has over 300 volunteers.
Demand action and accountability from public officials.
AFSC and allies in the WV Food for All coalition are calling on the governor, lawmakers, and other public officials to provide West Virginians expand health care, unemployment, and mental health benefits as well as school food programs.
The need for assistance will only continue to grow. While we don't know what the future will require of us, we know it will involve a combination of direct assistance and advocacy, organizing, and agitation at multiple levels—the kind of work that AFSC has carried out in West Virginia for decades.
We also know that in any unjust system, there will always be a need for direct assistance and acts of compassion. However, these are no substitutes for justice—for the right of all people to a decent standard of living.
Your support makes our work possible, especially in these incredibly difficult times. We are so grateful to know there is much more we can do with you by our side in the months ahead.