All young people should have the chance to live their lives fully and pursue their dreams. But far too often, systems of racial injustice, gun violence, and poverty limit their opportunities.
In Minnesota's Twin Cities, AFSC's Healing Justice Program is working with youth to transform these systems and explore possibilities. Our weeklong summer intensive program, "I Deserve a Shot," provided 15 Black youth with the opportunity to connect with local entrepreneurs to consider career opportunities. Participants also participated in a march and rally against violence, in cooperation with AFSC partner organizations.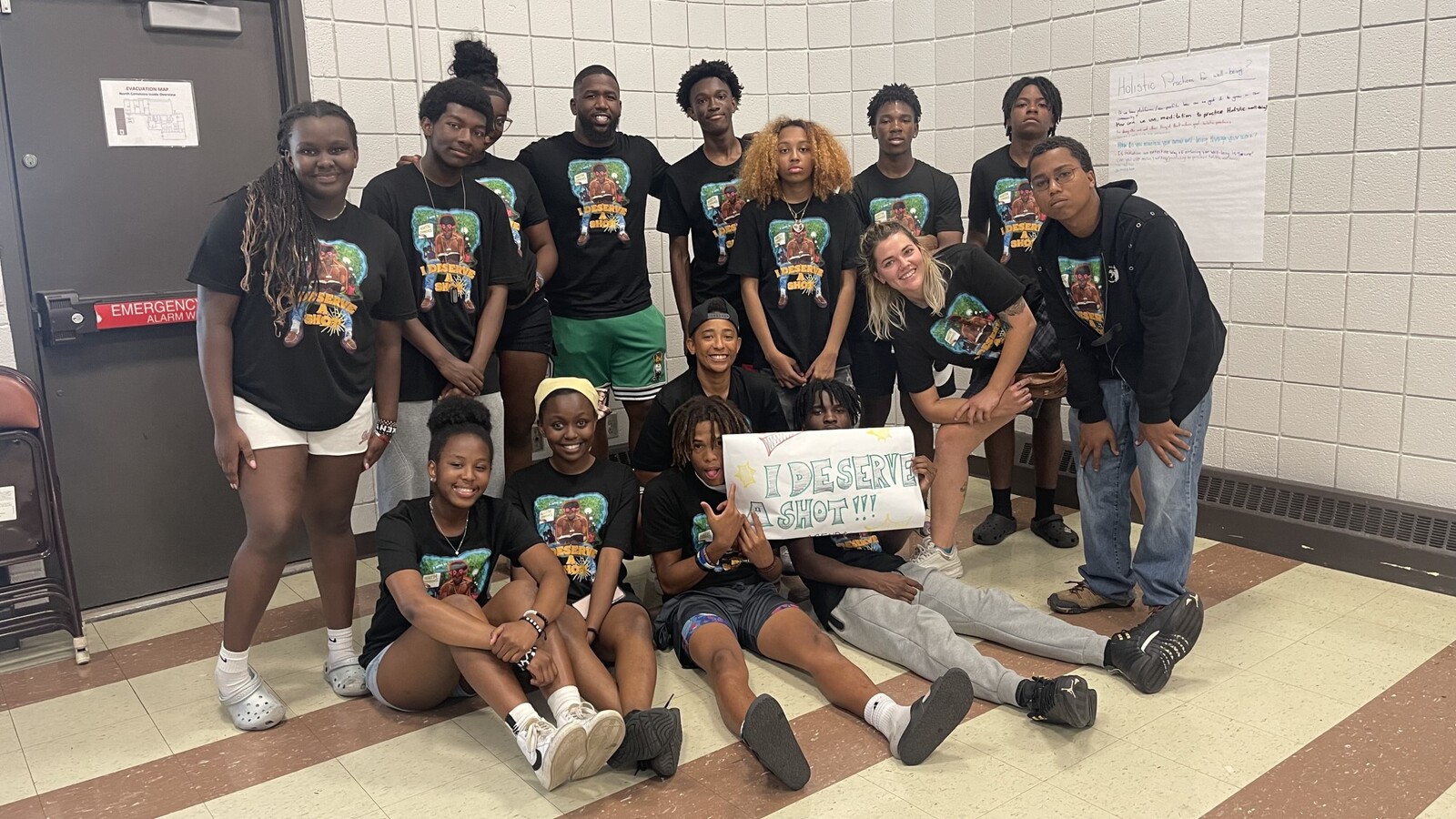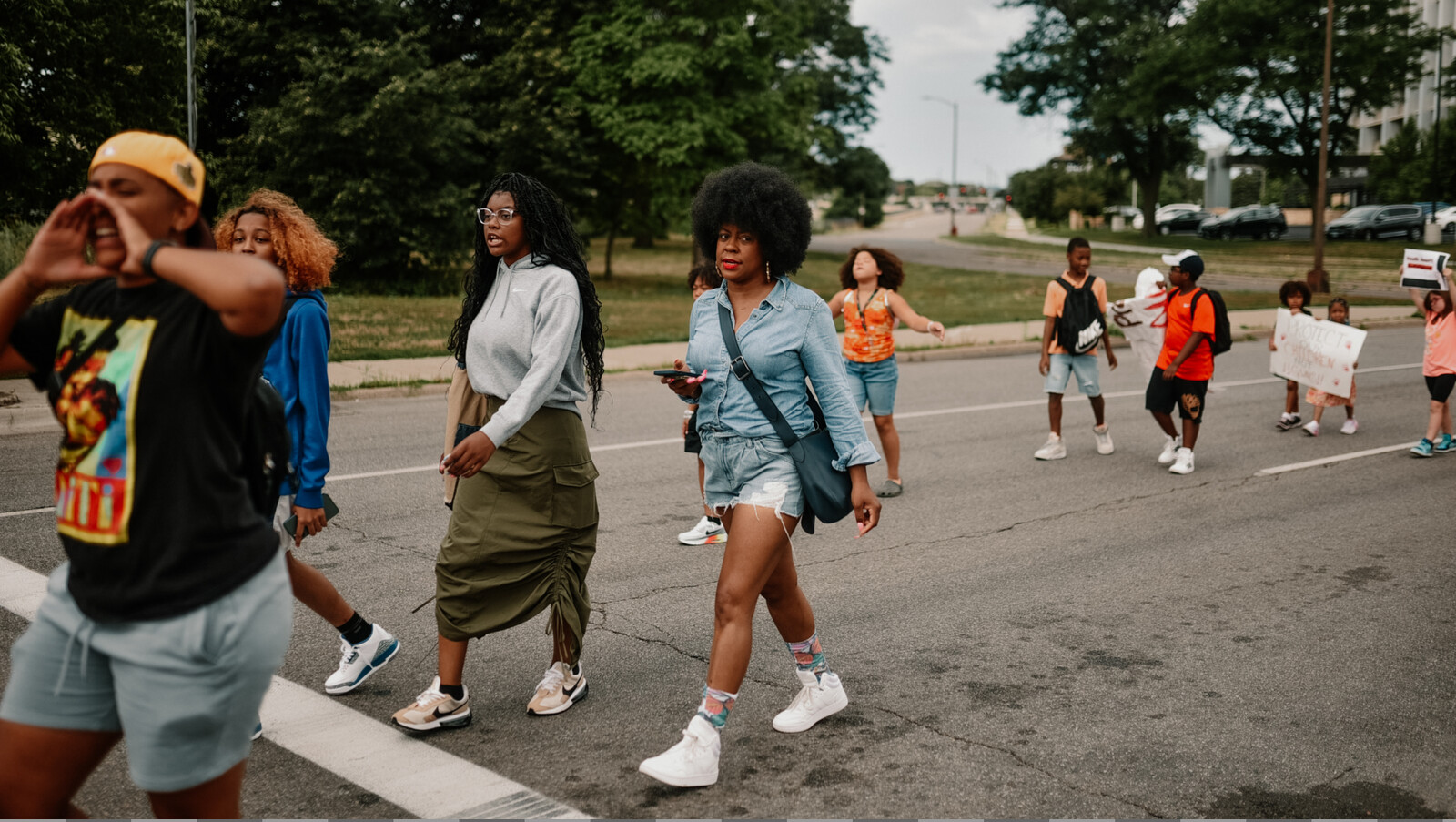 During the program, participants discussed the concept of "gatekeeping" with co-facilitator Shanene Herbert, an AFSC alum and consultant (pictured above). They analyzed how access is limited for Black and Brown people when it comes to starting businesses in their communities. Youth also examined "Whose got the juice?"—or who has power, respect, and authority in society. Participants also learned from local entrepreneurs, who shared about their work in a range of areas, including art, therapy, nonprofit organizing, culinary arts, and building Black community.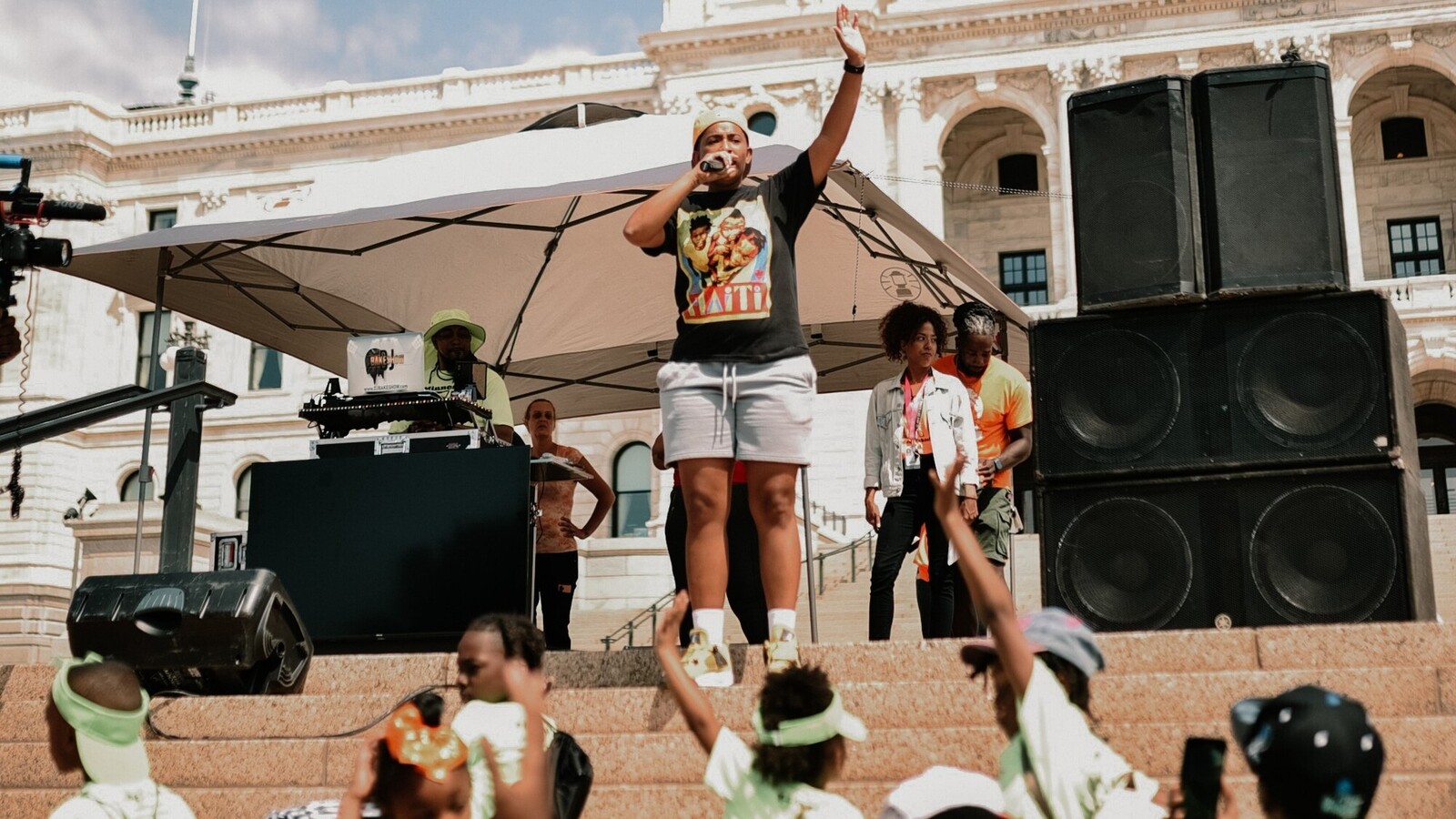 Participants joined 600 others from partner organizations for a march and rally against gun violence at the state capitol. Healing Justice Program Director Brynne Crockett, who's also a rap artist known as BdotCroc, performed "Who You With?" at the event. The powerful song includes the line "Note to self: I can't be nobody else."
Brynne (pictured above) says youth deal with a high level of gun violence and trauma in their community. "Young people witness a lot of their peers being gone before they even see the slightest of their dreams manifest," she says. "We want to change that."
During the march, V, a participant with AFSC, had a chance to practice her interest in the arts. She borrowed a camera from Samantha Lee Ann, an entrepreneur who led the photography component of the summer intensive.
AFSC Program Associate Prescott Jones (above, far right) helped lead a Freedom School chant and song. Prescott said he believes in "paying it forward," as so many people have supported him in his personal and professional growth.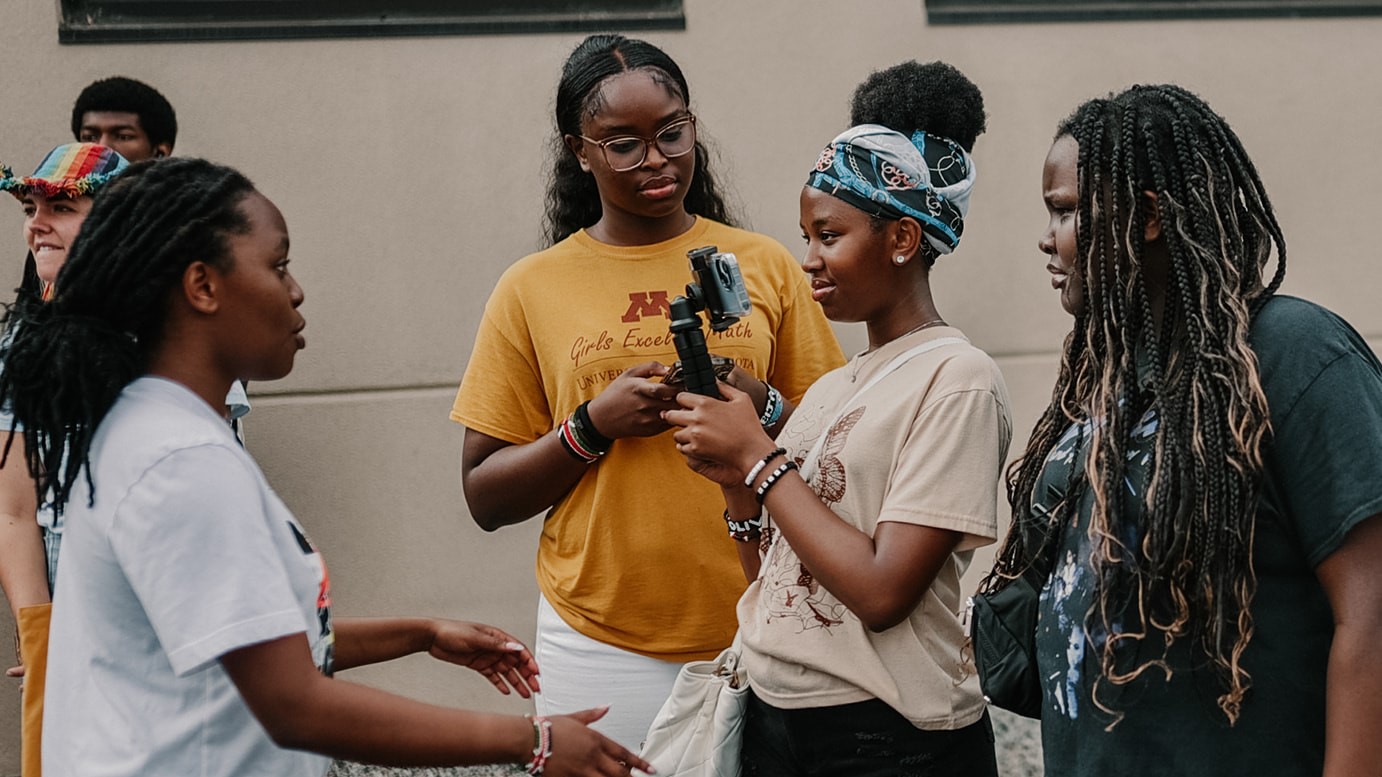 So what did the youth say about their week? Here are some of the responses:
"I learned that u should never give up ur dreams, and ur dreams can be used to help others around u."
"We can make a change in our own lives with a purpose."
"The causes of poverty can be things that are completely out of our control."
"Word from the mouth go deeper than the ears."
AFSC's Healing Justice Program in Twin Cities is looking forward to working with youth to build on what they learned this summer, Brynne says. Many participants are interested in growing their own food. Those interested in photography may create galleries that juxtapose the junk food featured in their neighborhood stores with the wholesome fruits and vegetables that are prominent in suburban groceries. She said it's all about supporting youth in making choices that will help them reach their goals, whether it's the food they eat or what career paths to explore.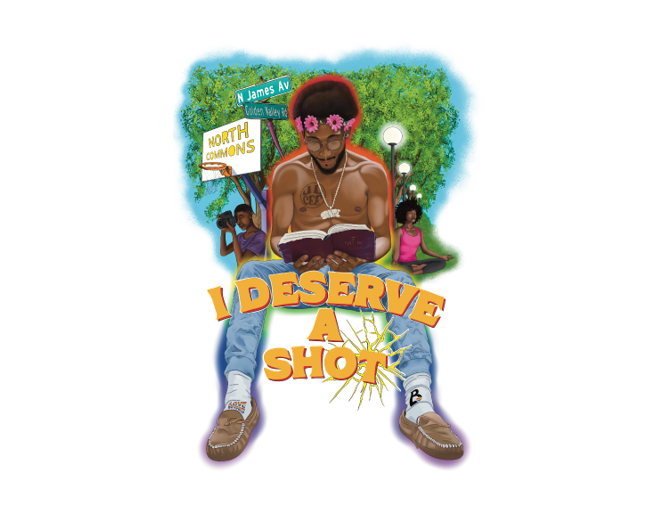 Above is part of the graphic designed for the Summer Intensive by local artist TJ Kuefler. The chain in the design includes the acronym for AFSC's program SAFE, or Students Accelerating Fiercely Every day.
Brynne knows that all the effort makes a difference. "It's been a really full circle, and it's been amazing to be able to just watch it come to life," Brynne says. "The summer intensive was definitely a lot of work, and it took a lot of emotion, but it was worth it."