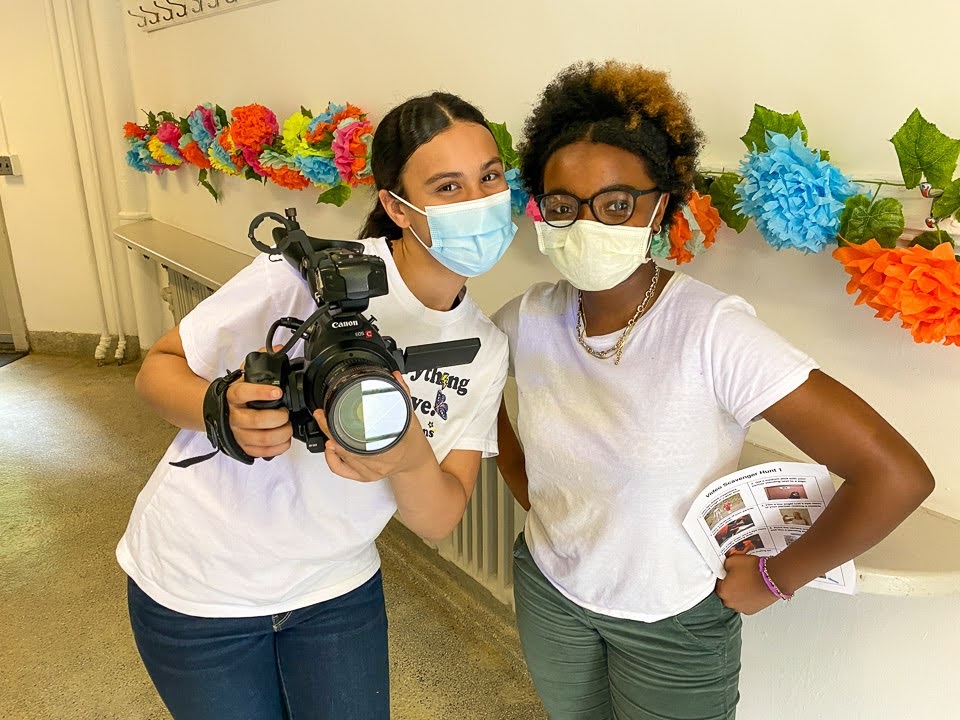 This summer, more than a dozen high school students took part in Liberation Summer Advocacy Camp in New York City. The program is hosted annually by AFSC and our partner Echoes of Incarceration. Most of the students have been personally impacted by the U.S. immigration system or criminal legal system. Some have loved ones in prison or who are facing deportation or other injustices.
During our one-month program, participants learned about the injustices in these systems and how they came to be that way. They discussed strategies for advocacy—and how to use photography, filmmaking, and other forms of art to drive social change.
As the director of the New York Healing Justice Program, I want to thank supporters like you who make our camp possible.
Earlier this year, many people donated to AFSC's fundraising drive for youth summer programs. With your support, we purchased new cameras and a new editing computer. We also covered necessities—including daily breakfast, lunch, and transportation—as well as stipends for students. More than that, your generosity helped youth develop their skills as agents of change.
We are so grateful for your support! And we hope you enjoy these reflections from four of our participants this summer.
Serena Saad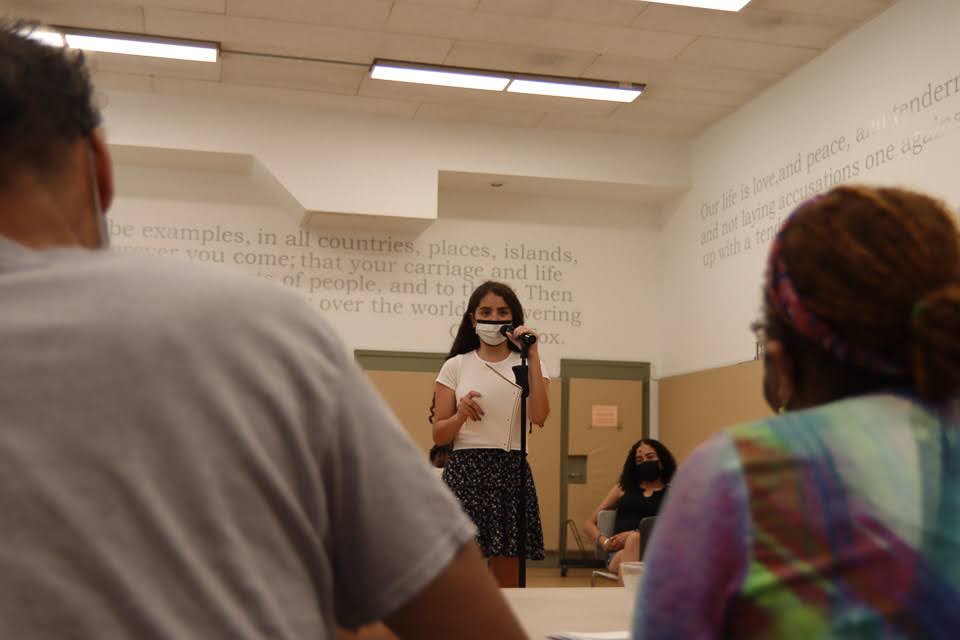 Liberation Summer Camp gave me a thorough understanding of the criminal justice system. Whether that be through court monitoring (watching arraignments), skits to understand the bail system, or a fake rally to practice defending our arguments, I learned advocacy skills that I will use to become a better activist.
The camp also taught me about using the camera as a tool for storytelling. The patient staff from Echoes of Incarceration gladly introduced me to the powerful tool. We were frequently interviewed on camera, whether it be for a mock game show or an interview about our filmmaking experience. I grew to be very comfortable in front of the camera.
For my final film, my group decided to make a film about Rikers Island. We were given the opportunity to interview formerly incarcerated people on Rikers about their experience being incarcerated and their activism now. They are all advocates to close Rikers. The retelling of their experiences was integral to our understanding of Rikers Island. In fact, they were the focus of our mini-documentary. We are proud to give them and their stories a platform.
Jack Takouezim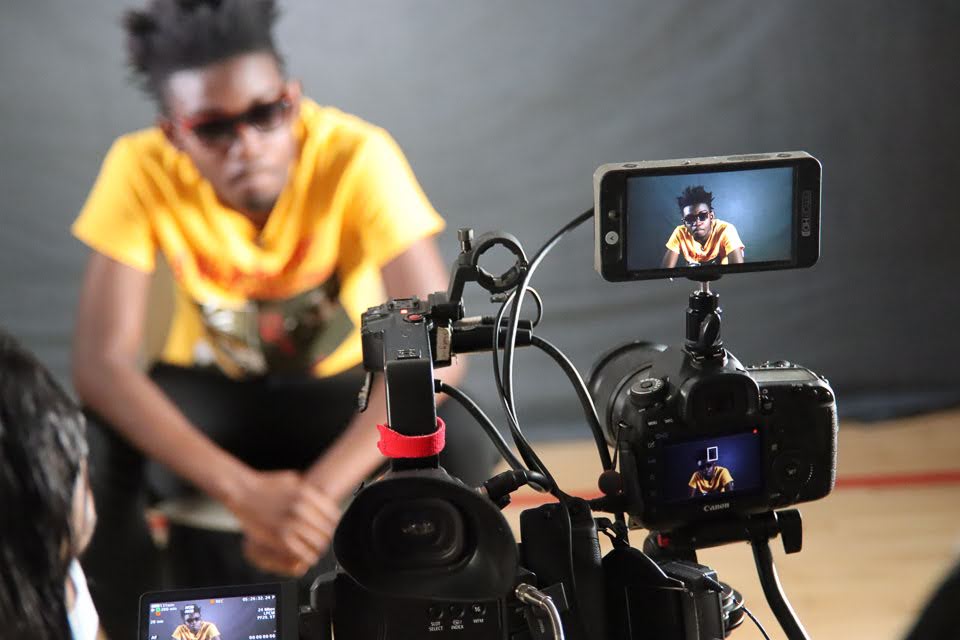 At Liberation Summer Camp, I finally found an environment with nothing but positivity and growth. I feel like I can let loose and really be myself while learning a lot about myself and other aspects that I didn't know before.
This is my third year with Liberation Summer Camp. My first year in 2020 was definitely rough due to the pandemic. I was a tad bit shy and didn't talk as much either because I didn't know what to say when it came to the material I was learning. But even when I would feel like that, I never gave up and spoke my piece no matter how difficult the concepts seemed. I always made sure to participate in different conversations because that is how you grow. The only way to learn and get better is to try new things and step out of your comfort zone.
The Liberation Summer Program gets better every year. I never wanted to miss a day of programming. I was eager to hear the new conversations and topics that the program would bring. This program is really a productive way to spend your summer and learn about yourself and new things that happen across the globe. Every chance that I get in the summer I will utilize that time with Liberation Summer Camp and do the program.
Makayla Melendez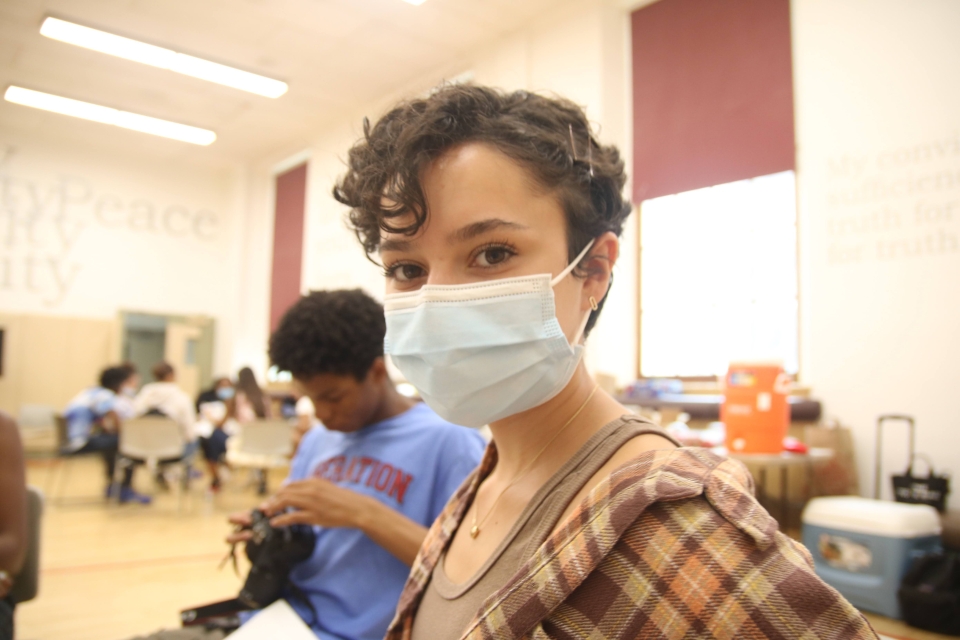 This camp is a really special place. It is all built on the amazing people running it. What I love about camp is how celebrated everyone is and that we learn things in a conversational and interactive manner. We've gotten to sit down with activists doing justice-related work and individuals who've suffered at the hands of the unjust system as well as use film to convey how we're thinking and feeling about the social issues.
Quenell Redden (far right)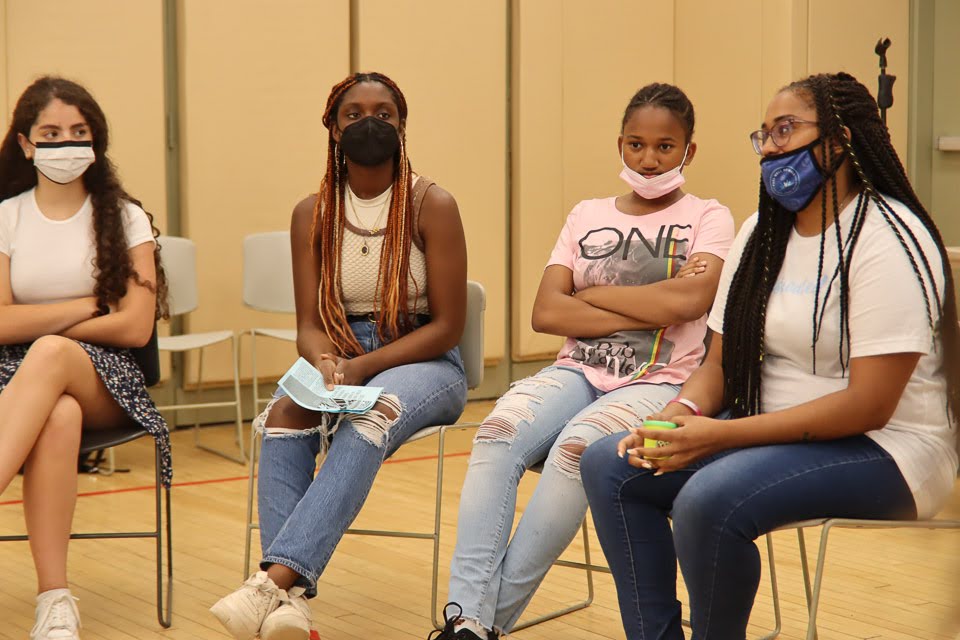 I worked as an intern at the Summer Liberation Summer Camp. It was a summer of collaborative growth, advocacy, teaching, learning, teamwork, and high-quality motivation. Overall, I can say that my experience with the Summer Liberation Summer Camp has been everything I have been looking for in a job and so much more. I am extremely appreciative of working alongside so many talented, intelligent, and inspirational peers. The campers have demonstrated a passion to learn and grow, while being attentive and caring about the social justice issues we discussed.
Additionally, this internship has prepared me to be a future social worker and enhance skills that will allow me to finish my final year of graduate school.