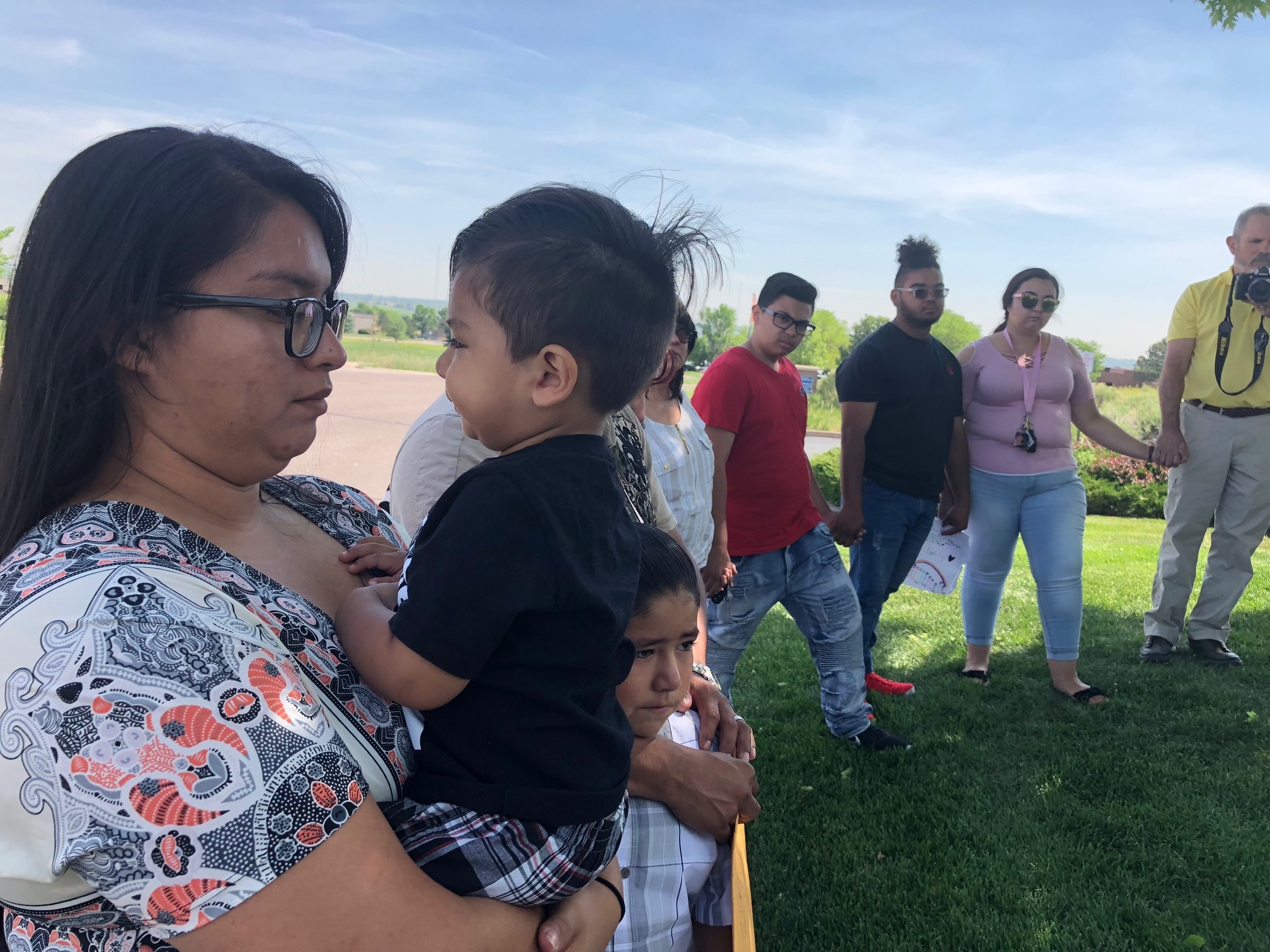 The Trump administration's latest attack on immigrants, families, and communities is its proposal to redefine the term "public charge."  
While historically the government could reject immigrants who it deemed likely to become a public charge – dependent on the government – the Trump administration is radically expanding the term to include people who access basic public benefits. If implemented, the change could lead to families being forced to choose between health care, food, and housing and legal immigration status, and the impact on our communities could be devastating. Read more here.
Under federal law, the government is required to consult with the public about proposed rule changes like this, and between now and Dec. 10, the public charge proposal is open to public comments. Make your voice heard and tell the government to reject the public charge proposal that threatens our communities, undermines public health and safety, and discriminates against immigrants who aren't wealthy. 
Here are some tips to keep in mind when you are talking and writing about this issue:
1. It is important to make your voice heard because there is still time to stop this proposal.
As the National Immigration Law Center emphasizes, the proposal on public charge is not a done deal, and for now, the current policy has not changed. The proposed rule would not be retroactive even if it is adopted. That means that people currently using the benefits they are entitled to, like food stamps, housing assistance, Medicaid, and others, should continue to access the benefits they need. Using benefits now can help families become stronger.
Trump's attacks on immigrants have been unrelenting – but our resistance can make a difference and protect people from harm. The government will read every public comment and consider them - so it's important to speak out now.
2. We all benefit when all members of our communities have enough to eat, access to healthcare, and safe housing.
While the public charge rule focuses specifically on immigrants, the motivation behind it builds on problematic assumptions and misconceptions that stigmatize public benefits more broadly. There is also a false and misleading stereotype that suggests that immigrants abuse public benefits, even though our system already makes it difficult for most immigrants to qualify. 
According to research by the Frameworks Institute, it's important to reframe how we talk about public benefits. Instead of arguing against myths and stigma, state affirmatively that public benefits build well-being for all of us. Everybody needs support, and we all benefit when everybody has access to what they need. With adequate food, health care, and shelter, members of our communities can reach their full potential. 
3. Most of us don't want to cut legal immigration – but that's what this rule is trying to do.
The Trump administration is working across the board to cut immigration and make life more difficult for immigrants – particularly people of color. That is the impetus behind this rule change, which if implemented will block large numbers of qualified immigrants from getting green cards and later citizenship. Most people think immigration is a good thing for the country and shouldn't be decreased, and treasure the members of our families and communities who are immigrants. We should reject the Trump administration's attempt to cut legal immigration through the public charge rule.
4.  Families belong together.
This proposal puts families in an impossible situation where they may be forced to choose between basic human rights and staying together. One in four U.S. children has an immigrant parent, and nearly half of noncitizens live in families that have made use of the benefits in question. These and other families will suffer if Trump's xenophobic policies scare people from enrolling in the benefits they are entitled to. The proposed public charge rule could lead to family separation – something the public has shown it rejects.
Click here to post a public comment decrying this inhumane attack on the health and well-being of countless families, communities, and children. After you leave your comment, share this link on social media so your friends and family can learn about Trump's proposal and add their voices to the chorus telling the government not to change the public charge rule. A flood of comments can slow down the process, shape the administration's decisions, and show how many people care.