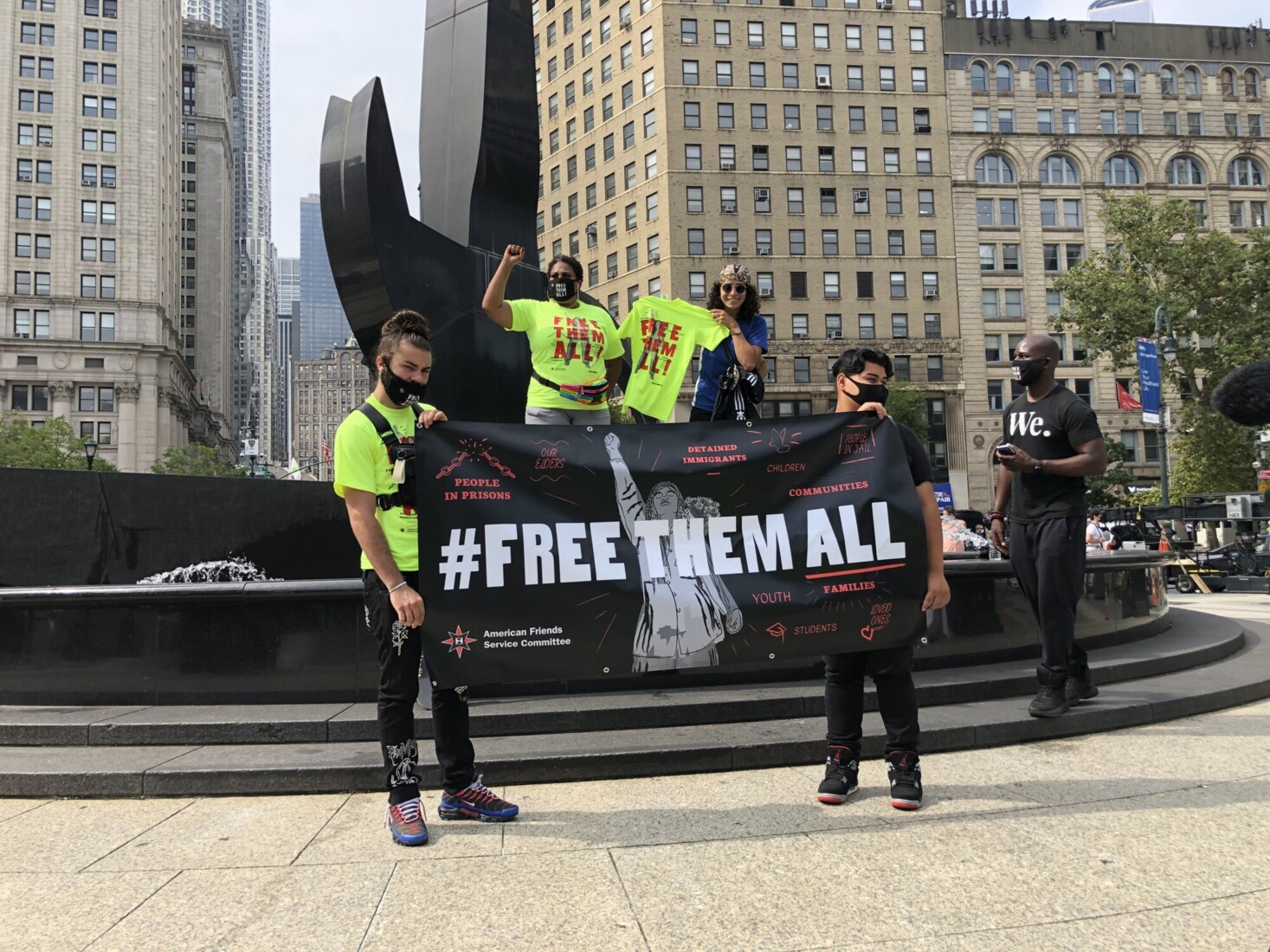 On Saturday, September 12, a #FreeThemAll caravan of more than 40 cars drove to the Huron Valley Correctional Facility in Michigan, chanting and cheering in solidarity with the people who are incarcerated there. One of the women who participated in the action from inside the prison wrote to the American Friends Service Committee (AFSC) staff "The entire small yard behind our housing unit was able to wave, say our thanks and of course more tears than could be counted fell from our eyes...I am beyond humbled and thankful...you may never realize the impact you made on us all." Others wrote to tell us it meant so much that we were calling for ALL to be released, not just some of them.
This event was one of dozens that took place from September 8-13, when thousands of people joined AFSC and our partners to demand that local, state, and federal officials free everyone from prisons, jails, and immigration and juvenile detention centers.
Hundreds joined virtual gatherings to learn more about the powerful call to abolish all forms of incarceration and work toward a vision of the future where we respond to harm with transformative justice and repair, not revenge. We heard from organizers and activists around the country, many of whom were formerly incarcerated themselves, about why this movement is so urgent.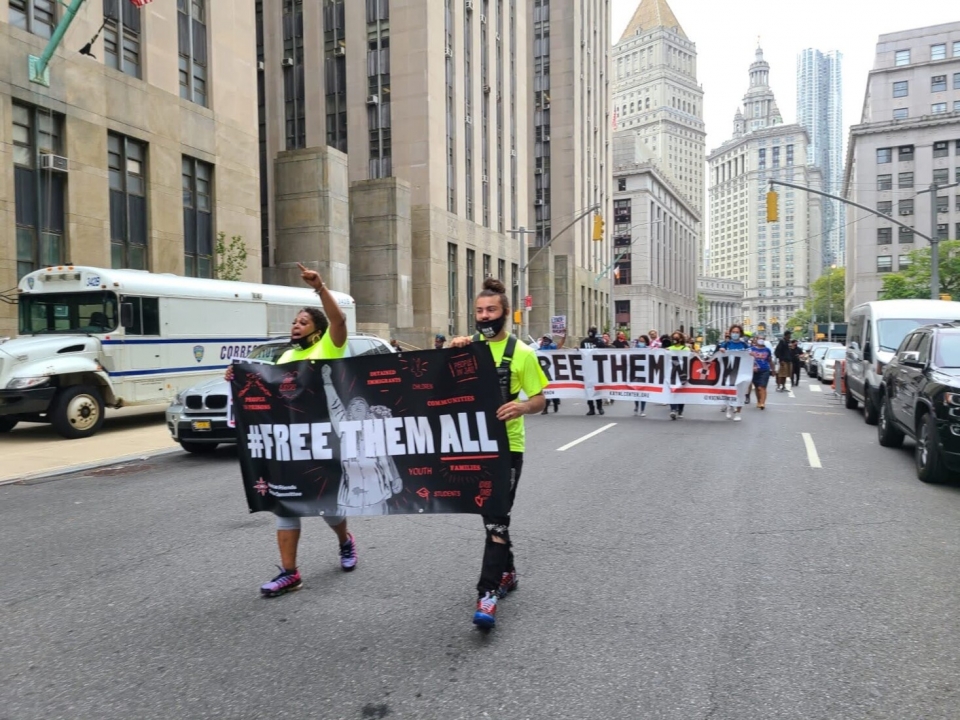 Thousands more took action online and in person to push for change NOW! People took more than 1500 individual actions in just an hour through the "Abolition Zap" organized by AFSC, Standing Up for Racial Justice (SURJ) and Detention Watch Network. Hundreds marched, drove, sang, sewed a quilt, built altars, chanted, prayed, flew kites, and covered their neighborhood in posters in vibrant, creative local actions to put pressure on decision-makers to free our community members from cages.
These days of action were part of AFSC's decades-long commitment to abolition. They also mark the beginning of a new phase in this work.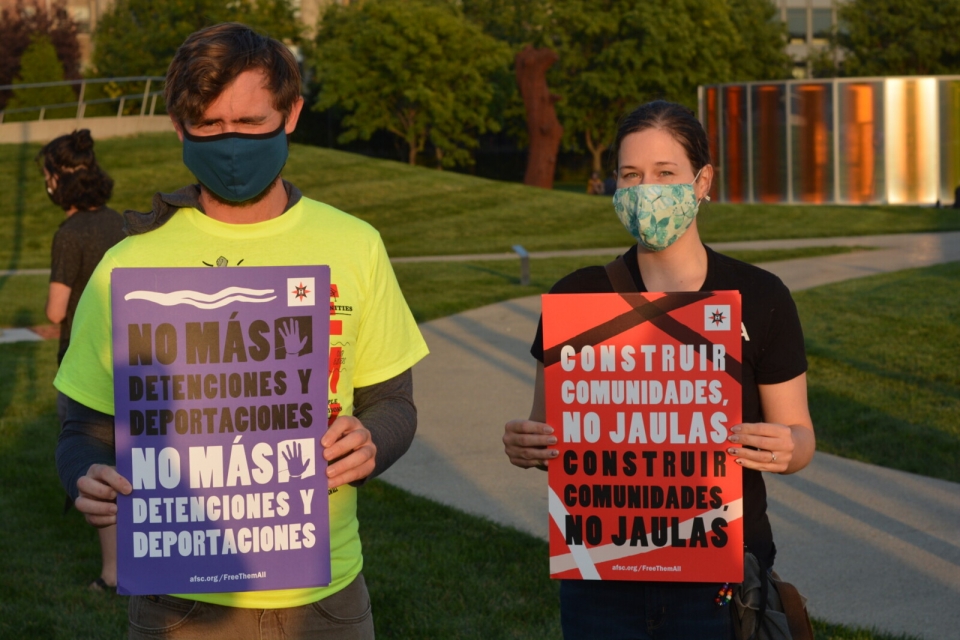 There are now 2.3 million people in prisons, jails, and detention centers across the U.S. Since the pandemic began, activists across the country have escalated their efforts to demand their release. During these days of action–which took place on the 49th anniversary of the Attica uprising–we lifted up this urgent call, and will continue to do so in the months and years to come.
Though we know that it will take time to change entrenched attitudes and policies, we are already seeing some victories. For example, Nayeli Charolet, a woman from Mexico who is seeking asylum in the U.S. and was detained in a men's jail because of transphobic policies, was released after calls and actions during these days.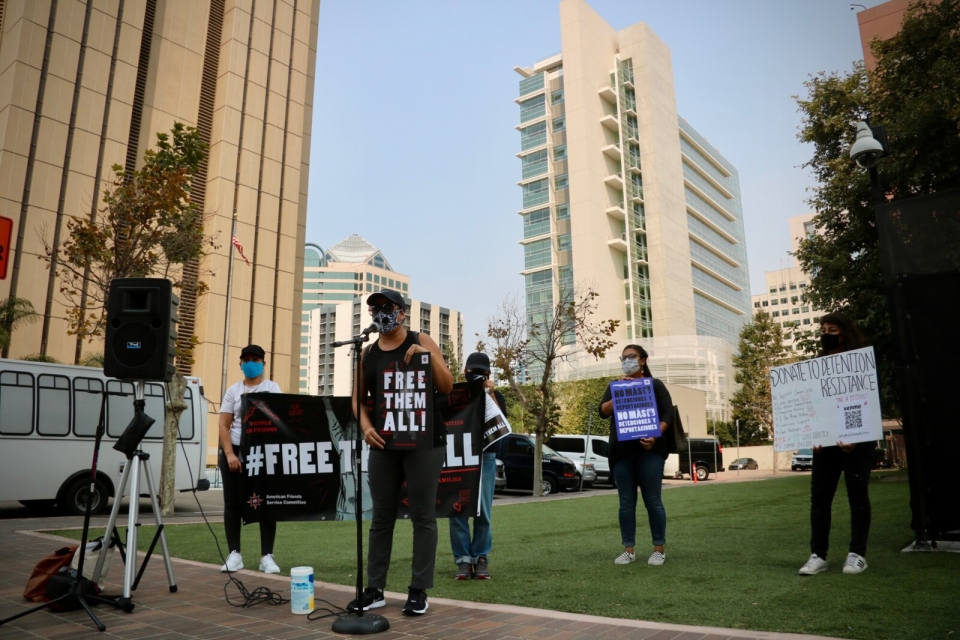 In New Jersey, less than two weeks after the action there, the Senate passed a bill that will allow many incarcerated people to earn time off their sentences for time served during a public health emergency. It is now headed to the Governor's desk.
And across the country, policymakers are hearing loud and clear that instead of caging people we want resources directed to healthcare, education, jobs, and community-based social services that actually create community wellbeing.
This campaign has a multitude of local and national targets because decisions about incarceration are made at the local, state, and national level. But they are all focused on one objective: getting as many people free as possible.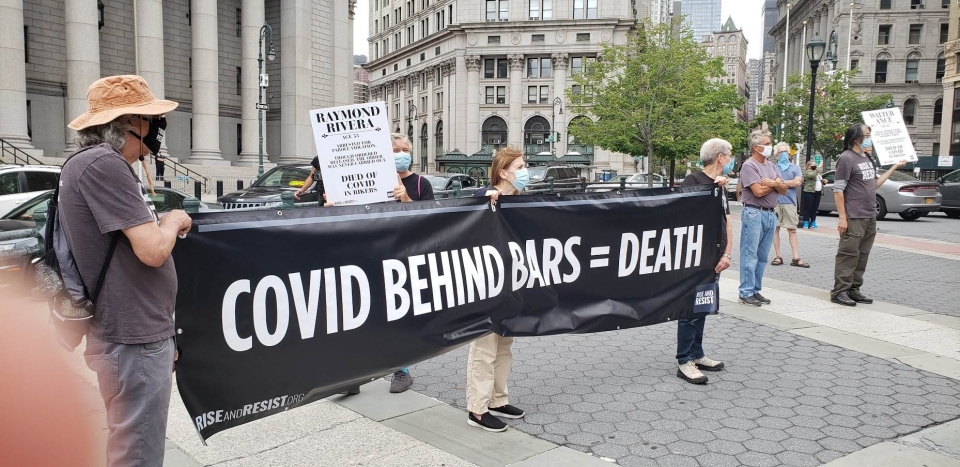 The COVID-19 pandemic has demonstrated just how dangerous and inhumane the conditions are in immigrant and juvenile detention facilities, prisons, and jails. But even without a pandemic, these systems tear apart our families and communities, are deeply racist, and perpetuate cycles of trauma, harm, and violence.
This is why AFSC has long called for the abolition of prisons, and more recently the abolition of Immigration and Customs Enforcement (ICE) and Customs and Border Protection (CBP). And it's why we plan to continue this work to dismantle carceral systems and build systems that honor the rights and dignity of all.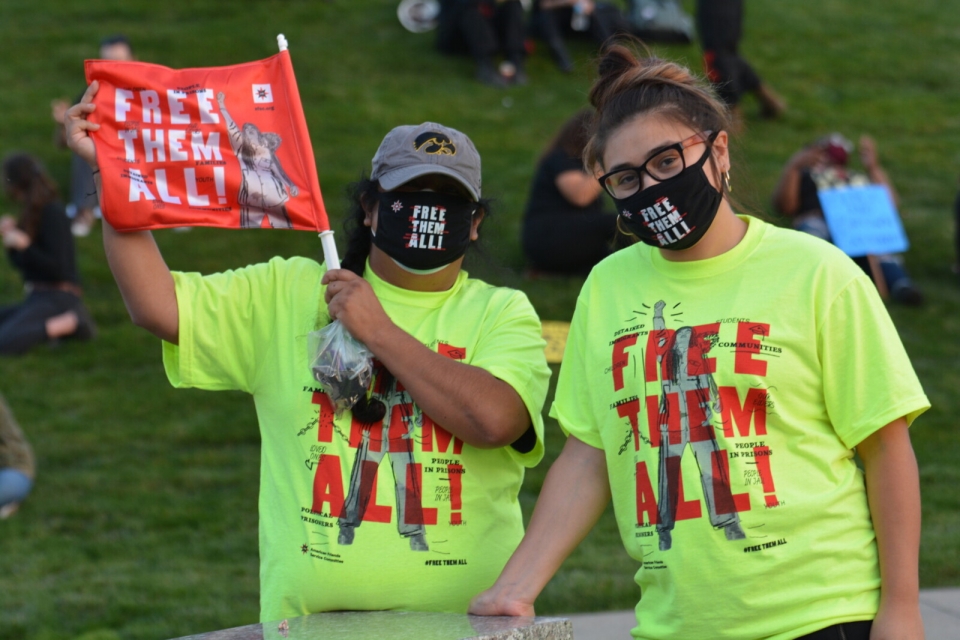 Thank you so much to everyone who participated in these actions. We hope you'll join us in this struggle for justice and liberation. Keep your eyes out for future actions. And in the meantime, contact your governors, ICE, and the Bureau of Prisons to demand they #FreeThemAll.