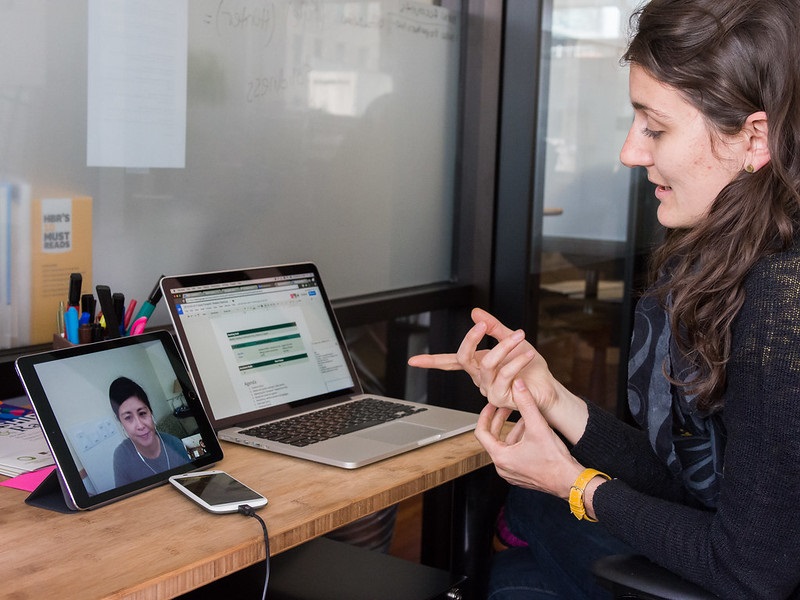 The only way to survive is to take care of each other. — Grace Lee Boggs
We are all scrambling to adjust to rapidly changing circumstances as we attempt to slow the spread of COVID-19—and it can feel stressful, scary, and overwhelming. But the moment we are in right now can also serve as an important reminder to us all that if we all commit to our collective shared well-being, we all benefit. We are literally all in this together.
School closures, working from home, and other "social distancing" measures are based upon this notion of collective care. If those who are unlikely to become critically ill or die from COVID-19 consider those who are at greater risk and we ALL participate in social distancing—we all benefit because our health care system will not become overwhelmed, and those who do become critically ill will get the care they need, resulting in far fewer deaths. By practicing social distancing, we are also practicing social solidarity.
Paradoxically, this might serve as a moment for us to find deeper connections with the people around us as we approach this pandemic not individually, but collectively. Communities across the country are organizing themselves to keep each other safe during the pandemic through mutual aid projects.
In Chicago, where I live, people are coming together to help each other in many ways. There are efforts to help people who are taking a financial hit because of the distancing policies, and efforts to deliver food or supplies to folks if they become ill. In my neighborhood of Rogers Park, Food Not Bombs redistributes food from local grocery stores to the homeless several times a week, and this week they received emails from hundreds of people wanting to volunteer. They are now helping those folks set up FNB groups in communities across the city. And PO Box Collective, a neighborhood art and social justice space where I am a member, is working on ways for neighbors to battle social isolation like going on collective walks to the beach while staying a safe distance from one another, or online meetings of our Feminist Science Fiction bookclub.
You can participate in mutual aid informally by checking in with friends or neighbors who live alone and letting them know that you are there to help if they need something. Or you can mix up a big batch of homemade hand sanitizer and offer it to those who can't find any in the stores. You can also look at the resources below to see if there are other ways that you can help in the shared well-being of your community.
Even as we maintain our distance, there are many ways we can stand together, care for one another, and keep each other safe.
Data and science-based resources:
Community care and mutual aid resources:
COVID-19 and social justice