It's a hot Wednesday afternoon in Tijuana, Mexico. Six women gather around Sonia Quevado, a professional hairstylist with years of experience. She shows them how to cut layers into hair by demonstrating on a mannequin head.
This is no ordinary haircutting school. It is a special initiative known as "Cortando el Patriarcado" (Cutting the Patriarchy) that was created for migrant women in Tijuana. The inaugural class included six women. All are single mothers who have fled violence in their countries of origin—Mexico, Guatemala, Honduras, and El Salvador—in search of a better life.
Cortando el Patriarcado was co-created by Gaba Cortés, a Tijuana artist and activist for migrant rights, and Gina Garibo, who recently served as AFSC program officer in Mexico.
Over the course of the monthlong project, women take part in three-hour sessions four times per week. They learn haircutting techniques and receive hairstyling kits—including scissors, combs, and razors—that are theirs to keep. The kits allow them to use their new skills to generate income wherever they are and build autonomy.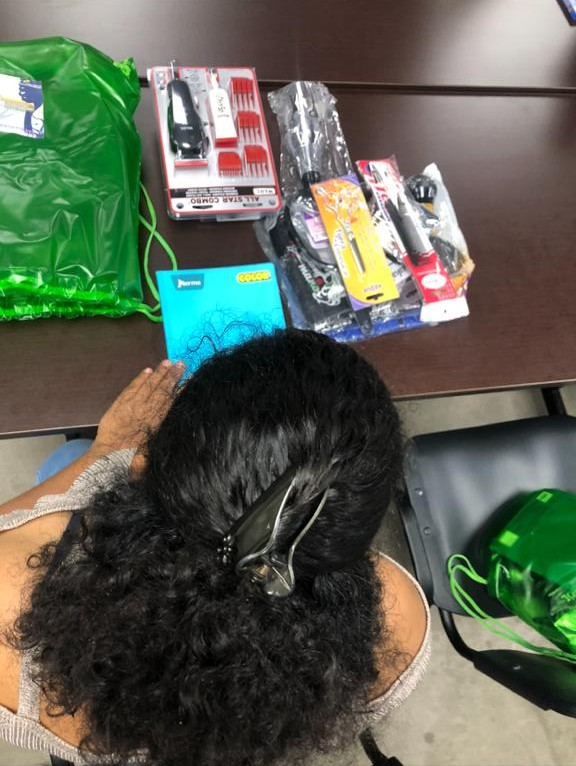 Cortando el Patriarcado also provides a safe space where they can examine and share their experiences as migrant women who have faced patriarchal violence in many ways. Most of these women have had no choice to but to live in Tijuana as they await their asylum hearings in the United States—a process that can take months or even longer than a year. Like most migrants arriving in Tijuana, the women have struggled to find housing and employment because of their migrant status and xenophobia. They also lack supports in a new city where they continue to face danger, violence, or exploitation.
With Cortando el Patriarcado, each session begins with women forming a circle, lighting a purple candle, and infusing the room with sage. Gaba, the facilitator, asks them a guiding question, such as "What situations, people, or moments have you had to put aside in your life in order to continue and that have strengthened you?"
These "circles of the word" can be profound and cathartic for participants. They generate thoughts and feelings that participants have never shared with others. These moments also encourage women to analyze the structural violence that they have experienced for years—and recognize their courage and resilience in facing these challenges.
As the sessions progressed, it was moving to witness how some women who were quiet in the beginning started to speak up. We could see their self-confidence grow as they opened up and even started sharing advice with other women.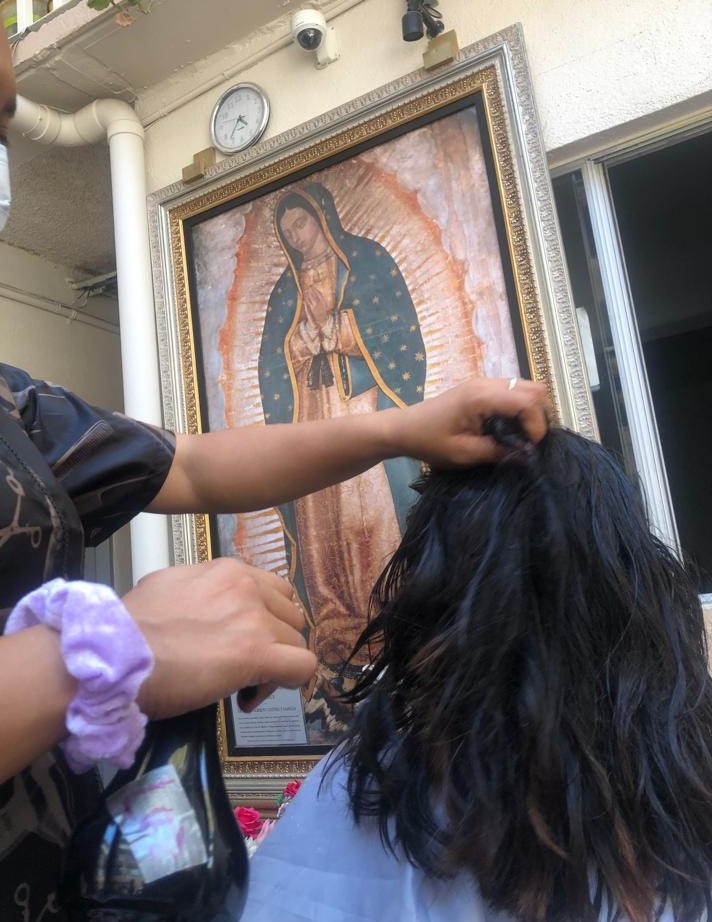 All six women graduated from the Cortando el Patriarcado initiative. They took with them the tools and skills to earn income throughout their migrant journey and in the years ahead. More and more, they are also seeing more paths and possibilities to ensure a more just, dignified life for themselves and their children.
One participant, Maria, told us she was looking forward to being her own boss day. "I no longer need to work for anyone else," she said. "The workshop planted in me the need to want to continue learning and have more tools to not depend on other people and continue tolerating abuse."
The Cortando el Patriarcado initiative strengthens the fight against gender-based violence against migrant women in Tijuana through the search for economic autonomy and healing, weaving a network of support and solidarity between those who migrate and those we accompany, while always placing care at the center of everything.
We are excited to see what more these women will accomplish in the years ahead. And we are looking forward to welcoming a new class of participants in 2023.