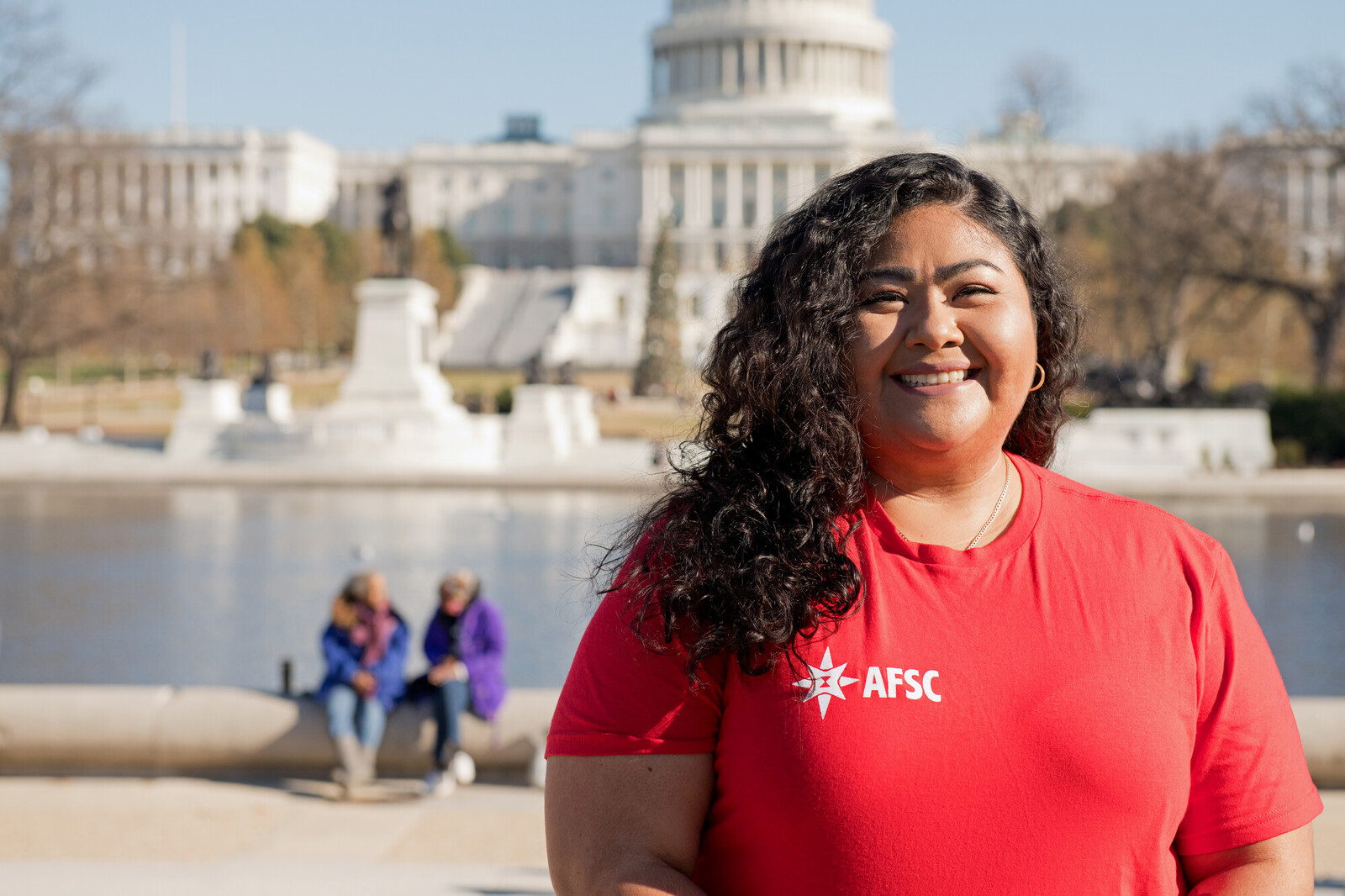 Q: How does AFSC support immigrants and other community members in Florida?
A: Our work focuses on three areas. We advocate for the rights of immigrants and refugees by talking to local, state, and national officials. We provide legal services to community members who are trying to adjust their immigration status in the U.S. And through our Seeds of Resistance project, we provide political education and trauma-informed workshops for high school-age youth. We're working to create a new wave of leaders in our community to counter negative narratives about immigrants and undocumented community members.
Q: This year, Gov. Ron DeSantis signed into law sweeping anti-immigrant legislation known as SB1718. How has this affected immigrants and their families?
A: For years, Florida has been a very anti-immigrant state. Since 2018, we've seen an escalation in policies targeting undocumented people and immigrant communities.
SB1718 is now our biggest concern—and it's very broad. It makes it a felony for anyone to transport an undocumented person into Florida, even if it's a family member. It also invalidates some out-of-state driver's licenses issued to undocumented immigrants, putting people at greater risk of being detained if pulled over.
Under the law, employers with over 25 employees must use the government's E-Verify system to check workers' immigration status. That means people could lose their job or not get hired, making it much harder to support their families. As a result, many workers are deciding to leave Florida. That's also bad for employers and the economy, especially the agriculture industry.
In addition, the law requires health care providers to ask patients about their immigration status and report that data, including the cost of care, to the state. That has kept people from seeking needed medical care.
This law has created so much fear and forced families to uproot themselves and move to other states. Many community members have come to us, asking if they should leave.
"Ultimately, we need permanent solutions and a pathway to citizenship for all immigrants."
Q: How is AFSC helping communities navigate the new law?
A: We're continuing to educate communities about their rights because there is so much misinformation out there. We're also connecting community members with legal services to help them with their cases and to assist with emergency plans in case a family member is detained or deported. And we're making sure policymakers hear from people who are directly impacted. One way the Biden administration could help is by expanding the Temporary Protected Status (TPS) program. That would provide immediate relief from deportation for more people from certain countries afflicted by war, natural disasters, and other dangers. Ultimately, we need permanent solutions and a pathway to citizenship for all immigrants—and for their rights and dignity to be respected.