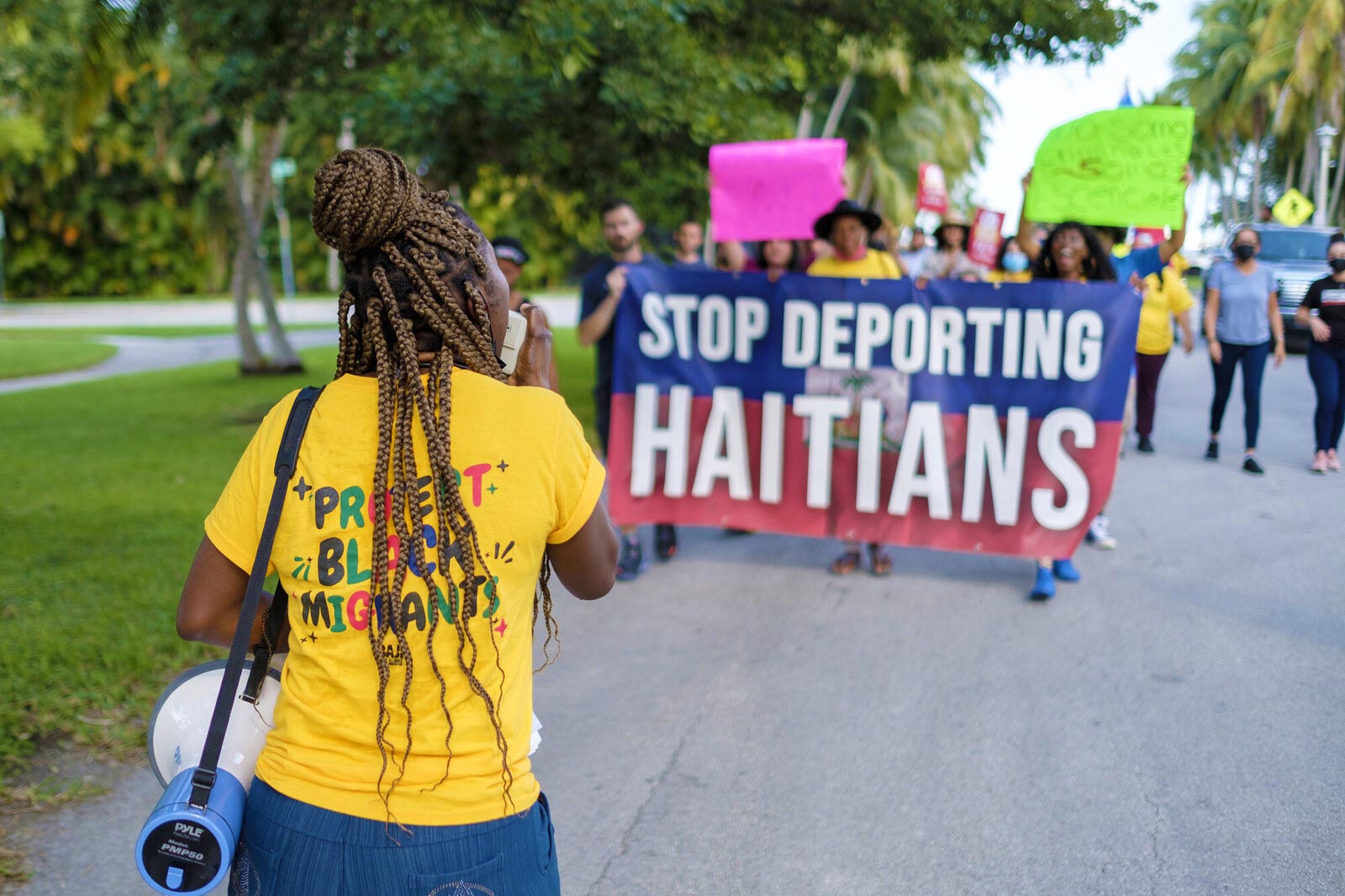 AFSC Florida coordinates local, statewide, and national campaigns to demand the fair treatment of all immigrants and build collective power. We focus on immigrant justice, immigration legal services, and just economies.
Our vision is to accompany Florida immigrants so that they may live more peacefully in an imperfect society. We offer legal support for immigrants in South Florida, advocate for family reunification, and work against inhumane immigration enforcement.
Immigrants face dangerous and exploitative working conditions, discrimination, arrest, imprisonment, and forced deportation. Many immigrants have deportation orders and live without legal immigration status.
We currently face anti-immigrant sentiments and policies in our state. Many victories have been rolled back. Our current priority is to counter anti-immigrant policies, bills, and practices at the state, city, and county levels.
We engage immigrants in campaigns for humane immigration policies. Through our legal services, hundreds of immigrant families have been able to stay with their loved ones and in their communities. We prioritize areas where access to low cost or free immigration legal services is almost non-existent.
Know Your Rights (KYR) work is a key component of our program. We reach out to immigrant communities in South Florida and inform them of immigration programs, initiatives, and laws.
We lead and support efforts to defeat anti-immigrant bills and pass policies that protect immigrant rights. We work in coalition with immigrant-led community groups, Quaker Meetings, and are active participants of the Florida state-wide immigrant coalition.