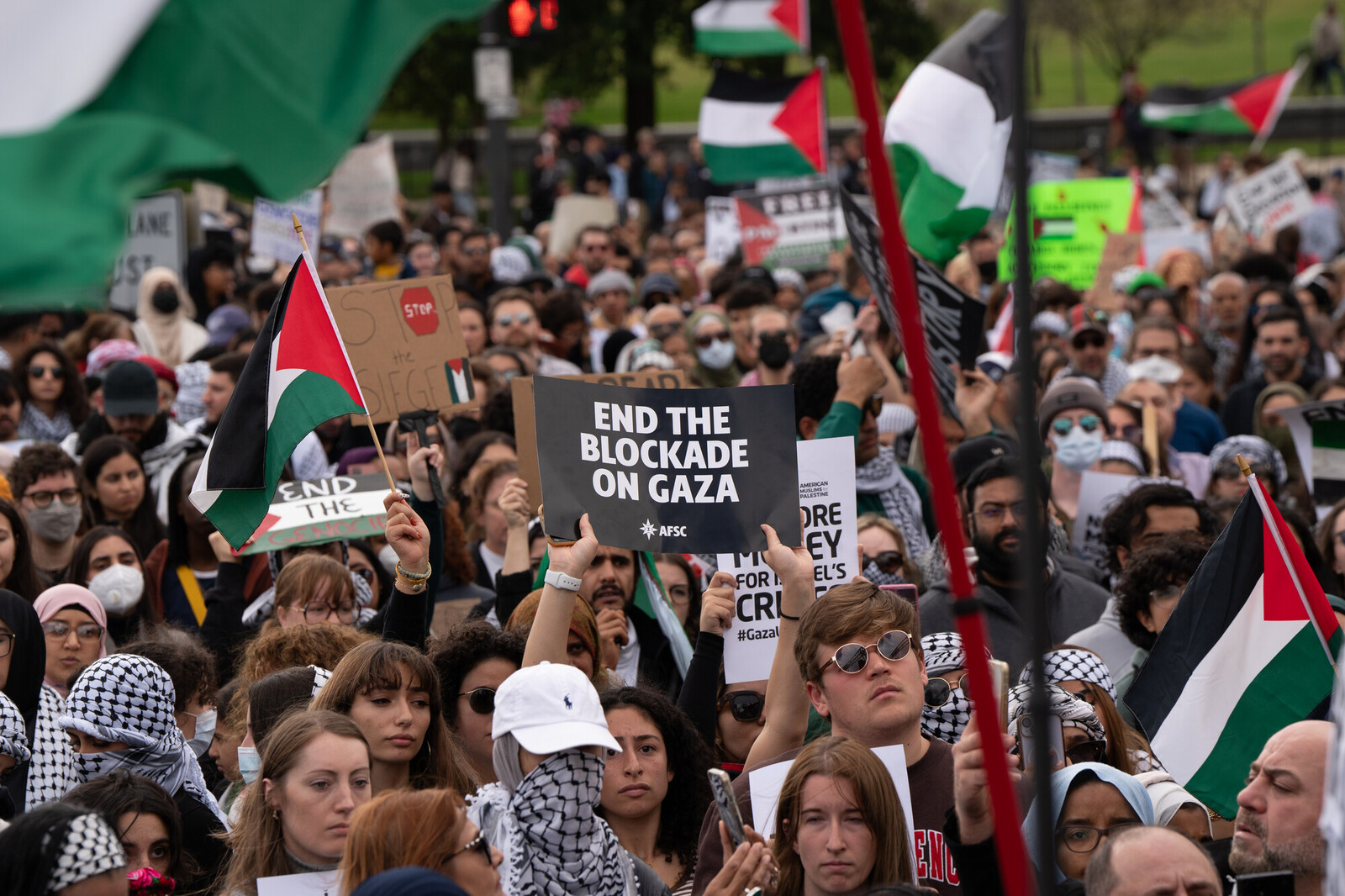 Many people of conscience are looking for ways to support Palestinians in Gaza as violence continues to escalate. On Oct. 7, a Hamas-led attack on Israel killed at least 1,200 Israelis and took an estimated 200 hostages. Israel immediately launched attacks on Gaza. As of Nov. 10, Israeli attacks have killed 11,500 Palestinians (over 40% of them children) in Gaza and displaced 1.5 million from their homes.
The humanitarian situation in Gaza is dire. Water, food, and fuel shortages have impacted all aspects of daily life. Oxfam warned that "starvation is being used as a weapon of war against Gaza civilians" as Israel hinders the delivery of aid and maintains its total siege on the territory. The entire health care system has collapsed.
On Oct. 28, an AFSC staff member in Gaza wrote, "Every day I keep saying that it was the worst night ever, and I am so done. ... I never wished to die as much as I do now."
Even before the Oct. 7 Palestinian attacks on Israel and Israeli military response, Gaza's 2.3 million people have long faced suffocating conditions imposed by Israel and upheld by the international community. For 16 years, Palestinians in Gaza have lived under Israel's brutal blockade, isolated from the rest of Palestine and the world. More than 50% of Palestinians were unemployed and over 80% relied on humanitarian relief to survive. They had limited access to clean water, electricity, and medical care.
Previous Israeli military attacks on Gaza—including devastating bombing assaults in May 2021, August 2022, and May 2023—killed hundreds of civilians and destroyed critical infrastructure. Even before the current war, the psychosocial well-being of children, young people, and their caregivers had declined to alarming levels, according to Save the Children.
Today, we must renew and strengthen our efforts to change these realities. Here are five ways you can support Palestinians in Gaza today. 
Popular opinion polls show a majority of people in the U.S. favor of a cease-fire. Millions have joined protests around the globe. Yet only a few members of Congress have publicly called for a cease-fire. Our elected officials must keep hearing from us.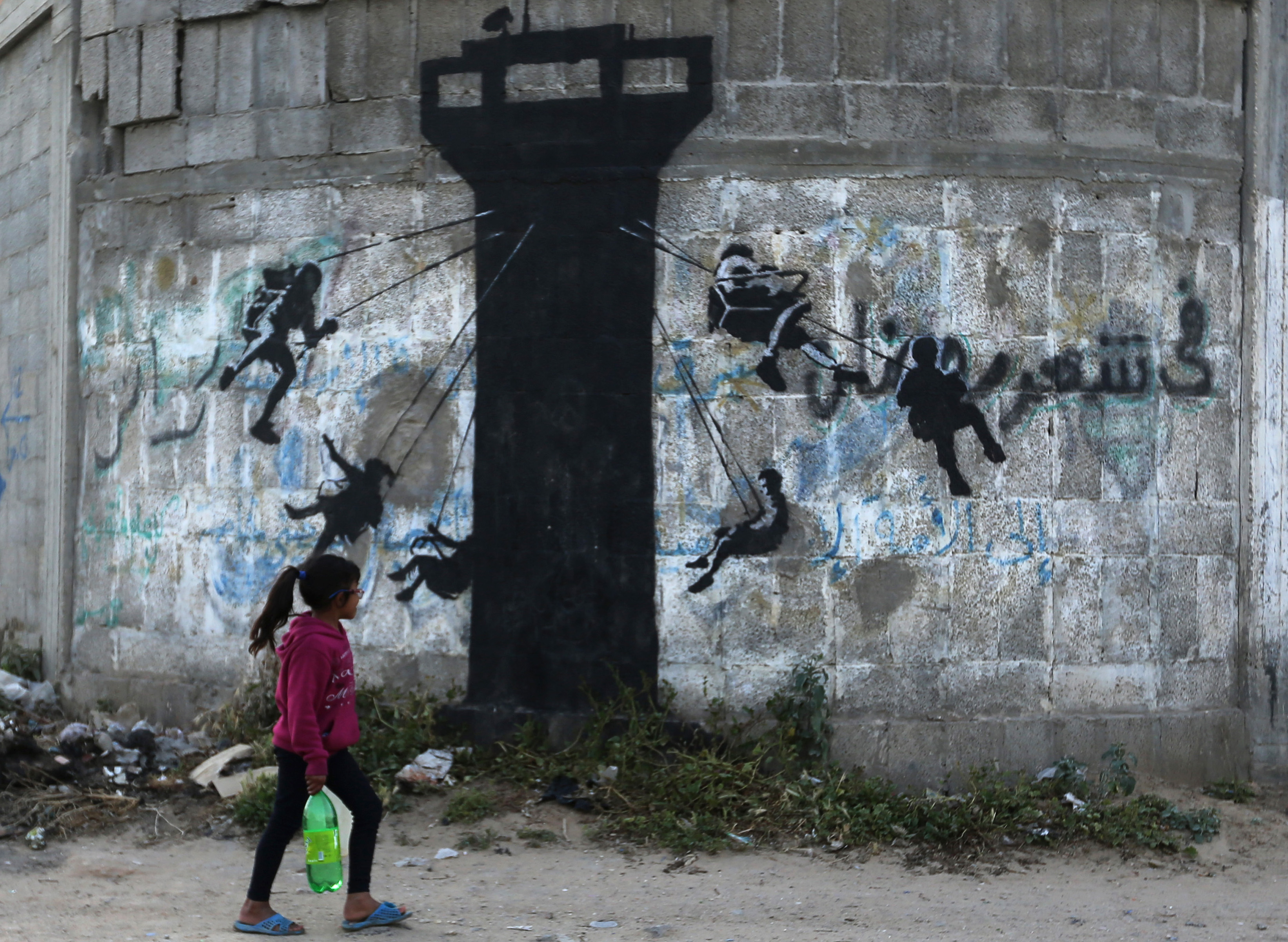 2) Help bring attention to what's happening in Gaza.
Take part in protests. Marches, rallies, and vigils are a powerful way to publicly demonstrate solidarity with Gaza. To make your message loud and clear, download and print our free posters for Palestine.

Write a letter to the editor. This is an effective way to show support for Gaza, counter harmful media narratives about what's happening, and add context that news outlets often miss out on. Use these letter-writing tips.
3) Learn more about Gaza and lift up Palestinian voices.

Earlier this year, AFSC and partners launched the Apartheid-Free initiative. Over 170 communities, groups, and organizations, have pledged to call themselves "Apartheid-Free" and join others in working to end all support to Israel's apartheid regime, settler colonialism, and military occupation. Use the resources on the Apartheid-Free website to get involved and help build a movement for a world where all people are equal and treated with dignity and respect.
6) Make a gift.