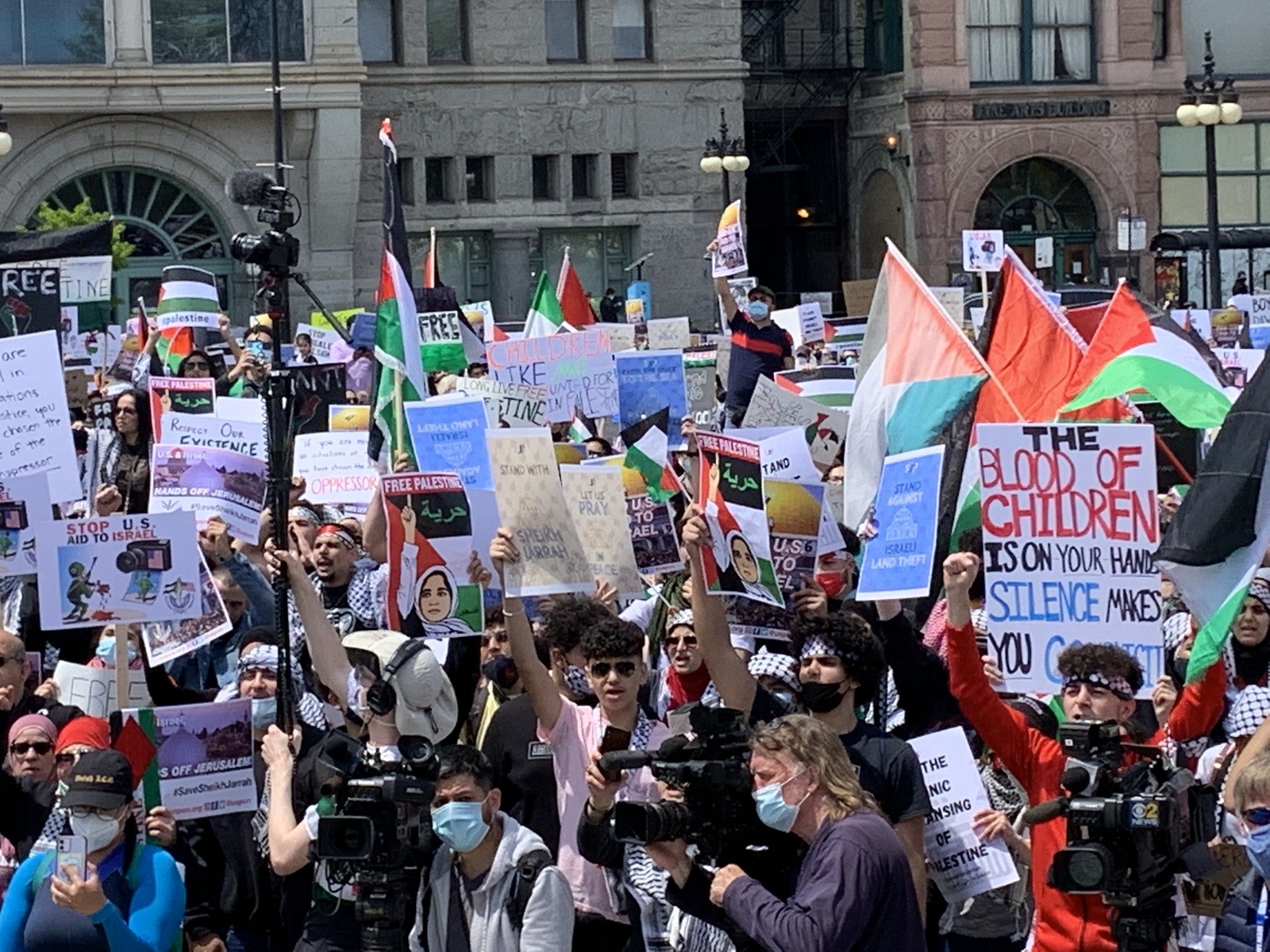 Gaza is home to two million Palestinians who continue to face suffocating conditions imposed by Israel and upheld by the international community. For 16 years, Palestinians in Gaza have lived under a brutal blockade, isolated from the rest of Palestine and the world.
The consequences of the military blockade have been devastating. Unemployment in Gaza has reached over 50% (even higher for women and youth), and over 80% of the population depends on international assistance to survive. Access to clean water and electricity is limited, hospitals are out of nearly 50% of essential medicines, and rates of hunger are on the rise. Palestinians continue to face challenges seeking medical care not available in Gaza.
Israeli military attacks, including devastating bombing assaults in May 2021, August 2022, and May 2023 have injured and killed hundreds of civilians and destroyed critical infrastructure in Gaza. Military assaults and the ongoing blockade have made it difficult for Palestinians in Gaza to recover and rebuild. Since 2018, the psychosocial well-being of children, young people and their caregivers has declined dramatically to alarming levels, according to a report by Save the Children.
Palestinians in Gaza face wars, bombardments, trauma, fear, poverty, isolation, and dehumanization by the rest of the world.
We must renew and strengthen our efforts to change these realities. Our research shows that a growing number of people in the U.S. want elected officials to address the critical humanitarian crisis caused by years of blockade and end the collective punishment of Gaza.
Here are five ways you can join efforts to support Palestinians in Gaza today.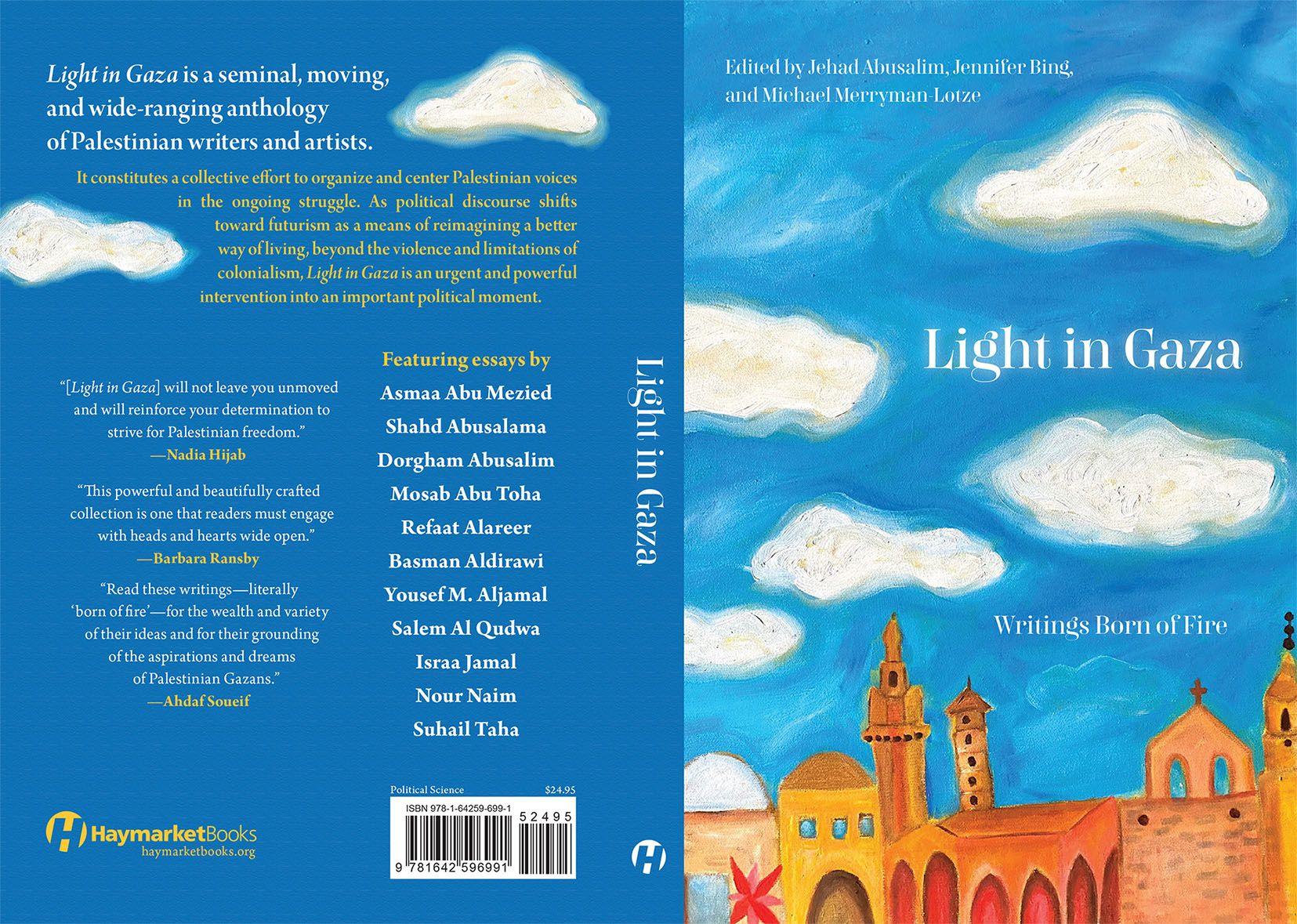 1. Learn more and lift up Palestinian voices.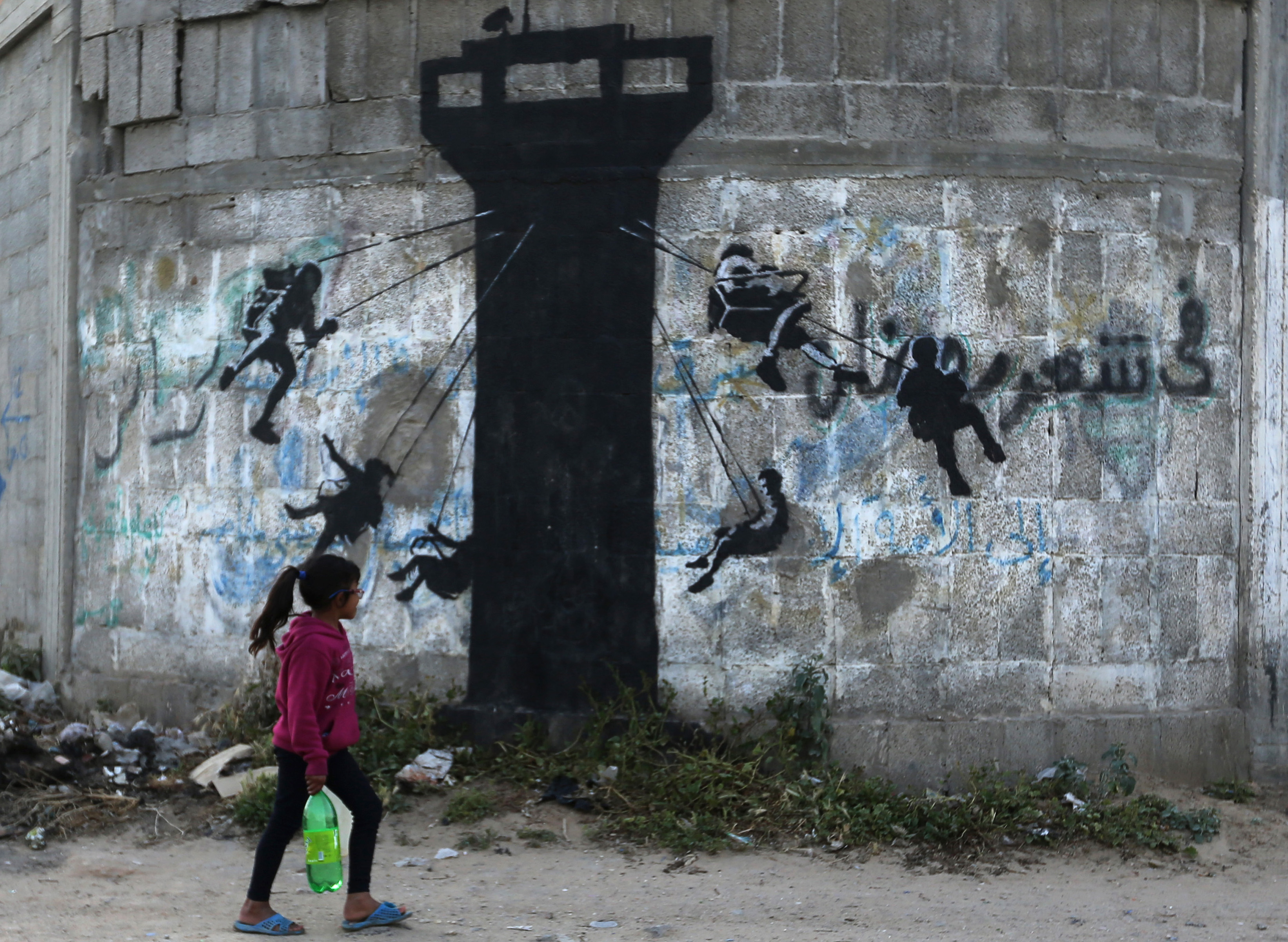 2. Take action by contacting public officials and the media.
Tell elected officials: Demand an end to the blockade: It's past time for Congress to demand an immediate, complete, and unconditional end to the Gaza blockade. The blockade has been in place for more than 15 years, with increasingly devastating impacts on the health, well-being, and livelihoods of Palestinians in Gaza. The U.S. must shift policy on Gaza and call for an end to the blockade.
Tell Congress: End military aid to Israel: Every year, Israel is guaranteed at least $3.3 billion in U.S. military financing, under a memorandum of understanding between the two countries. This funding is often supplemented with additional military aid. Israel uses this funding to buy weapons and military resources to enforce its occupation of the Palestinian territory, keep Gaza under blockade, and violate Palestinians' rights. By continuing to provide Israel with military aid at U.S. taxpayer expense—without demanding accountability for human rights violations—the United States is deeply complicit in Israel's ongoing and systematic human rights violations.
Tell media outlets what you think about their coverage of Gaza. Encourage them to challenge the narratives that ignore Palestinian rights—or give praise to coverage when they get it right.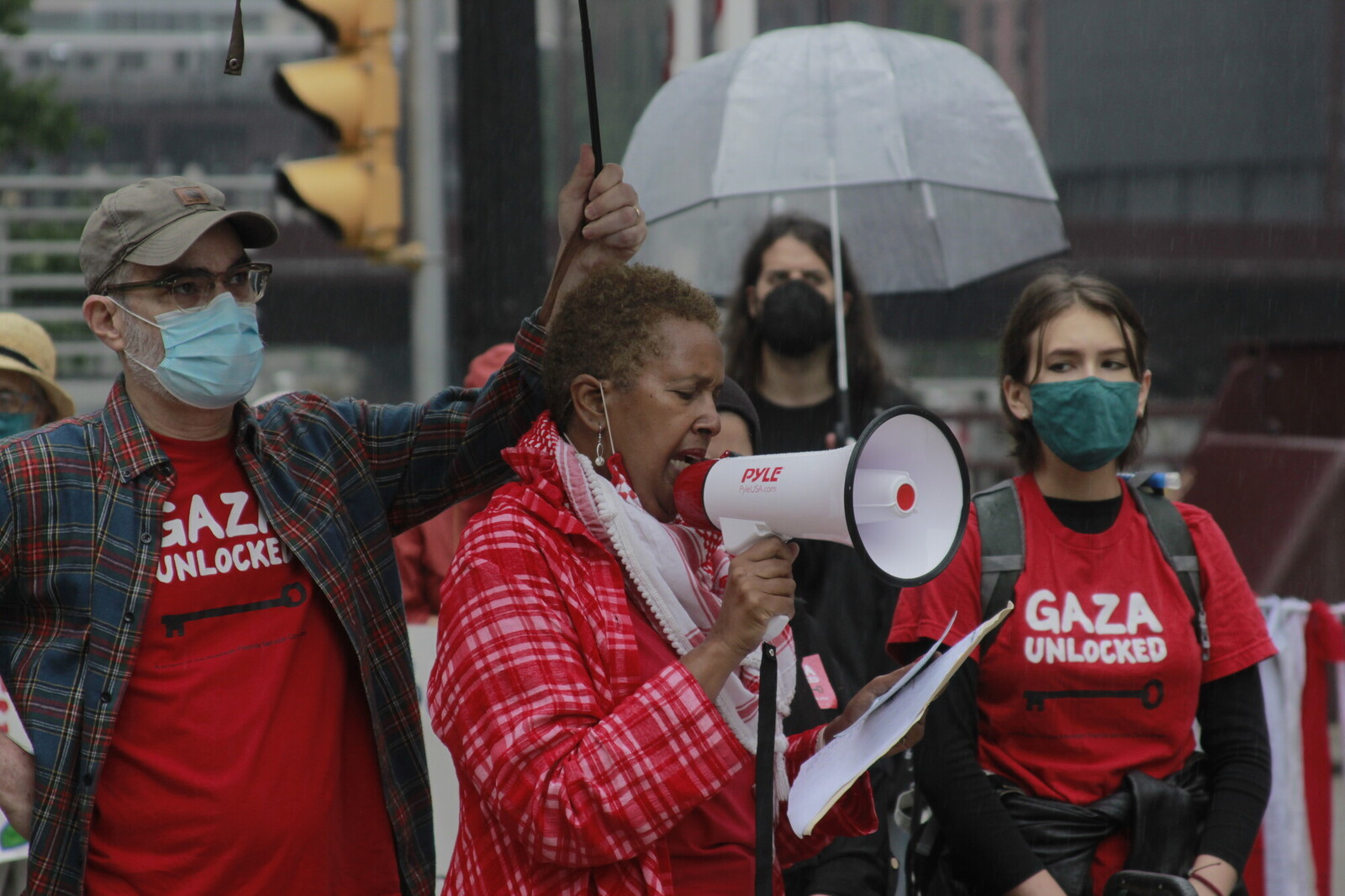 3. Hold corporations accountable for their role in violating the rights of Palestinians in Gaza.
For decades, the Palestinian people have faced Israeli occupation and systematic human rights abuses that constitute apartheid. AFSC stands in solidarity with the Palestinian people and their call for full and equal rights. We invite Quaker meetings, congregations, and other communities of conscience to join us in our new Apartheid-Free initiative to work toward an apartheid-free world.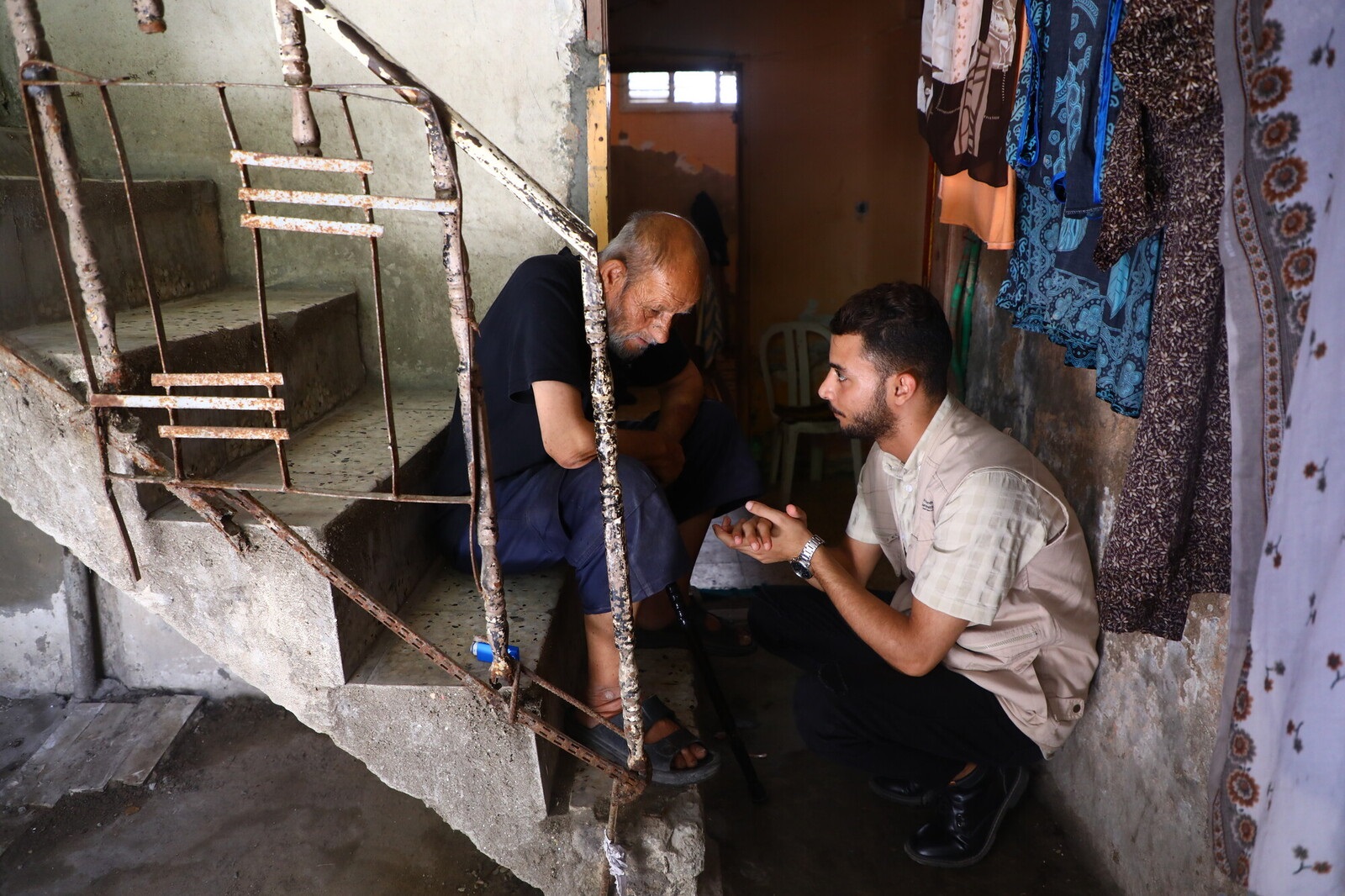 5. Make a gift.
Support AFSC's advocacy for Palestinian rights. Your donation will help fund our work with communities across the U.S. to bring about peace, justice, and human dignity for all people.
Make a donation to help Palestinian elders in Gaza meet their essential needs, to live in comfort, and with basic dignity. AFSC is supplying elders in Gaza with wheelchairs, walkers, supportive mattresses, adult diapers, and hygiene items. AFSC has a long history of providing humanitarian assistance to Palestinians in Gaza as we advocate to end the blockade. Over the past three years, we have delivered food, face masks, hygiene items, and other essentials to hundreds of elderly Palestinians.
AFSC Gaza office manager Firas Ramlawi writes, "Amidst the aftermath of the recent [May 2023] escalation, the plight of the elderly emerges as a pressing concern. They are the silent heroes, the ones who have endured and witnessed the ravages of conflict throughout their lives. Now, more than ever, they require our urgent support and care." Read more from Firas.