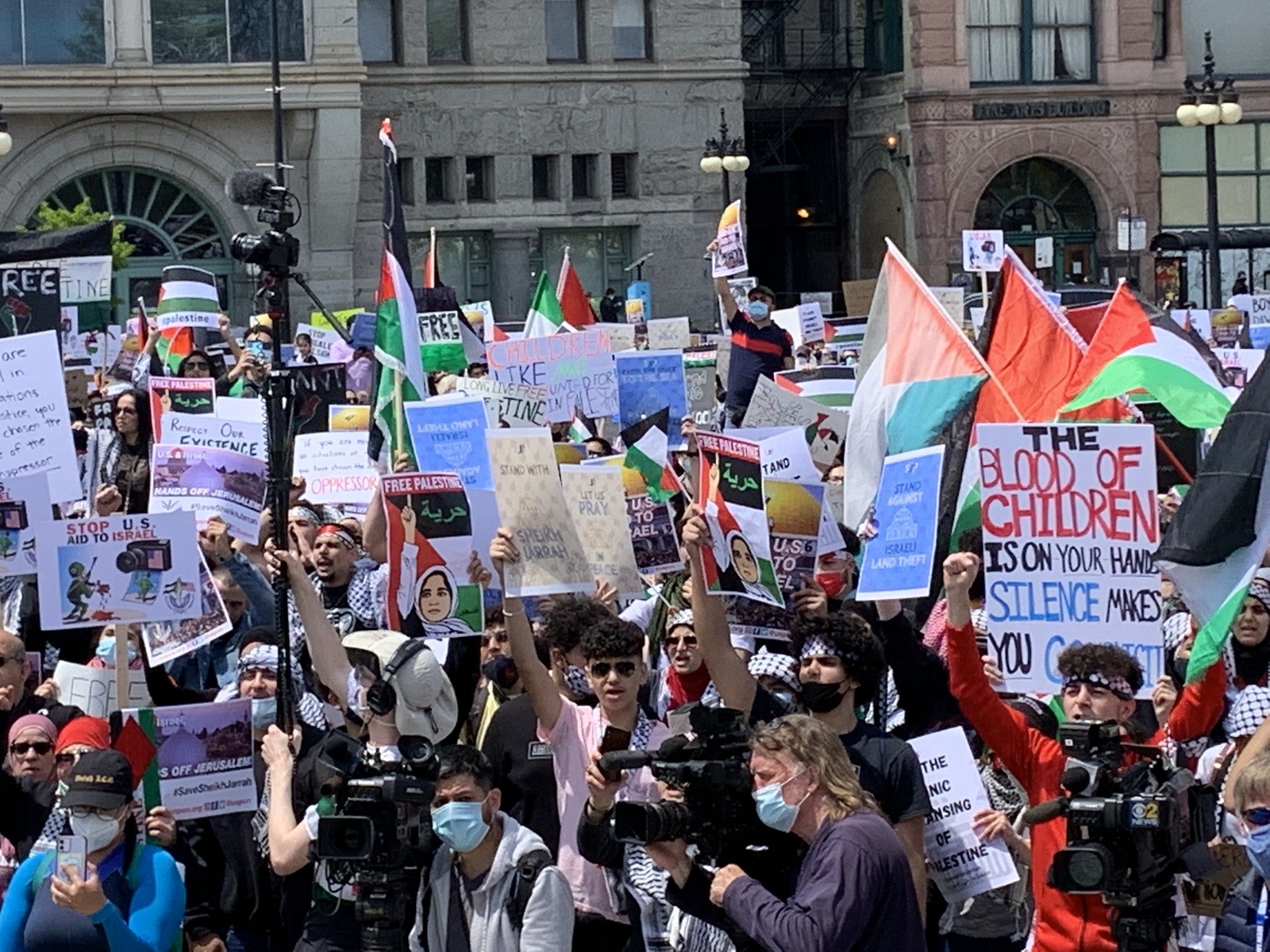 On Aug. 6, 2022, Israel launched three days of attacks on Gaza. At least 47 people—including 16 children—were killed and hundreds more wounded.
The military assault took place just over a year after Israel's last major attack on Gaza in May 2021. Over 11 days, more than 250 Palestinians were killed and thousands were forced to flee their homes. The 2021 assault caused widespread destruction of homes, businesses, and infrastructure. Efforts to rebuild were still underway when Gaza was attacked yet again this month.
"During the last war, and the wars before, we promised not to give Gaza seasonal attention anymore," said AFSC's Jehad Abusalim in an interview. "The last aggression ended, and we forgot about Gaza again."
Today, the U.S. and international community must address the longstanding injustices that have impaired prospects for all people to live in safety and peace. That includes calling for an end to the Israeli occupation and blockade of Gaza.
A growing number of people in the U.S. want elected officials to address the critical humanitarian crisis caused by years of blockade and end the collective punishment of Gaza.
Here are five ways you can join efforts to support Palestinians in Gaza today.
1. Organize in your community to show solidarity with Gaza.
Think creatively about how to express your support. That could include hanging a sign in your window at home or work, coordinating or joining a vigil or demonstration, organizing a fundraiser for relief efforts, or using social media to show your support for Palestine.
Read more from Arab American activist Rosanna Thompson who organized a solidarity vigil in Chicago last fall.
2. Take action by contacting public officials and the media.
Tell elected officials: Demand an end to the blockade: It's past time for Congress to demand an immediate, complete, and unconditional end to the Gaza blockade. The blockade has been in place for more than 15 years, with increasingly devastating impacts on the health, well-being, and livelihoods of Palestinians in Gaza. The U.S. must shift policy on Gaza and call for an end to the blockade.
Tell Congress: End military aid to Israel and support reconstruction in Gaza: Every year, Israel is guaranteed at least $3.3 billion in U.S. military financing, under a memorandum of understanding between the two countries. This funding is often supplemented with additional military aid. Israel uses this funding to buy weapons and military resources to enforce its occupation of the Palestinian territory, keep Gaza under blockade, and violate Palestinians' rights. By continuing to provide Israel with military aid at U.S. taxpayer expense—without demanding accountability for human rights violations—the United States is deeply complicit in Israel's ongoing and systematic human rights violations.
Ask your representative to support the Palestinian Children and Families Act (H.R. 2590): The U.S. government should end all military aid to Israel and ensure that our taxpayer dollars are not used to fund human rights violations.
Tell media outlets what you think about their coverage of Gaza. Encourage them to challenge the narratives that ignore Palestinian rights—or give praise to coverage when they get it right.
3. Learn more and lift up Palestinian voices.
Visit Gaza Unlocked for stories from Palestinians about life under blockade—and resources to take action.
Order a copy of "Light in Gaza: Writings Born of Fire" an anthology featuring new work by Palestinian writers who imagine the future of Gaza beyond the cruelties of occupation and apartheid. The book of essays and poetry examines what the future of Gaza could be, while reaffirming the critical role of Gaza in Palestinian identity, history, and liberation. Read more about the book edited by AFSC staff.
Check out our list of resources about Gaza—including films, recent articles, books, and websites for more information.
Lift up the voices of Palestinians from Gaza and throughout the occupied Palestinian territory. Share our Facebook interviews with people living in Gaza. And read and share these powerful essays written by Palestinian youth in Gaza for our "Life Under Blockade" booklet.
4. Hold corporations accountable for their role in violating the rights of Palestinians in Gaza.
View this list of companies that profit from the blockade and the Israeli occupation. Compiled by AFSC's Economic Activism Program, the list includes companies that supply weapons and surveillance technology to Israel. Ensure your money is not contributing to human rights violations—and call on these companies to end their complicity in apartheid and war crimes.
Visit Investigate to learn more about companies involved in the occupation, and how you can join efforts to divest or boycott them.
5. Make a gift.
Support AFSC's advocacy for Palestinian rights. Your donation will help fund our work with communities across the U.S. to bring about peace, justice, and human dignity for all people.