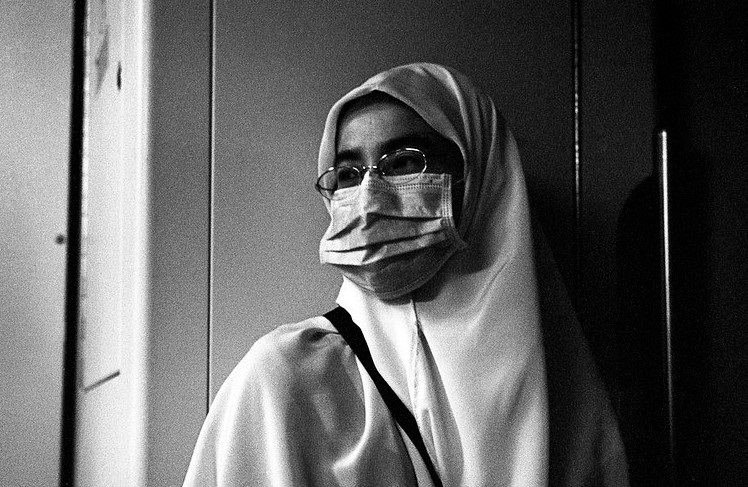 For the Muslim community, this Ramadan will especially challenge our bodies and our spirits as we continue to face a pandemic that requires us to physically separate ourselves from others.
Many Muslims continue to face Islamophobia—through policies (including the expanded version of the Muslim ban) and in their everyday lives. And President Trump continues to perpetuate anti-Muslim racism through his rhetoric, recently claiming that Muslims and mosques receive preferential treatment in the U.S. and stating that Muslims will not abide by social distancing guidelines during Ramadan.
It's critical today that we all do what we can ensure safety for Muslims and all people by standing against hate and honoring the value, humanity, identities, and backgrounds of all members of our communities.
All of us deserve to feel safe from hatred and to live and pray in peace. And Ramadan is a happy and spiritual holiday. So here are four tips to support Muslim family and friends this Ramadan, brought to you by your local immigrant Muslim woman.
1. Be considerate of sunset time, and those who may be fasting.
During the month of Ramadan, many Muslims fast every day from dawn until sunset. At sundown, Muslims may break their fast and often enjoy doing so in the company of their community.
Be considerate when setting online meeting times at work and know that if you will be meeting while sun is setting, your Muslim colleagues will need some space to break their fast.
If you are an educator, your students may be fasting during school or class time, and your support might be welcome. If you are in a state where schools are still open, consider offering your classroom during lunchtime to give students an alternative to the cafeteria. You could also offer early pre-dawn exam times, whether in person or online. Think about and discuss ways you can support fasting students during Ramadan.
Being mindful and accommodating of people's needs during Ramadan is the considerate thing to do.
2. Offer your tech expertise.
During Ramadan, Muslims are usually out late every night for congregational prayers at the masjid (mosque) lasting up until midnight. This year, Ramadan spiritual programming will take place online. Unfortunately, many mosques, including mine, have had hackers disrupt online programs with racist hate speech. If you have the expertise to lend network security services or advice on avoiding hacking, offer them to your Muslim neighbors. It will be very appreciated.
3. Share from your pantry.
Many grocery stores are out of foods such as lentils and rice that are staples in Muslim households, especially for pre-fast meals. If you are able to, share with your Muslim neighbors and friends while employing food safety practices, social distancing, and other precautions.
4. Center and support Muslim-led responses to COVID-19.
Support Muslim-led initiatives that are working to address injustices that the pandemic has exacerbated.
In the U.S. criminal legal system, for instance, Black people are twice as likely as white people to be imprisoned while awaiting trial, and Muslims in pretrial incarceration face an increased risk of victimization, surveillance, and denial of religious freedom in the prison system. The Believers Bail Out project is one community-led effort working to change that by bailing out Muslims from jail and immigrant detention.
You can also urge Congress to take action to prevent a COVID-19 crisis in Gaza by taking steps to end the Israeli imposed blockade on Gaza. Take action here.
Being an ally means recognizing that showing up for and supporting Muslim friends, family, and neighbors is an ongoing, holistic process and a commitment. Systems of oppression like anti-Muslim racism affect almost every facet of our lives like our health, education, housing, jobs, and moving through our communities.
To be an ally this Ramadan, I hope you will engage in these tips and listen to the Muslim people in your life. And please feel free to wish us "Ramadan Mubarak" or "Ramadan Kareem" or simply "Happy Ramadan" when you see us!