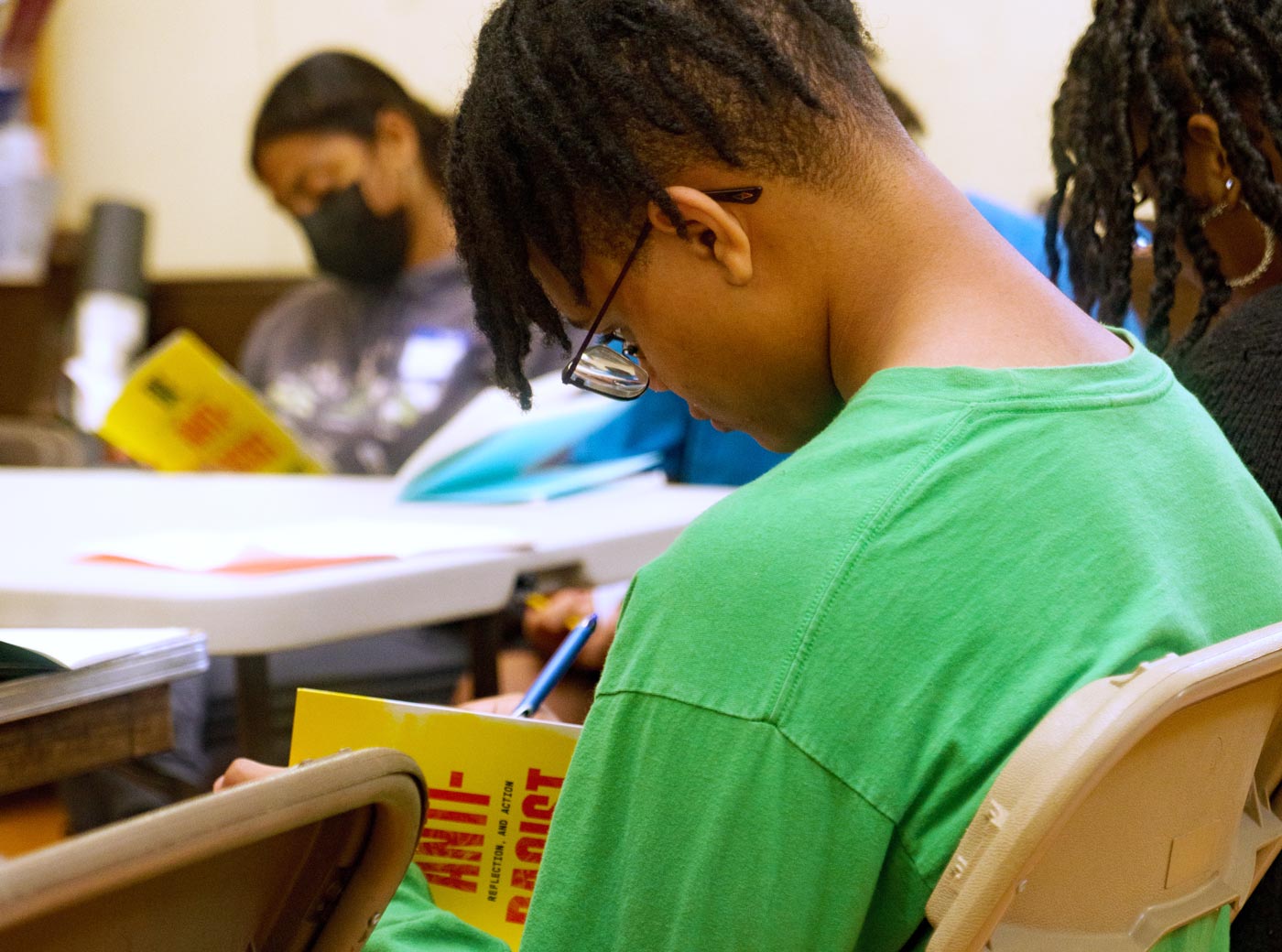 The St. Louis Peacebuilding Program partners with young people to empower them to create change at the institutional and systemic level. 
Our program addresses the school-to-prison pipeline by helping youth identify and organize against policies that fuel it. We must understand that many of the problems facing youth of color in St. Louis are rooted in racist systems.
Our program seeks to undo the racism embedded in these systems and institutions. We understand that there can be no lasting peace in St. Louis until there is racial justice. We build peace through racial justice in two ways: within and without.
We partner with schools to support their transformation into institutions that heal and do support all students. We educate around implicit bias, change curriculums, and support students to help schools become environments where all students thrive.
We help students advocate for change in their school. While some changes can happen from within, we understand that often there needs to be a push from the outside to make things happen. To this end, we support anti-racist youth organizing through Youth Undoing Institutional Racism (YUIR).
YUIR is a space for youth from across the St. Louis area to come together outside of school and organize for systemic change. It is a space for education, healing, and anti-racist organizing. As these efforts grow, participants will implement campaigns to challenge racism nonviolently.