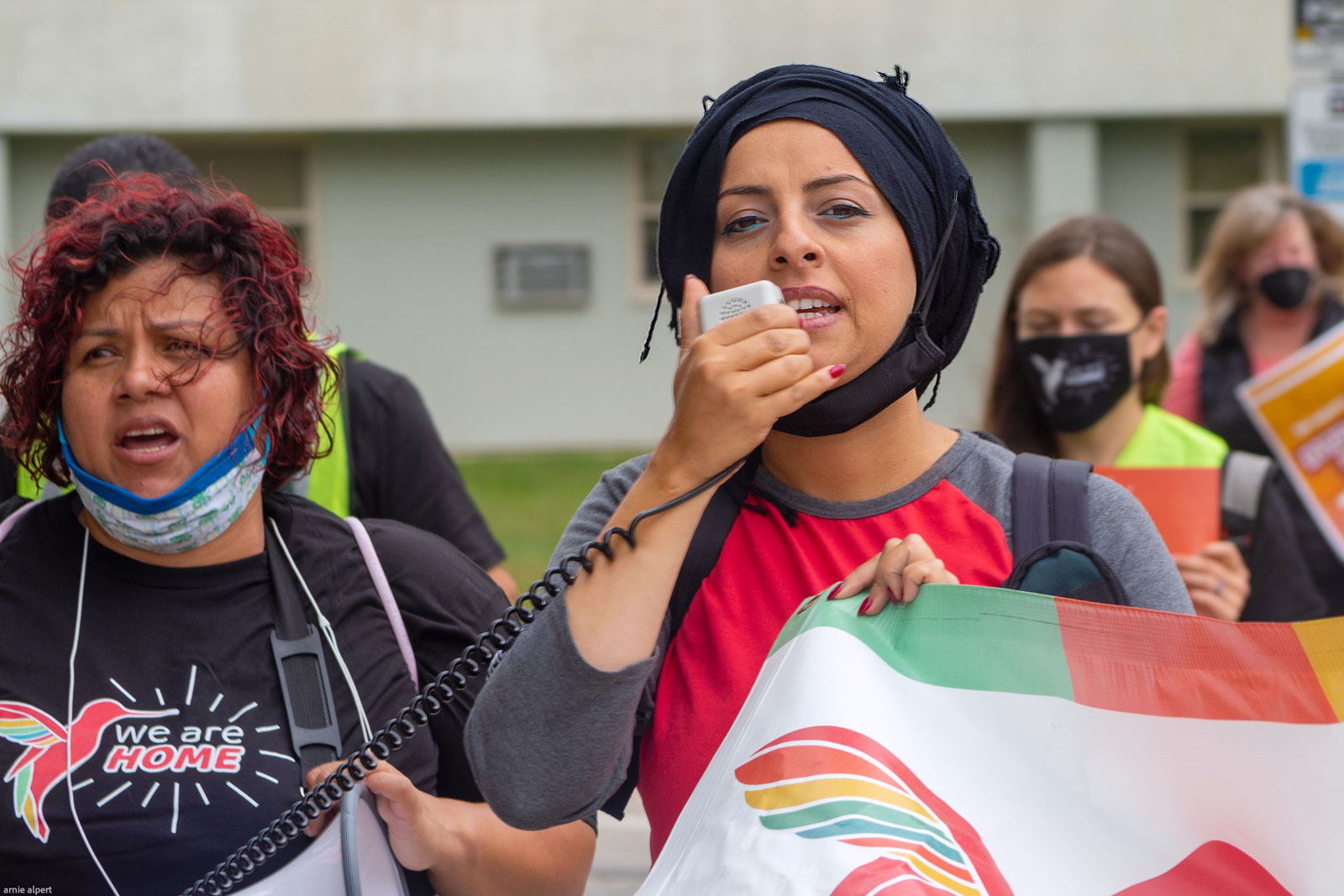 AFSC's New Hampshire Program works to nourish a growing movement of people calling for social, racial, and economic justice.
The State of New Hampshire has a well-deserved reputation as the most politically conservative in the northeast. The state's political culture has too often been blind to racial and economic inequality and to poverty, both urban and rural.
Progressive change is possible. We have long recognized that significant change will not come without stronger movements for justice. To this end, we work with individuals, partner groups and coalitions to address the causes and effects of injustice in the state.
We place a special emphasis on promoting economic justice and the rights and well-being of immigrants, workers and prisoners. We aim to strengthen the safety net for low-income people and end systems of state violence. We help to develop new leaders and community-led initiatives for social change.
We engage in a variety of coordinated strategies. These strategies include grassroots engagement, coalition development, policy analysis, and educational workshops.
A decade from now, New Hampshire residents will be able to look back with pride on the changes that have occurred. and will credit the AFSC's New Hampshire Program as one of the reasons why the state has begun the better reflect the values of equality, inclusion, and social justice.