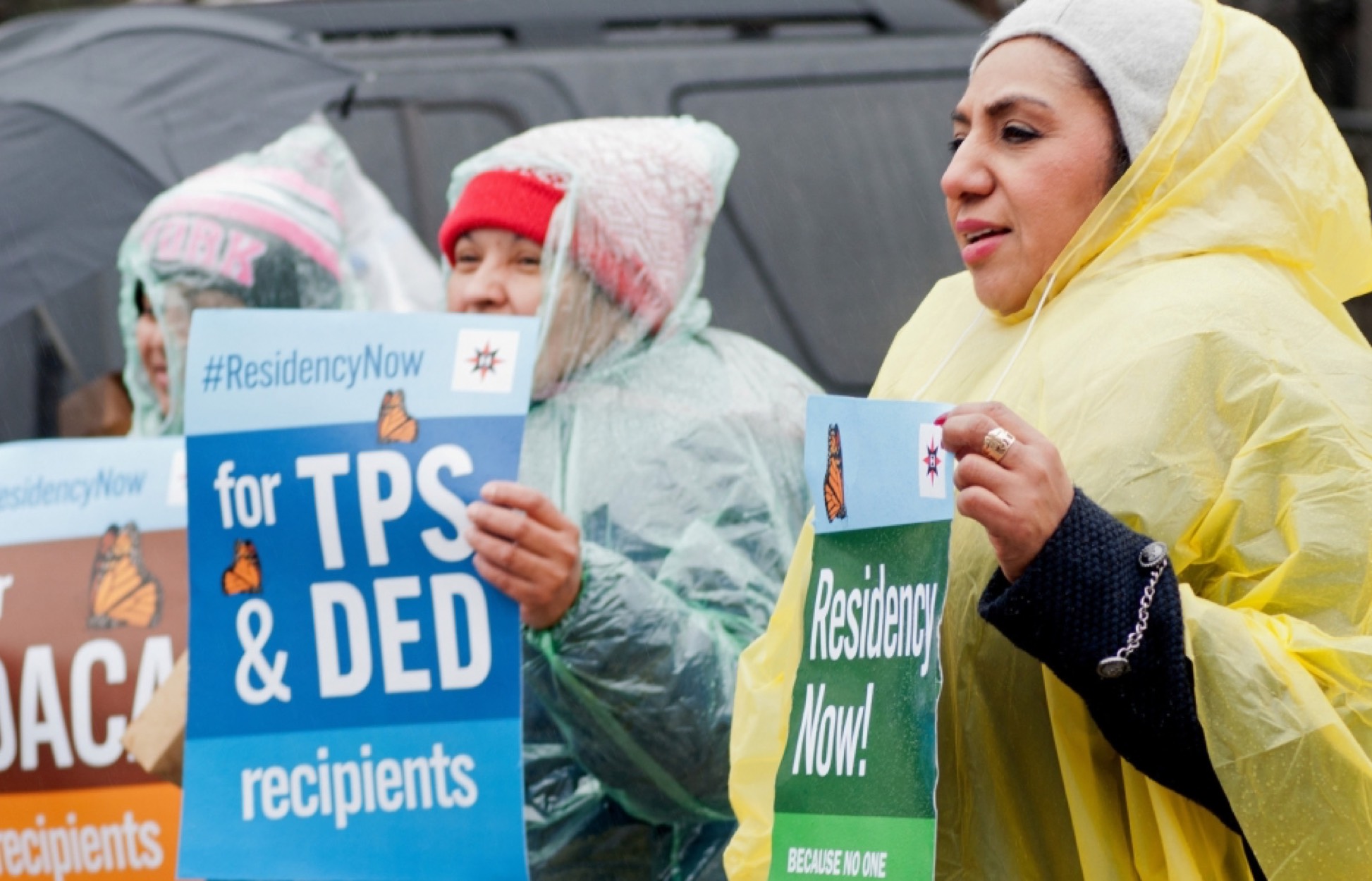 WASHINGTON, DC (September 21, 2023) Today the Biden Administration announced it would extend and redesignate Temporary Protected Status (TPS) for Venezuelans for 18 months. TPS is a provision under which the government grants protection from deportation to people from certain countries afflicted by natural disasters, war, or other dangerous conditions. The American Friends Service Committee (AFSC) – a Quaker organization that has worked for immigrant and refugee rights for over 100 years – commends this extension, which will provide temporary relief for approximately 242,700 people under Venezuela's existing TPS designation. There are an additional approximately 472,000 nationals of Venezuela who may be eligible under the redesignation of Venezuela. But we also express our hope that the administration offers this same opportunity for citizens of other countries that are experiencing similar conditions.
"While this measure is the right and responsible thing to do as it enables Venezuelans to obtain work permits, we urge the administration to extend the same benefit to Nicaragua, Honduras and El Salvador and other countries that meet the exact requirements of Venezuelans," said Maria Bilbao, Campaign Coordinator for AFSC's Miami office and South Region. "The Biden administration has not yet fulfilled its promise of fair and humane immigration policies, but it can still fulfill its commitment to keeping families safe by redesignating TPS."
AFSC supports a more comprehensive approach to ensuring that there is a path to permanent status in the U.S. The granting of temporary status, as the name suggests, is a temporary solution that is limited to only certain groups. It does not address the more significant need to ensure that all immigrants in the US have access to legal status, the ability to work without fear of exploitation, and to live without fear of deportation.
We commend this decision of the Biden administration but urge it to extend the same to other countries that meet the requirements it has outlined. It also needs to eliminate barriers to earning a living caused by work permit requirements and the administration also needs to provide a clear path to citizenship.
###
The American Friends Service Committee (AFSC) promotes a world free of violence, inequality, and oppression. Guided by the Quaker belief in the divine light within each person, we nurture the seeds of change and the respect for human life to fundamentally transform our societies and institutions. We work with people and partners worldwide, of all faiths and backgrounds, to meet urgent community needs, challenge injustice, and build peace.