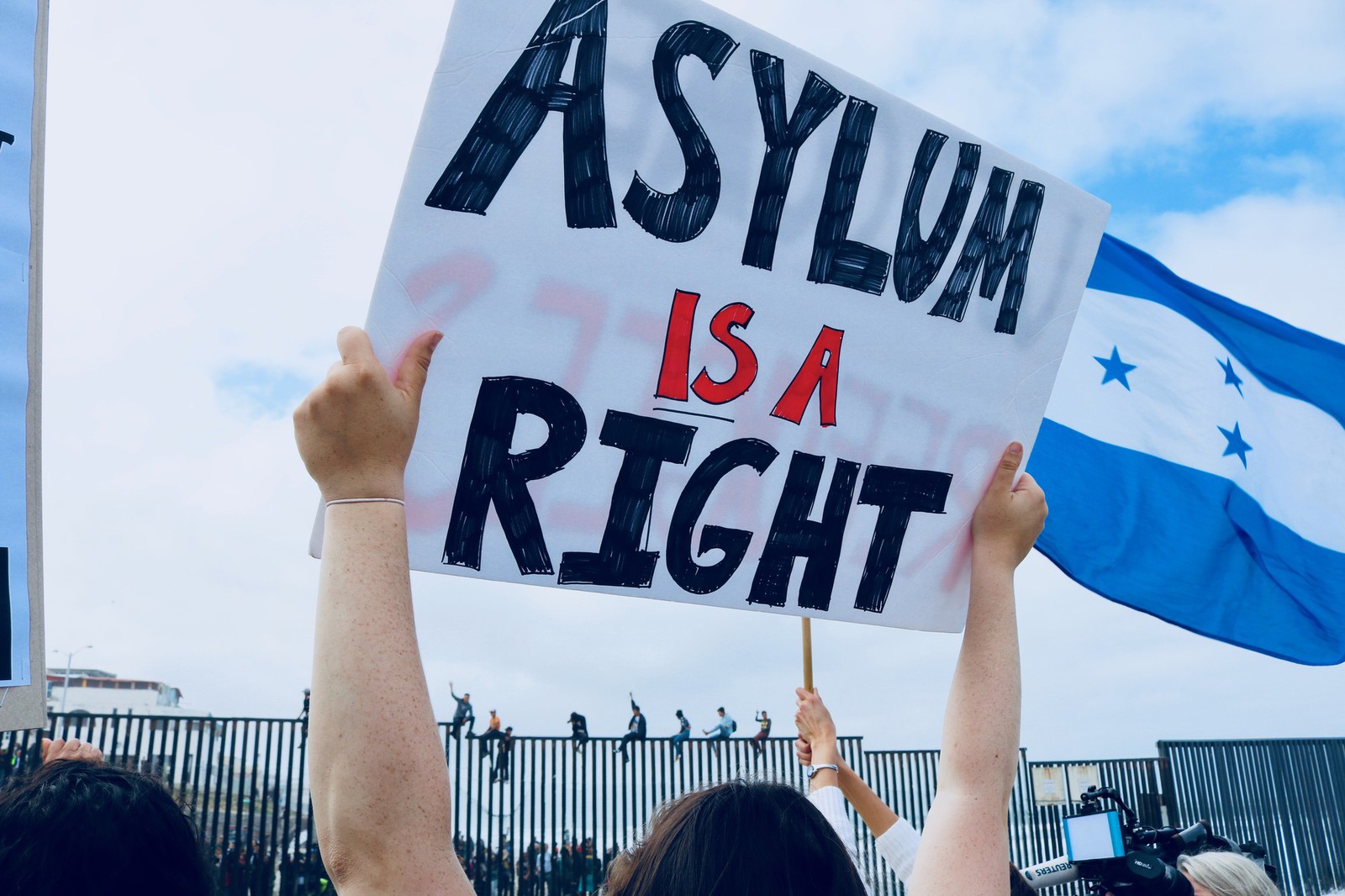 SAN DIEGO, WASHINGTON, DC, NEW YORK (September 17, 2020) A new brief – issued shortly before a whistleblower revealed the use of forced hysterectomies in a private detention facility in Georgia – documents an alarming pattern of human rights violations against pregnant and postpartum immigrants and asylum seekers. According to the brief, authored by the Center for Reproductive Rights, the American Friends Service Committee, Human Rights First, and the Women's Refugee Commission, these long-standing abuses have accelerated during the COVID-19 pandemic. While in the custody of Immigration and Customs Enforcement (ICE) and Customs and Border Protection (CBP), pregnant people have experienced harrowing mistreatment, including denial of medical care while in labor and forcible expulsion to unsafe locations in Mexico days after giving birth. Read the full brief here. 
"ICE and CBP have shown time and again that they are incapable of respecting human rights, including the rights of pregnant people," said Pedro Rios, director of the American Friends Service Committee's U.S.-Mexico Border Program. "The U.S. cannot continue to inflict such harm and trauma on vulnerable people.  This is a public health and reproductive rights issue. From denying access to medical care to forced sterilization and deportation, these agencies are exerting coercive control over people's bodies and lives."
The report utilized numerous complaints filed by immigrant rights organizations and recent news articles to document incidents of mistreatment and abuse of pregnant asylum seekers and immigrants both before and during the pandemic. 
"Safeguarding the health, safety, and rights of marginalized populations, including pregnant people, should be central to our pandemic response," said Monique Baumont, Research and Policy Analyst with the Center for Reproductive Rights.  "Yet, evidence indicates that the current administration has exploited the pandemic to further dehumanize and violate the rights of pregnant immigrants and asylum seekers, with devastating impacts."
Since March 2020, the Department of Homeland Security (DHS) has used a Centers for Disease Control and Prevention (CDC) order to block and expel more than 109,000 migrants and people seeking asylum, including unaccompanied children and pregnant women.
"The bottom line is that U.S. immigration detention policies violate human rights standards," said Becky Gendelman, a refugee protection attorney at Human Rights First. "People die and suffer lasting harms in detention. Instead of mass detention, the United States should be using more humane and cost-effective community-based case management to oversee cases of people in removal proceedings." 
The brief details disturbing accounts of mistreatment of pregnant people at the hands of ICE and CBP during COVID-19 including:
A Guatemalan asylum seeker who was forced to give birth at a border patrol station in her pants while leaning against a garbage can, despite her repeated requests for medical attention. She was sent to a hospital only after giving birth, and was returned to the border patrol station with her newborn two days later.
A pregnant Honduran asylum seeker and her two daughters, who were expelled to Mexico while the woman was having contractions and asking for medical attention.
A pregnant doctor from Cuba who miscarried while in CBP custody and was returned to Mexico with her husband, where she struggled to pay rent and afford medical care. 
Coupled with the recent report of nonconsensual hysterectomies, this pattern of abuses in ICE and CBP custody brings to mind the U.S. government's long history of forced sterilization and reproductive coercion. As many as 70,000 people were sterilized in the U.S. in the 20th century -- mostly people of color, immigrants, people with disabilities, and LGBTQI people. 
The brief makes a series of recommendations, including that the CDC immediately withdraw its March 20 order and that the Department of Homeland Security restore orderly processing and parole of people seeking asylum; and that ICE cease the detention of all migrants during the COVID-19 pandemic and prohibit the detention of pregnant and postpartum migrants.
"For years, detained people and their advocates have shared with WRC stories of egregious human rights abuses and medical negligence, including pregnant people whose detention has left them with inadequate care or who experience miscarriage," said Katharina Obser, Senior Policy Advisor at the Women's Refugee Commission. "The horrific reports of hysterectomies brought forward by a nurse and detained women at ICDC sound the alarm even further that the ICE detention system is beyond repair. ICE should immediately use its discretion to release pregnant and other people in its custody, and those responsible for these heinous acts must be held to account."
###
The American Friends Service Committee is a Quaker organization that includes people of various faiths who are committed to social justice, peace and humanitarian service. Its work is based on the belief in the worth of every person and faith in the power of love to overcome violence and injustice
Women's Refugee Commission works to improve the lives and protect the rights of women, children, and youth displaced by conflict and crisis by researching their needs, identifying solutions, and advocating for programs and policies to strengthen their resilience and drive change in humanitarian practice.