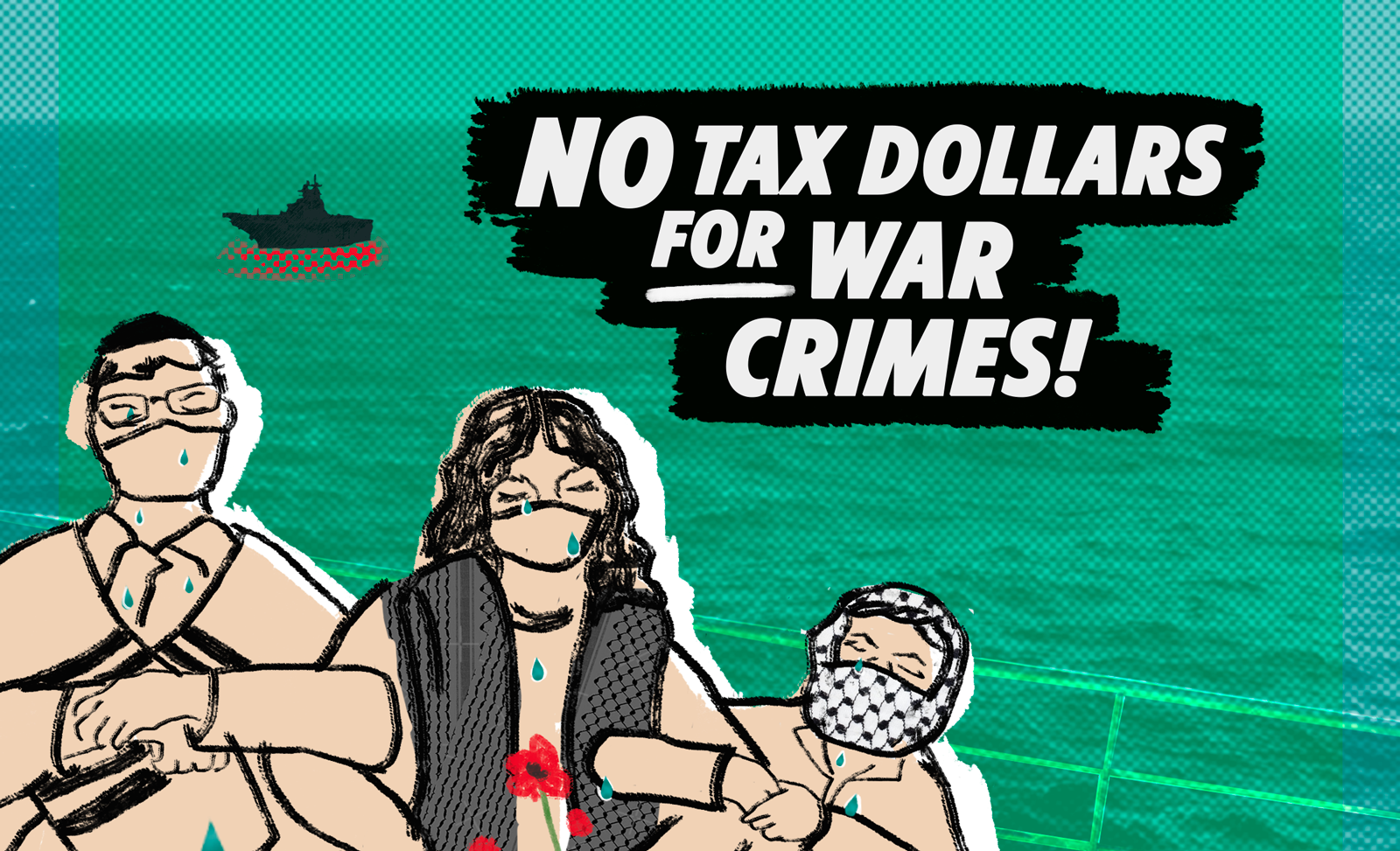 November 13 is national "No Tax Dollars for War Crimes" day of action
PHILADELPHIA (November 10, 2024) - On Nov. 13, people and community groups across the country will stage protests in front of the district offices for their congresspeople, demanding that they support a ceasefire in Gaza and stop voting to fund weapons for Israel. These actions come after more than 11,000 people in Gaza have been killed and more than 1.6 million displaced by Israeli attacks. The day of action is organized by the American Friends Service Committee (AFSC), a Quaker organization that has worked in Gaza since 1949. More information and action locations can be found at http://afsc.org/Nov13
"The U.S. government is deeply complicit in the deaths of thousands of Palestinian children and families," said Joyce Ajlouny, General Secretary for AFSC. "Our tax dollars are buying the bombs dropping on their loved ones and the tanks that are destroying their cities. As a Quaker and a Palestinian I know that this violence will never bring peace. We need an immediate ceasefire, an end to military funding from the U.S., and a political process that will end the apartheid system and bring true peace and justice for both Israelis and Palestinians."
Protesters plan to build memorials to the dead – and those who will die if action is not taken – outside the offices of their congresspeople. They will be bringing flowers, teddy bears, candles, photos, notes, and other symbols of mourning and remembrance.
"We traditionally build memorials to mark the location of a death," said Jennifer Bing, Director of AFSC's Palestine Activism Program. "While the bodies of the victims may lie across an ocean, we know that this scale of devastation is only possible because of financial, political, and military support from the United States. We need our members of Congress to listen to their constituents and their conscience and say no to any additional military funding for Israel.
Events are taking place in New York, Philadelphia, Fort Lauderdale, Fl., Hauppauge, N.Y., Springfield, Ma., Indianapolis, In., Newark, N.J., Atlanta, Ga., Des Moines, Iowa, Portland, Or., Batesville, Mis., Redmond, Wa., Salem, Ma., Arlington, Va., Phoenix, AZ, Providence, R.I., Santa Cruz, Ca., Longmont, Co., and elsewhere.
# # #
The American Friends Service Committee is a Quaker organization that includes people of various faiths who are committed to social justice, peace and humanitarian service. Its work is based on the belief in the worth of every person and faith in the power of love to overcome violence and injustice.