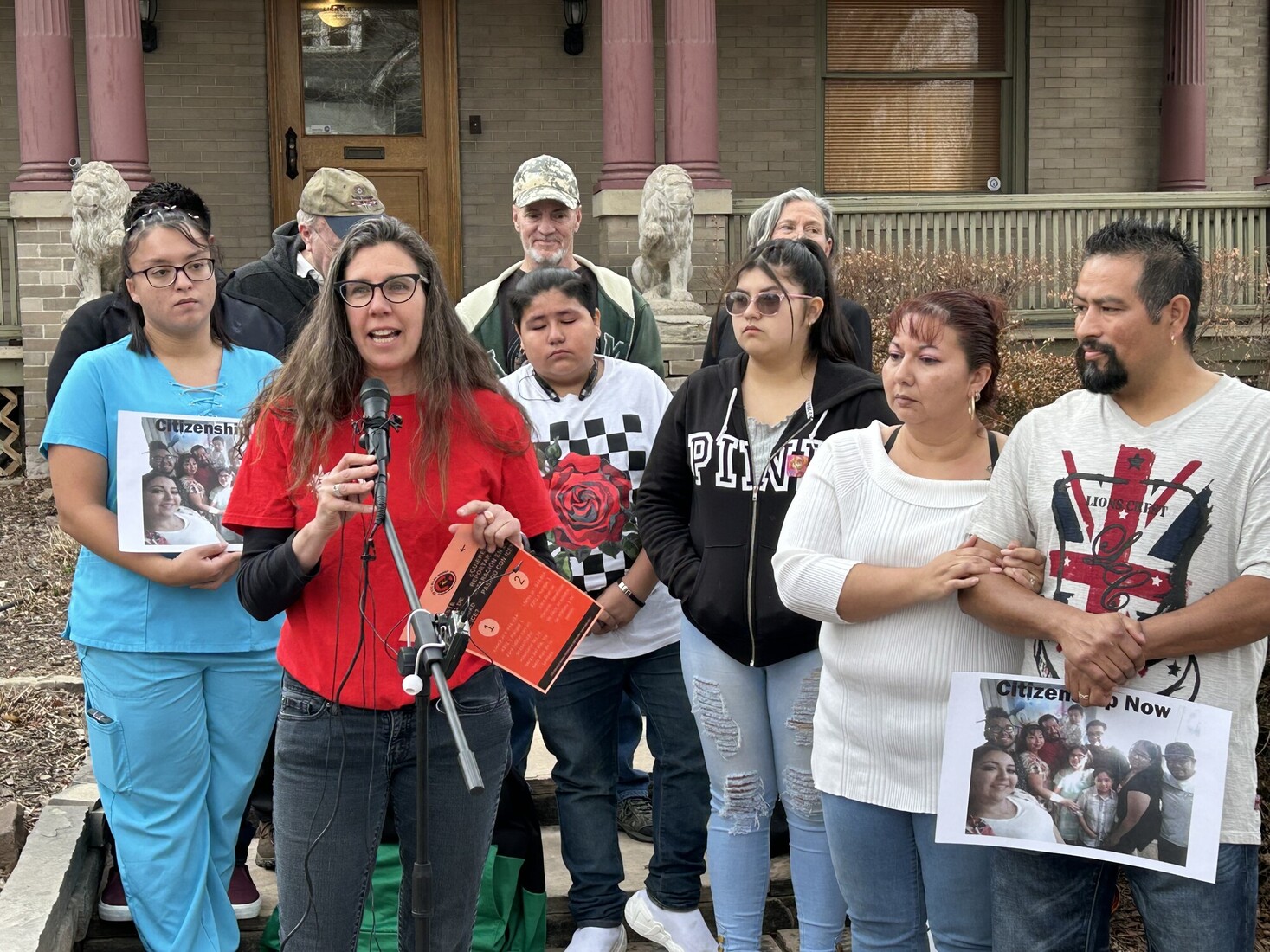 DENVER, CO (March 9, 2023) — The Zaldivar family has been in an epic sixteen-year struggle to stay together. On March 10 at 3:30 PM, Jorge Rafael Zaldivar Mendieta will announce his latest and final victory. A Colorado resident for 24 years, Jorge has fought to remain with his family for the last 16 years and he will finally be able to do it.

What: Press conference and rally - Zaldivar family to announce victory in Jorge Rafael Zaldivar Mendieta case
Who: Jorge and Christina Zaldivar and their family accompanied by the American Friends Service Committee, Lichter Immigration, and community members
When: Friday, March 10, 3:30pm (MST)
Where: Lichter Immigration 1601 Vine St, Denver, CO 80206

"I am so grateful to our community for their support and to my family, especially my wife who has worked so hard and never given up," said Jorge Zaldivar, "Today we will celebrate a new future, I am home to stay with my family where I belong. I want to announce our latest victory with my family and community who have stood by me all these years. I want to thank American Friends Service Committee, the Colorado Immigrant Rights Coalition and Lichter Immigration for their support."

Jorge and Christina, a US citizen, have been married for 17 years, raising a beautiful family of 5: Josefyna (27), Yolanda (24), Dyego (18), Aanahny (14), and Francysco (12). The legal arguments in his immigration case had gone on so long, two of his children, Aanahny and Francysco, have lived with the uncertainty their entire lives.

"Today is a victory for us all, as our country desperately needs to move forward to fix this unjustly broken immigration system," said Christina Zaldivar, Jorge's wife. "Too many families have suffered the trauma of unwarranted forced family separations. Our traumatized children are the future of this country. What will it look like? Either we will have a country full of citizens that despise the country that caused their suffering, or we can try to undo the damage. We repair this damage and create a positive future by reunifying families, closing GEO, stop funding ICE and get back to the fundamentals of investing in our communities. This is central for the future of all of us."

The U.S. immigration system failed the Zaldivar family for almost two decades by trapping them in a well-funded byzantine, dehumanizing system. This case is a prime example of why Congress must immediately enact changes to U.S. immigration laws – changes that recognize the human dignity of our loved ones and neighbors with clear inclusive pathways to citizenship.

"Congress must act today to pass the Registry Bill and New Way Forward. Christina and Jorge's bravery, the support from community and Lichter Immigrations led to this moment that the Zaldivars want to share with the community," said Gabriela Flora, Program Director for the American Friends Service Committee in Colorado.
There will be interviews available after the press conference. You can read more about Jorge and his journey here.

# # #

The American Friends Service Committee (AFSC) promotes a world free of violence, inequality, and oppression. Guided by the Quaker belief in the divine light within each person, we nurture the seeds of change and the respect for human life to fundamentally transform our societies and institutions. We work with people and partners worldwide, of all faiths and backgrounds, to meet urgent community needs, challenge injustice, and build peace.