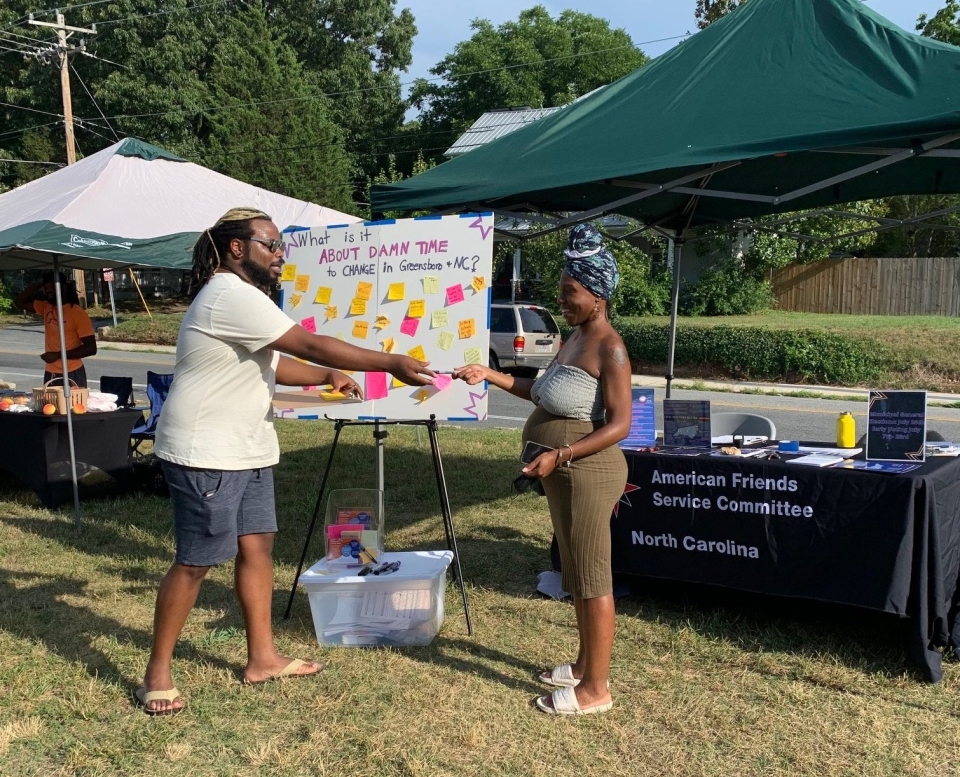 Support for Hiatt St. families
The NC Immigrant Rights program (NCIR) has been aiding the work of Siembra NC in the efforts to help families affected by the sale of Jamison Mobile Home Park in Greensboro. Together we were able to raise nearly $26,000 in funds to help the remaining nine families with their relocation efforts, and because of our work organizing in the neighborhood around the trailer park and supported them in talks with the city, there is now a Mass Displacement Fund offered by the City of Greensboro.
Voter registration
During June and July, NCIR increased its voter registration and education efforts all over Guilford County—tabling at community events, in parks, and even at a barbers' college, so barbers are ready to talk to their clients about voter registration! When we come together across race and immigration status to exercise our rights to vote, we get to steer our state towards the futures we want to see for all our communities.
Safe Streets in Ole Ashboro
NCIR has partnered with Guilford for All and Carolina Federation to support base building efforts in the Greensboro community of Ole Asheboro. Over the last year we've worked to educate neighbors on the power of collective action and organizing, and recently neighbor leaders have put those teachings into practice by launching the Safe Streets campaign—a neighborhood initiative to get the City of Greensboro to put more resources into the community to make a safe place where residents can thrive. In the first phase of this campaign, neighbor leaders recently met with their city council representatives and got them to meet their demands, getting the city to send out dump trucks and equipment to help in a neighborhood-wide clean-up day, and are working with them to continue to clear the remaining dumped material.