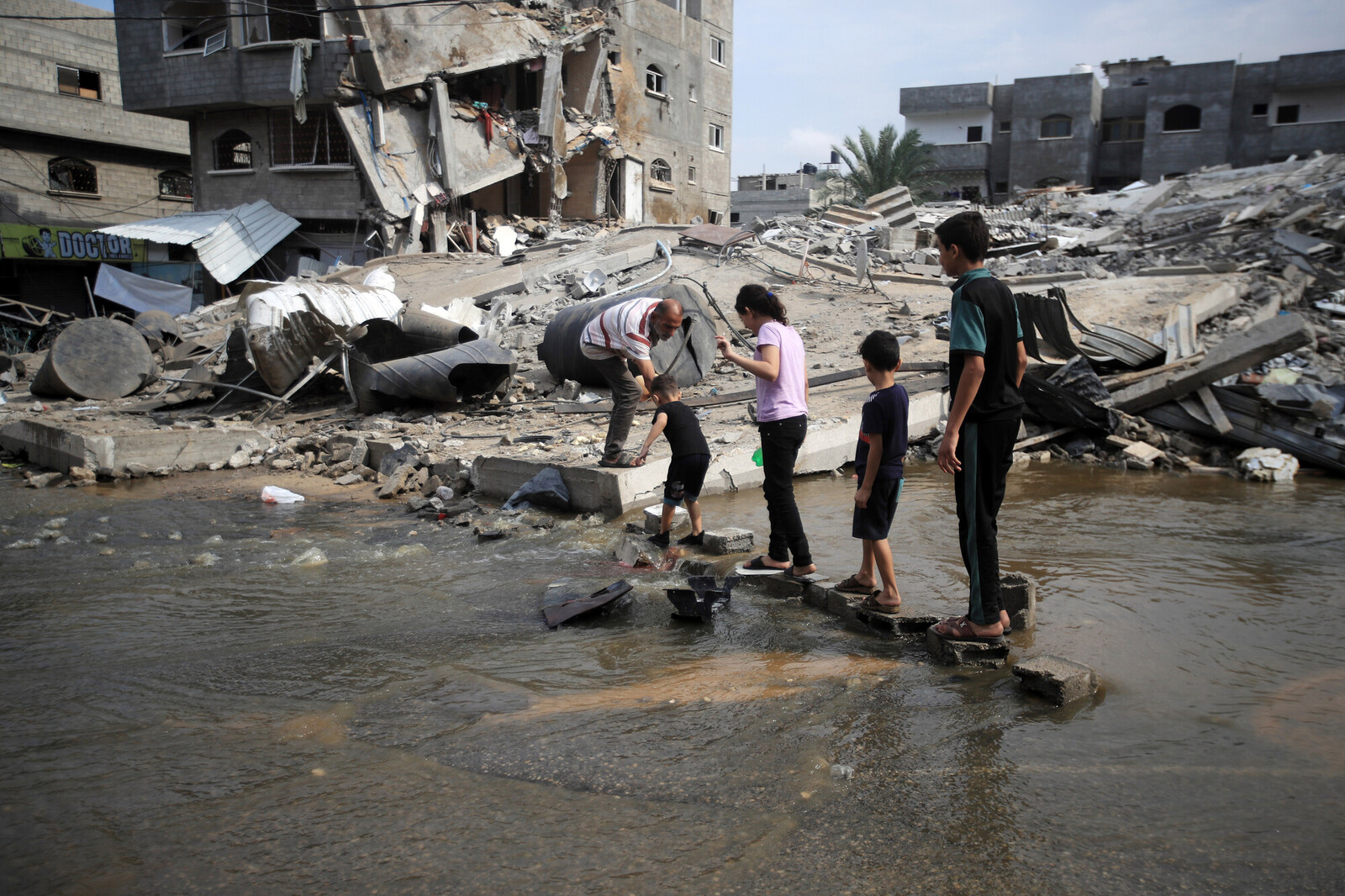 Israeli bombing in Gaza today destroyed the last remaining telecommunications links between Gaza and the outside world. We have lost all contact with AFSC staff and partners in Gaza. An immediate ceasefire is needed to bring this catastrophe to an end.
The Palestinian Red Crescent Society is also reporting that they have lost all contact with their Gaza headquarters. This lack of contact comes in the midst of a devastating and entirely avoidable humanitarian catastrophe. Most medical clinics in Gaza have already been shuttered because of a lack of fuel and electricity. The few remaining hospitals in Gaza will run out of remaining fuel supplies within the next 48 hours if they do not receive aid. People are going hungry and do not have access to enough water. The extent of the current emergency in Gaza cannot be overstated.
More than 7,300 Palestinians in Gaza have been killed during the last three weeks, over 40% of them children. Over half of the Palestinian population has been displaced from their homes as a result of bombing, and over 40% of homes in Gaza have been damaged or destroyed.
This must end. We again call for an immediate ceasefire and full humanitarian access to address the crisis and immense need in Gaza.