Dear Friend,
The month of January was a challenging time for Palestinians, marked by violence, loss, and increased aggression from the Israeli occupation. Despite this, Palestinians and their supporters remain steadfast in their quest for freedom, justice, and dignity.
Many families are still grieving, and others are healing from the physical and psychological harm caused by Israel's attacks. Many also have loved ones who are imprisoned in Israel, waiting for their release.
Palestinians are closely watching the actions and policies of Israel's new government, led by Benjamin Netanyahu and his far-right coalition, which promises more colonization and assaults on Palestinian rights. The first month of this government's rule has already brought destruction and threats of local and regional escalation.
AFSC's Palestine Activism program is working to hold Israel accountable and fight for justice. In this blog post, Mike Merryman-Lotze and Jehad Abusalim provide updates and analysis on the escalation of violence by Israel's new right-wing government against Palestinians. They argue that the United States must take action to counteract Israeli apartheid and the imminent danger faced by the Palestinian people.
On Tuesday, February 21, at 11 am CT/noon ET, we will continue our monthly "Light in Gaza" webinar series with a discussion between Palestinian poets Basman al-Dirawi and Tariq Luthun. The webinar will explore the impact of the occupation and blockade on poetry, culture, and life in Gaza. Click here to register.
For updates on our work of the Gaza Unlocked campaign, please follow us on Twitter.

In January, AFSC's Education and Policy Coordinator Jehad Abusalim spoke to Al Jazeera about US Secretary of State Antony Blinken's visit to the Middle East. Abusalim emphasized that without cutting US military aid to Israel, accountability will be difficult to achieve.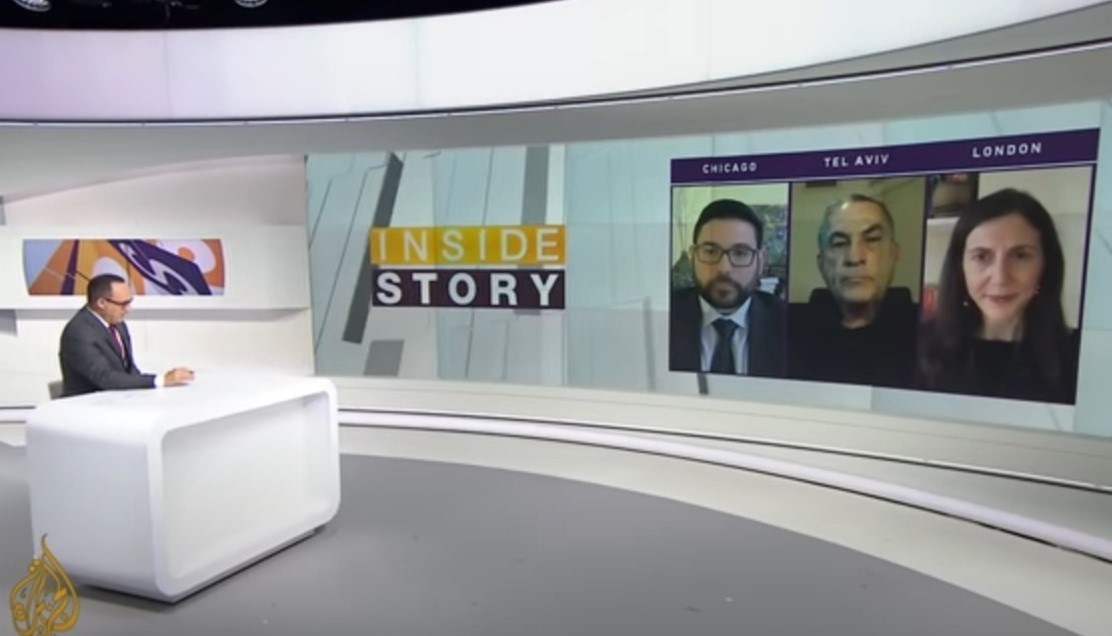 Click to watch the full interview.

Abusalim also wrote this article for Novara Media, warning of the imminent collapse of the West Bank if Israel continues its aggression and colonization.
If you missed the January No Way to Treat a Child webinar, you can watch it now. Defense for Children International - Palestine introduced their forthcoming report, "Arbitrary by Default," which argues that the Israeli military's treatment of Palestinian children is arbitrary and a violation of international law. The webinar included analysis of the Israeli military detention system and testimony from children who have been detained.

The next webinar, "A child's eye view of the occupied West Bank" will take place on Tuesday, February 14 at 11 a.m. CT/12 p.m. ET. Click here for more information and to register.

Despite the challenges faced last month, it's important to recognize the strength and resilience of the Palestinian people. The commitment to continue the struggle for justice, liberation, and dignity shines bright. Let's continue to raise our voices and advocate for accountability and justice in Palestine and Israel. Let's stand in solidarity with the Palestinian people and let us strive for a brighter future for all.

Jehad Abusalim and Jennifer Bing