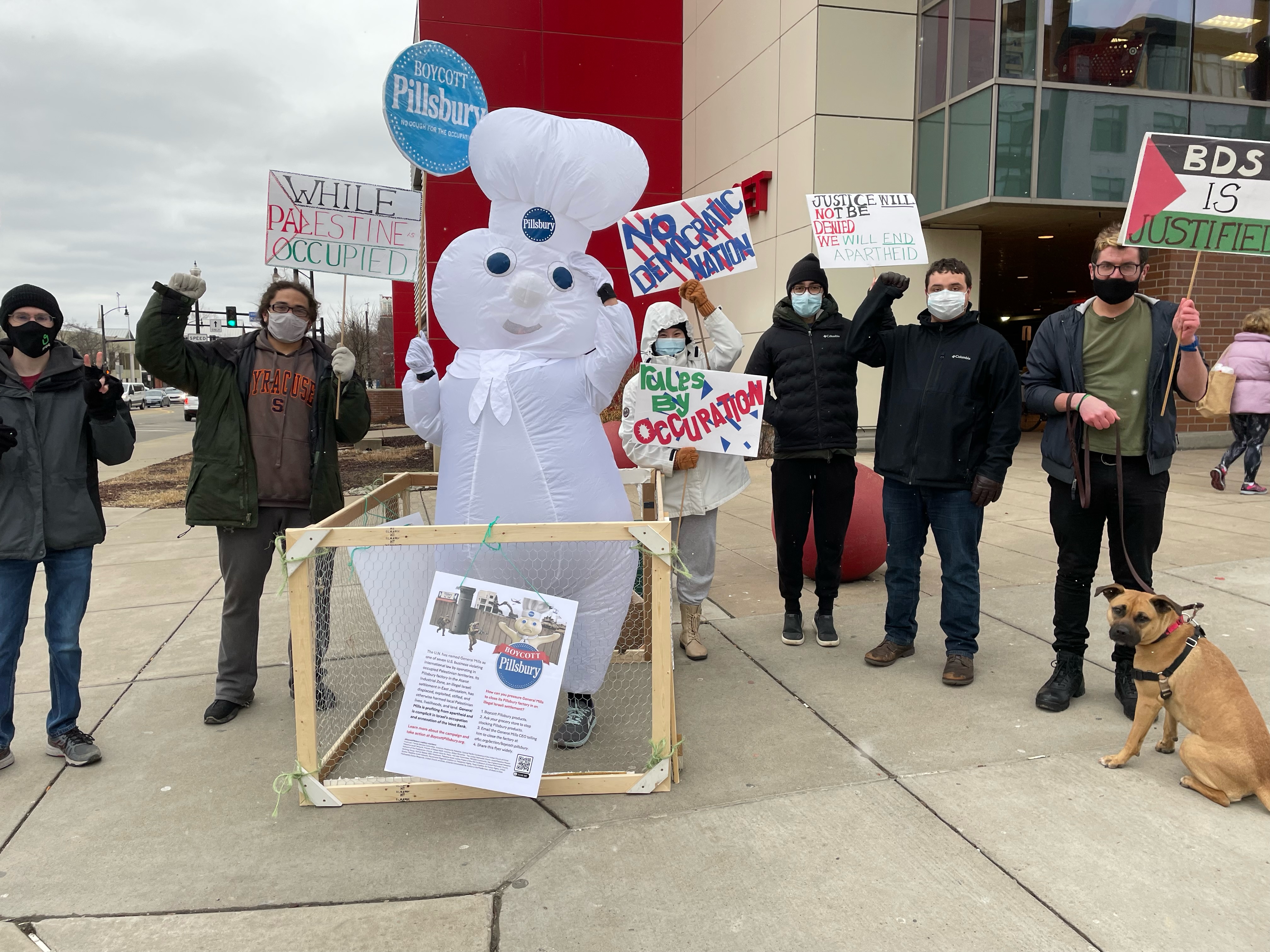 Oakland, CA (June 7, 2022) Following a two-year campaign calling on General Mills to stop making Pillsbury products on stolen Palestinian land, the company announced yesterday that it had divested its Israeli business altogether.
According to its announcement, General Mills divested its 60 percent stake in its Israeli subsidiary and sold it to Bodan Holdings, which until now only held the other 40 percent. After this divestment, General Mills' operations in Israel are fully owned by Bodan Holdings, whose owners are Israeli businesspeople Danny Nagel and Boaz Raam.
The American Friends Service Committee (AFSC) – a Quaker organization that has worked for decades to promote a world free of violence, inequality, and oppression – launched the No Dough for the Occupation campaign to boycott Pillsbury products two years ago. The campaign was endorsed by members of the Pillsbury family and included the Palestinian Boycott National Committee, Jewish Voice for Peace, American Muslims for Palestine, SumOfUs, Women Against Military Madness, and many other local groups.
This campaign targeted General Mills because it manufactured Pillsbury products in the Atarot Industrial Zone, an illegal Israeli settlement in the occupied West Bank. In 2020, the United Nations included General Mills in its database of companies doing business in illegal Israeli settlements in the occupied Palestinian territory. The company's announcements indicate that following this divestment, General Mills does not source products from the settlement factory.
"General Mills' divestment shows that public pressure works even on the largest of corporations," said Noam Perry of AFSC's Economic Activism program. "With this move, General Mills is joining many other American and European companies that have divested from Israel's illegal occupation, including Microsoft and Unilever just in the last couple of years. We call on all companies to divest from Israel's illegal and brutal occupation of Palestine, and from the apartheid system it is part of. We congratulate General Mills on this decision and hope this is the first step in cutting all its ties to Israeli apartheid."
You can read more about the No Dough for the Occupation campaign here.
###
The American Friends Service Committee (AFSC) promotes a world free of violence, inequality, and oppression. Guided by the Quaker belief in the divine light within each person, we nurture the seeds of change and the respect for human life to fundamentally transform our societies and institutions.