Dear Friends,
We look forward to connecting with you by email at CAHealingJustice@afsc.org or phone 510-282-8983.
In this issue: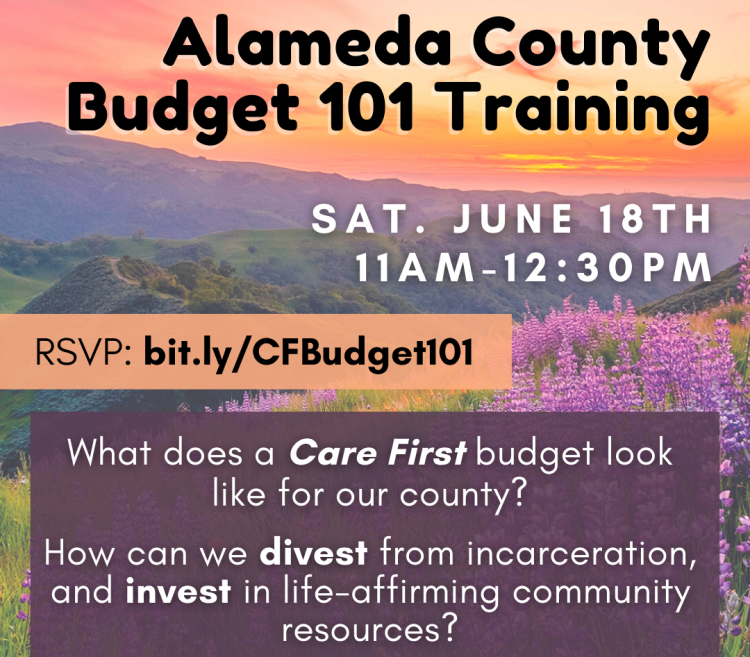 ------------------
Working to close prisons in California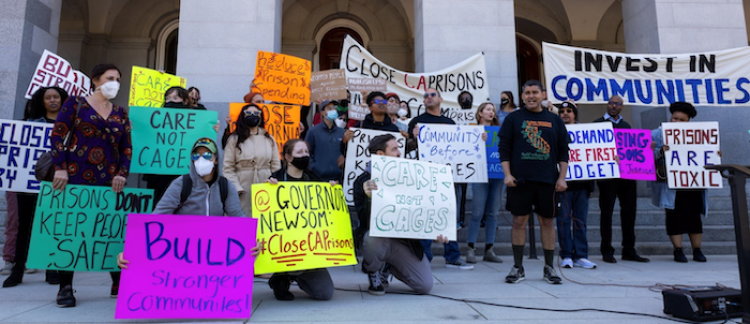 AFSC continues our work to advance the Close California Prisons Campaign with the goal of closing eight of the state's 34 prisons in the next five years. Deuel Vocational Institute (DVI), located in Tracy, CA, was phased into a "warm shut down" in September 2021. We are now seeking to work with people in that community to ensure the prison is fully shut down and will not be repurposed as a prison.
The campaign has launched another target for closure: Kern Valley State Prison (KVSP). We have partnered with Color of Change to highlight the horrible conditions of confinement within KVSP. Take 60 seconds and sign this petition to the governor to close prisons in California! Currently we have 5,000 signatures!
The next state prison slated for closure is California Correctional Center (CCC) in Susanville, Lassen County. We are actively engaging with local communities to discuss how they can rely less on prisons for their town's economic stability. In the meantime, a lawsuit that Susanville has filed against the governor and California Department of Corrections and Rehabilitation (CDCR) has halted the closure. (Are you in Lassen County and want to help us close CCC? Email FKhan@AFSC.org.)
------------------

ACLU Webinar on Police Militarization
Assault rifles, tear gas, armored vehicles - Santa Cruz police and Sheriff have these and many other weapons of war.
The Santa Cruz County Chapter of the ACLU of Northern California hosts a webinar June 23 from 7:00 to 8:30 pm about the dangers of militarized law enforcement and the need to control that militarization in the County.
AB 481 is a new, innovative State law that requires all law enforcement agencies to identify their military-style equipment and submit to their governing elected bodies detailed policies about how and when they will use that equipment. The equipment can be used only if the elected bodies approve the use policies.
In Santa Cruz County, both the initial submissions by law enforcement agencies and the consideration and approval of those submissions by our elected representatives earlier this year were all defective, some egregiously so. However, all is not lost - AB 481 requires this submission and approval process to be repeated every year.
Please join us to discuss AB 481, the actions by our local agencies, the dangers of militarization, and how we can organize to lobby the agencies and elected officials to fully comply with the law.
Speakers include Santa Cruz City Councilmember Sandy Brown, Resource Center for Nonviolence Executive Director Silvia Morales, John Lindsay-Poland of the American Friends Service Committee, who is leading a statewide program to monitor and enforce AB 481, and Lee Brokaw, Ron Pomerantz, and Peter Gelblum from the ACLU Chapter.
------------------
Demilitarizing Police Across California
In April, we produced Equipped for War: Exposing Militarized Policing in California, a research report, data visualization, and advocacy toolkit to demilitarize and shine a light on policing in California and the military equipment police use. This was the result of intensive work not just from John and Jennifer, but also from Communications and Economic Activism staff and a volunteer research team.
While some cities and counties have rapidly rubber stamped weak policies proposed by their police and sheriffs, in others we are seeing communities successfully lobby for better use policies. A few quick highlights of recent wins:
Culver City: In a 3 hour public hearing with over 50 public comments, including many vitriolic statements by anti-homeless white supremacists, Culver City Council sent the use policy back to the police department to address several issues. The Council also indicated their intent to use the full 6 months provided by AB481 for policy refinement.
Hayward: Local coalition HayCoCoa mobilized for a public hearing in person, where activists laid out 3 clear demands (including full demilitarization), and informed the City Council that they were all keeping a "report card" on each Councilmember's statements and votes that evening. See their lively livetweeting from April 26.
Santa Cruz: Local organizations Santa Cruz Chapter of ACLU and Santa Cruz Chapter of Veterans for Peace mobilized for a hybrid public hearing, and successfully lobbied for assault rifles to be included in the proposed use policy. This was a major victory since the police preferred to keep the weapon use unregulated and deployments secret, by excluding it from the policy.
Our research-backed advocacy has been effective in changing the course in dozens of jurisdictions, big and small. We are providing our expertise to both local activists and elected officials, with more reaching out to us for support every week. We've even seen one police agency name-drop AFSC to lend legitimacy to their proposed policy!
California has important opportunities for police demilitarization, and this work will keep going including every year.
Why are activists and elected officials reaching out? Read what they've been reading: report, toolkit, community letter to elected officials