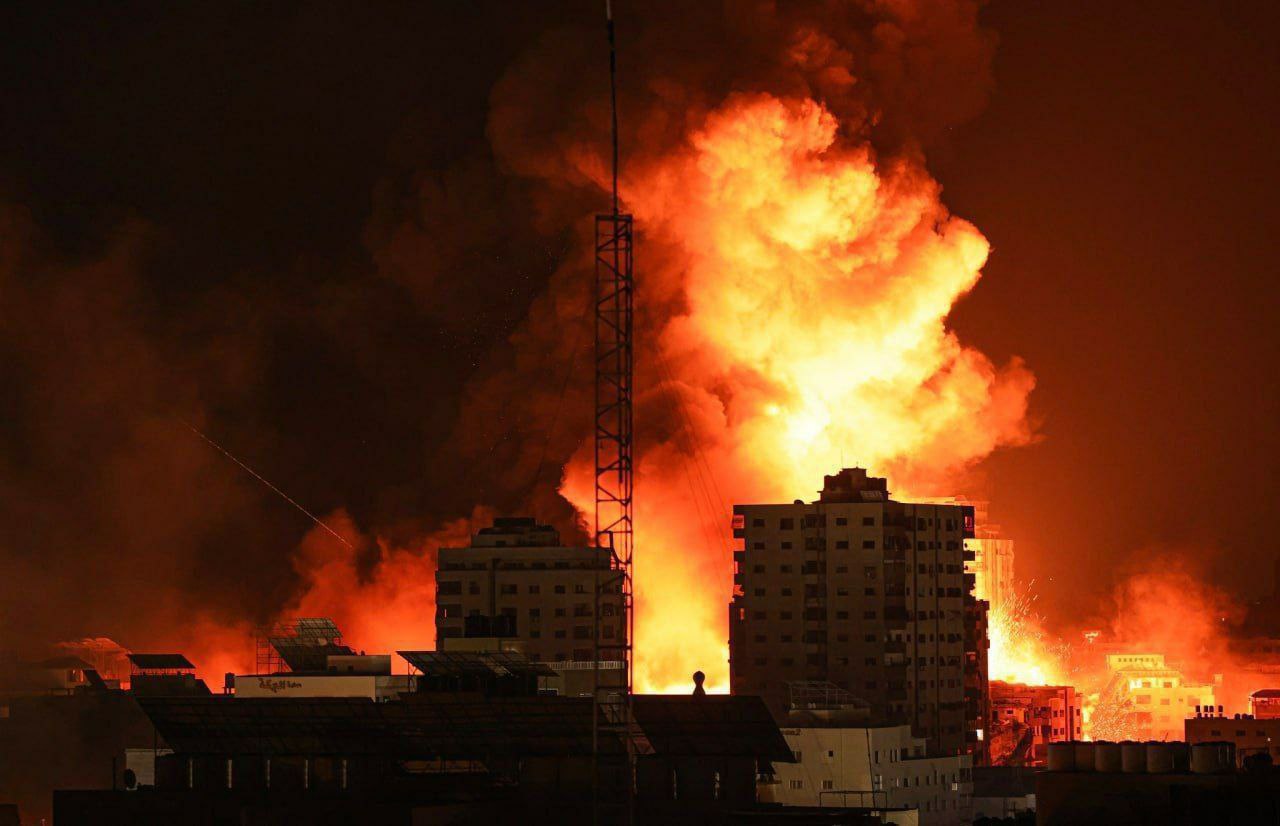 AFSC released this statement on October 17 as a response to initial news reports. We are continuing to watch the situation and conflicting claims of responsibility.​​​​​​
PHILADELPHIA (October 17, 2023) Today the Israeli military bombed the Al-Ahli Baptist Hospital in Gaza killing at least 500 Palestinians – including doctors and those seeking treatment and shelter in the hospital. This follows a week of attacks during which at least 3,000 Palestinians, more than one third of them children, have been killed by Israeli bombings. The number of actual dead is likely much higher as there are also reports of at least 1,200 Palestinians, half of them children, trapped under the rubble of bombed homes. Reports are emerging that a school serving as a designated UN shelter was also bombed.
"Bombing hospitals and UN shelters – which are designated safe spaces – is one of the gravest violations of International Humanitarian Law," said Kerri Kennedy, Associate General Secretary for International Programs at the American Friends Service Committee (AFSC). "Bombing hospitals is an act of collective punishment. The Israeli military must be condemned for this horrific civilian attack."
Reports also indicate that Al-Shifa hospital has run out of fuel for its generators and is out of electricity. Reports from AFSC staff on the ground also indicate that they and others in Gaza are running out of water and food. More than one million people have been displaced from their homes.
"This situation must end," said Mike Merryman Lotze, Just Peace Global Policy Director for AFSC. "We demand an immediate ceasefire, full humanitarian access to meet the needs of those suffering as a result of these attacks, and accountability for violations of International Humanitarian Law."
AFSC is a Quaker organization with offices in Gaza, Ramallah, and Jerusalem. The organization has been organizing supporters to oppose a ground invasion of Gaza and to allow for humanitarian access to all the people who are trapped there.
###
The American Friends Service Committee (AFSC) promotes a world free of violence, inequality, and oppression. Guided by the Quaker belief in the divine light within each person, we nurture the seeds of change and the respect for human life to fundamentally transform our societies and institutions. We work with people and partners worldwide, of all faiths and backgrounds, to meet urgent community needs, challenge injustice, and build peace.