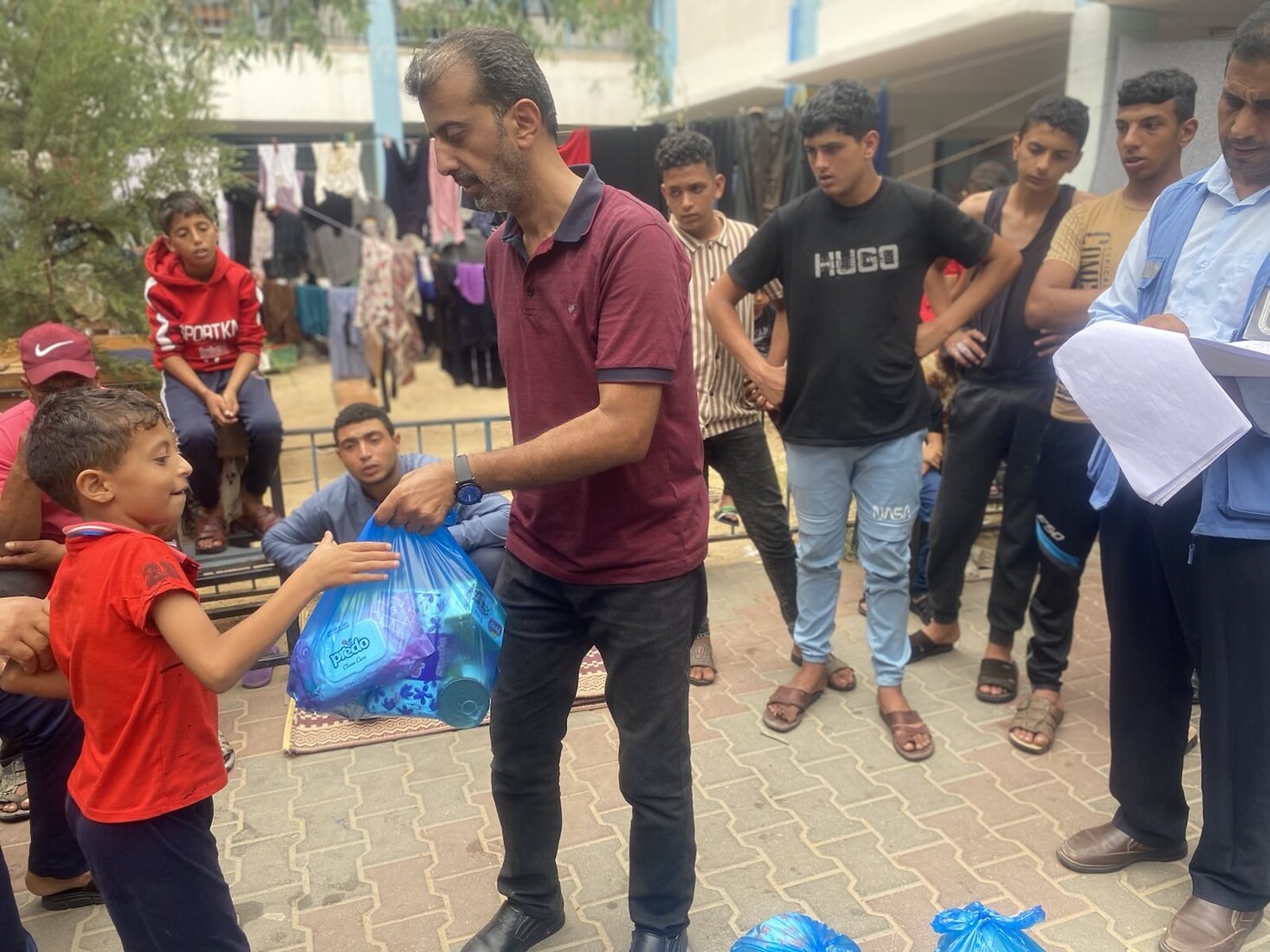 PHILADELPHIA (November 14, 2023) – The American Friends Service Committee (AFSC) – a Quaker organization that has worked in Gaza since 1949 – joined with the United Nations and the Association of International Development Agencies (AIDA) in warning that the remaining fuel reserves in Gaza are running out and a total collapse of the humanitarian system is imminent.
A statement issued by AIDA on November 13 reads: "We urge all parties to recognize and uphold their obligations under international law. These include the duty to ensure the provision of humanitarian assistance and the protection of the rights of civilians in conflict zones. The decision by the Government of Israel to withhold and restrict essentials like electricity, water, internet, phone connections, and crucially, fuel, constitutes a violation of these obligations."
Without fuel, aid cannot be delivered and primary health services will be severely impacted. All communications technologies, already weak, will gradually cut off. Out of the 36 hospitals in Gaza, only 15 are even partially functioning. The lack of fuel will result in the complete stop of all operations.
More than two thirds of internally displaced people in Gaza are already out of potable drinking water. The two main desalination plants will soon stop functioning. Sanitation work will start shutting down, causing environmental hazards. The stoppage of public sewage pumping stations, and the shutdown of municipality sanitation work will impose serious threat on public health. People will start dying from dehydration and disease outbreaks will spread.
"AFSC is alarmed by the unprecedented humanitarian catastrophe in Gaza," said Kerri Kennedy, Associate General Secretary of International Programs for AFSC. "UNRWA has reported that they have only hours of fuel left. Without this, trucks cannot run in Gaza to pick up and deliver aid. Civilians will die in even greater numbers of starvation, dehydration or disease. We must act now to avoid this preventable atrocity. We need our leaders and the international community to act now to allow for fuel access and a cease-fire."
AFSC is a Quaker organization with offices in Gaza, Ramallah, and Jerusalem. The organization has been organizing supporters to demand a ceasefire, allow for humanitarian access to Gaza, and stop U.S. military funding for Israel.
# # #
The American Friends Service Committee is a Quaker organization that includes people of various faiths who are committed to social justice, peace and humanitarian service. Its work is based on the belief in the worth of every person and faith in the power of love to overcome violence and injustice.