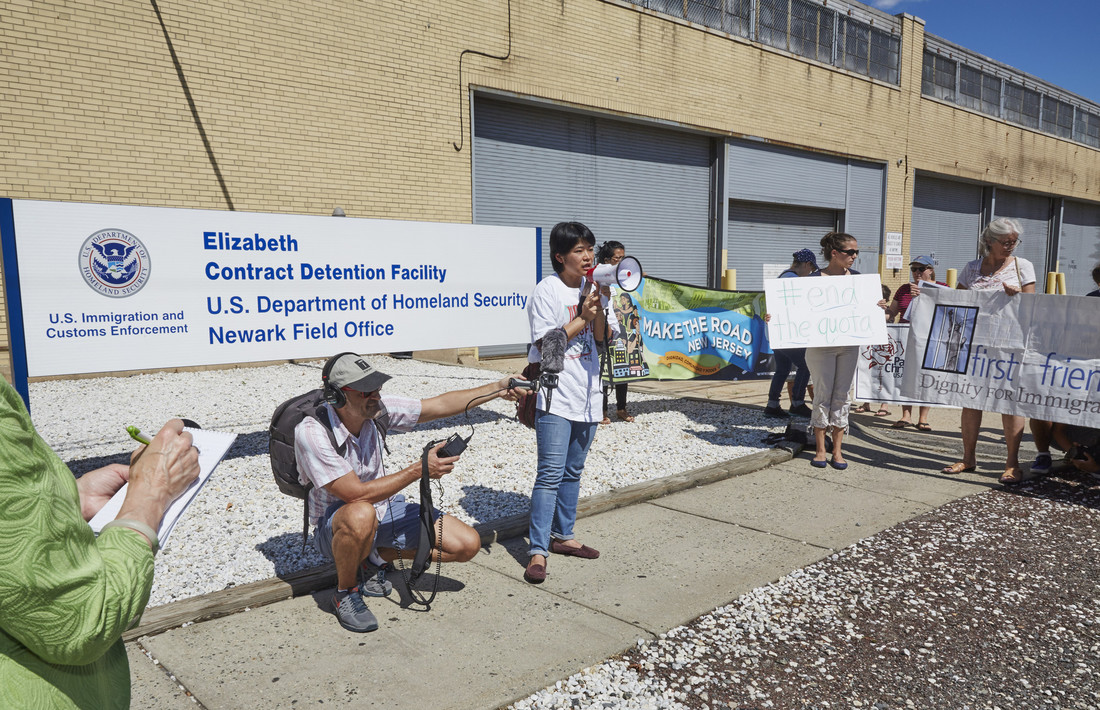 Newark, NJ (August 29, 2023) – Today the New Jersey District Court ruled in favor of private prison contractor CoreCivic, just two days before its contract with Immigration and Customs Enforcement (ICE) to operate the Elizabeth Detention Center (EDC) in New Jersey was set to expire. In 2021, the state of New Jersey passed a law banning new contracts and renewals of existing contracts for immigration detention. The Court's decision means that CoreCivic can move forward with its plans to seek a renewal of its contract with ICE. The American Friends Service Committee – a Quaker organization that has worked for immigrant rights in New Jersey for decades – spoke out against the decision.
"It is not surprising that CoreCivic, a private prison corporation with a documented history of abuse in New Jersey and beyond, wants to keep the Elizabeth Detention Center open," said Organizing and Advocacy Director Araceli Argueta. "In 2021, CoreCivic made $552 million alone from the caging of immigrant community members. What is most disappointing is that the Biden administration chose to side with a private prison contractor, especially in light of its promises to stop using private prisons and end the Trump era's harsh immigration policies." As recently as this month, a White House spokesperson stated that the administration continues to support moving away from the use of private immigration detention facilities.
There are nearly 30 years of documented abuse at EDC, where detention conditions are egregious and have resulted in the death of immigrant detainees. The state of New Jersey and its residents have made it very clear that immigration detention does not align with their values. AFSC joins with partner organizations, community members and 10 members of Congress who have called on the Biden administration to honor the will of the people of New Jersey and to end its relationship with CoreCivic and immigration detention in New Jersey once and for all.
"This ruling is a devastating setback for our immigrant communities. As an immigrant organizer in New Jersey, I have seen firsthand the harm caused by immigration detention. Rather than continuing and expanding immigration detention, the Biden administration must close EDC and other immigration detention centers across the country and create an immigration system that welcomes and supports people rather than caging and harming them," said Serges Demefack, Coordinator of the Black Immigrant Justice Project for AFSC.
AFSC will continue to advocate for an end to immigration detention in New Jersey and nationwide, and a humane and just immigration system that does not tear families and communities apart.
###
The American Friends Service Committee (AFSC) promotes a world free of violence, inequality, and oppression. Guided by the Quaker belief in the divine light within each person, we nurture the seeds of change and the respect for human life to fundamentally transform our societies and institutions. We work with people and partners worldwide, of all faiths and backgrounds, to meet urgent community needs, challenge injustice, and build peace.