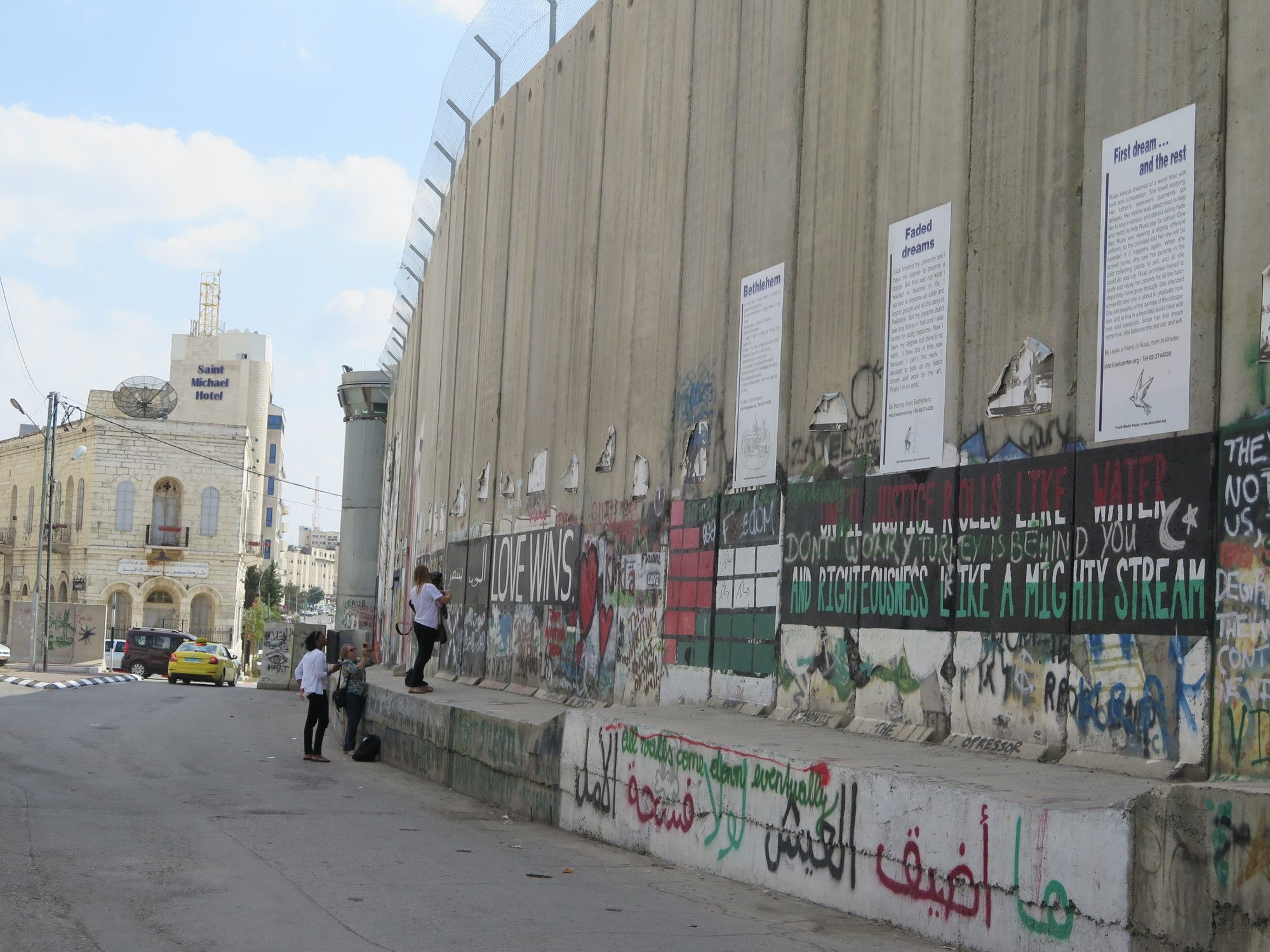 PHILADELPHIA (October 22, 2021) On October 19, the Israeli Ministry of Defense issued a military order declaring key Palestinian human rights organizations "terrorist organizations." The named organizations include Defense for Children International – Palestine, Al-Haq, Addameer, Bisan, the Union of Agricultural Working Committees, and the Union of Palestinian Women's Committees. The declaration effectively outlaws these groups.
The American Friends Service Committee (AFSC) – a Quaker organization that has been working with Palestinians and Israelis since 1948 – condemns this action against human rights defenders and Palestinian civil society and calls for its immediate reversal.
"The Israeli government has targeted these organizations for decades because of their human rights activism. They have arrested and detained staff, raided organizations offices, and made similar accusations to these organizations' donors," said Michael Merryman-Lotze, Middle East program director for AFSC. "This is an outrageous and dangerous escalation of Israel's attacks on civil society.  The U.S. government must immediately condemn this move, demand its immediate reversal, and insist on protections for civil society and human rights defenders."
Past politicized accusations that these groups are linked to terrorist groups have been thoroughly investigated and rejected by United Nations, European Union, and U.S. officials.  These organizations are among the most respected Palestinian human rights organizations, organizations that work closely with the UN, international non-governmental organization partners, and activist communities. They also advocate to and work with European and U.S. government officials, providing vital information about and services to Palestinians whose human rights have been violated. 
The full implications of this new declaration are unclear, but it allows the Israeli government to close the organizations' offices, seize their assets, and jail their staff.  It also prohibits funding these groups or even expressing support for their work.  A decision this week by the Israeli government to strip Addameer lawyer Salah Hammouri of his Jerusalem residency rights because of a "breach of allegiance to the state of Israel" is representative of the types of actions that may be taken against staff of targeted organizations.
"We stand with these organizations and other human rights defenders in Palestine as they continue to work to end abuses, inequalities, and occupation," said Joyce Ajlouny, AFSC's general secretary. "Despite these unjust acts of repression from the Israeli government, we will continue to work with our partners in Israel and Palestine towards a just and lasting peace."
###
The American Friends Service Committee (AFSC) promotes a world free of violence, inequality, and oppression. Guided by the Quaker belief in the divine light within each person, we nurture the seeds of change and the respect for human life to fundamentally transform our societies and institutions.