AFSC co-created a recent exhibit with community partners about New Mexico's unique water democracy, called the acequia system, and it was a huge success. As a result, the City of Albuquerque has requested the exhibit be shown through their facilities.
More than 1,500 people visited the exhibit with a wide range of ages and interests: the Boy Scouts, a senior citizen walking club, high school classes, a university geography class, a bicycling club, and the general public flocked to the indoor/outdoor exhibit, which also ran along an actual acequia. Special programs included a children's day and an "acequia walk and talk."
Acequias are the lifeline of the South Valley, where the AFSC New Mexico office is located. It brings water to fields and nourishing community relationships, wildlife, and agriculture. Rooted in place, common values, traditions, and a shared future, these waterways have a deep global history and have shaped the South Valley for centuries.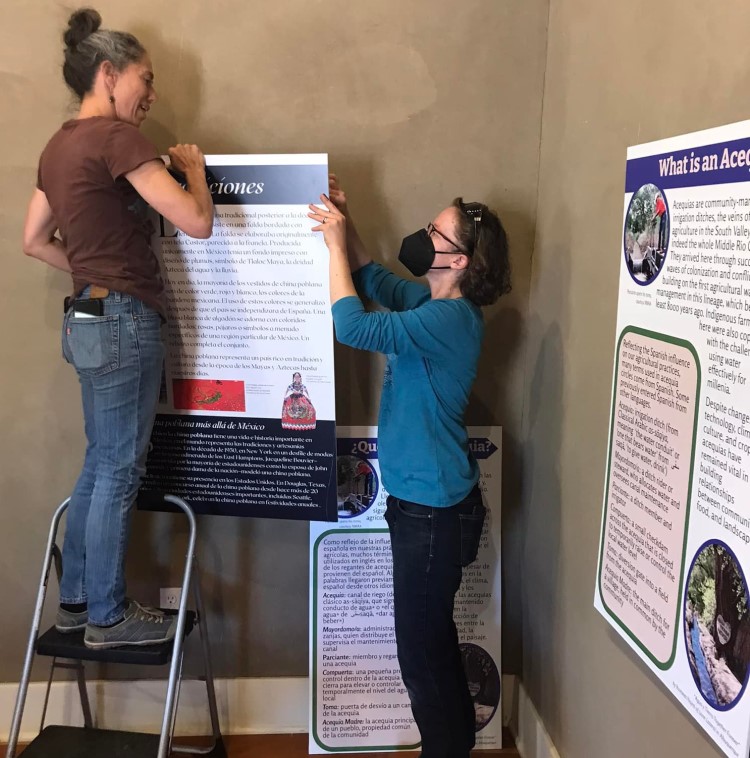 AFSC New Mexico staff member Angelina Lopez-Brody drafted much of the content of the exhibit. County staff Elizabeth Stone and Dustin Chavez-Davis polished the content into an accessible exhibit.  Angelina uses the acequia to water her own fields, and has been elected to the Commission  twice to help govern the system for her community.
"The purpose of the exhibit was to teach people about this important system that has been maintained for centuries, and for people to know that it still thrives today," said Santiago Maestas, president of the South Valley Regional Association of Acequias and our partner in creating the exhibit.
Our closing reception on July 9, 2022 brought together people for stories and songs about the beautiful culture around the acequia system. There has been so much demand for private tours from groups that it will remain up another week beyond the original date for closing!
Next month the governor will be at an event featuring local farmers at the historic Gutierrez-Hubbell House where this exhibit ran, and there was a request that part of the exhibit be put back up that day. The exhibit was also featured in Southwest Contemporary Magazine.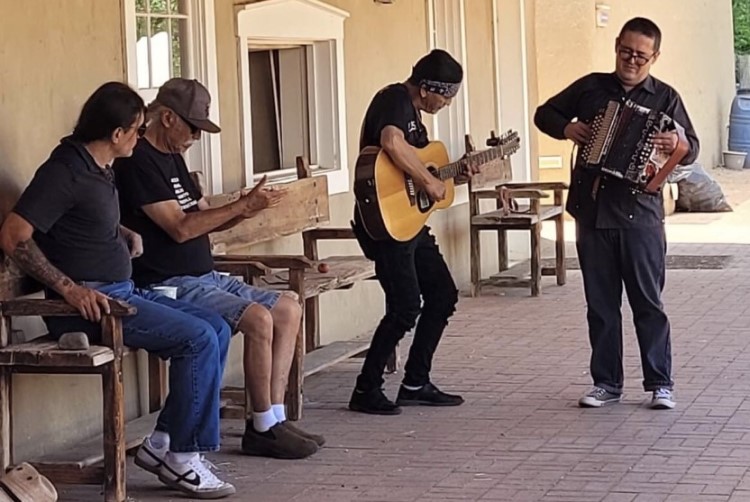 all photos: AFSC New Mexico