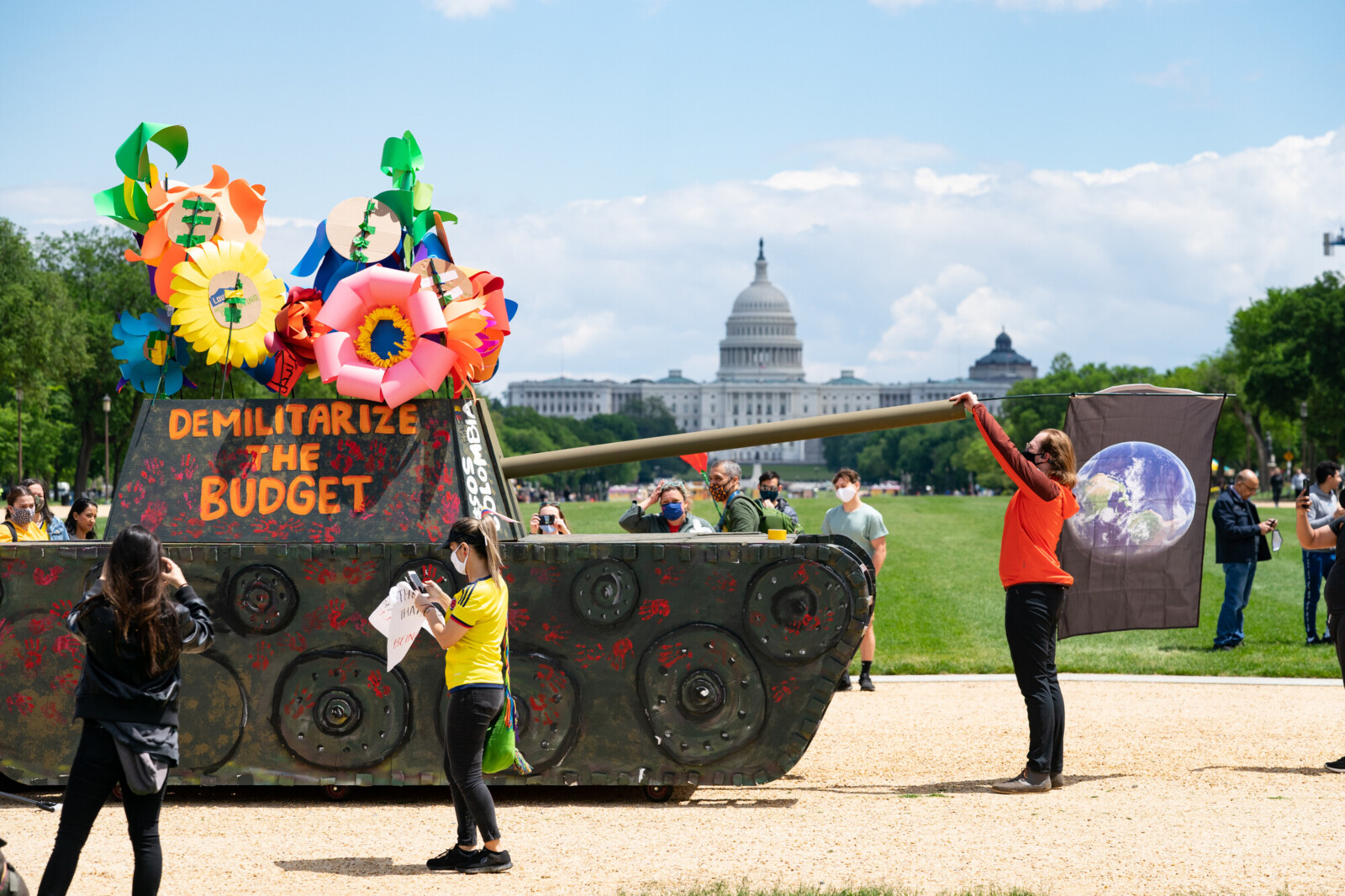 WASHINGTON, DC (March 14, 2023) Today, 62 faith-based organizations sent a letter to members of Congress calling on legislators to dramatically cut militarized spending, reinvest in the wellbeing of communities, and curtail the harms of the United States militarized foreign policy. You can read the full letter here.
The letter states that "the sky-high war budget siphons resources away from investments in healthcare, housing, and education," a tradeoff that has large implications for Congress' negotiations on topline spending this year. The letter was initiated by the American Friends Service Committee (AFSC), a Quaker organization that's been working to end wars for more than a century. They were joined by 61 other faith groups, including Hindus for Human Rights, NETWORK Lobby for Catholic Social Justice, Presbyterian Church USA, and Sojourners. The full list of signing organizations can be found here.
"We know that there is enormous waste, fraud, and abuse at the Pentagon – and that spending exorbitant amounts of money on weapons and war takes away from the funding our communities receive for things like healthcare and housing," said Tori Bateman, Policy Advocacy Coordinator at AFSC. "This year, we need Congress to commit to cutting Pentagon spending, and maintaining a robust level of spending on human needs programs."
###
The American Friends Service Committee (AFSC) promotes a world free of violence, inequality, and oppression. Guided by the Quaker belief in the divine light within each person, we nurture the seeds of change and the respect for human life to fundamentally transform our societies and institutions. We work with people and partners worldwide, of all faiths and backgrounds, to meet urgent community needs, challenge injustice, and build peace.