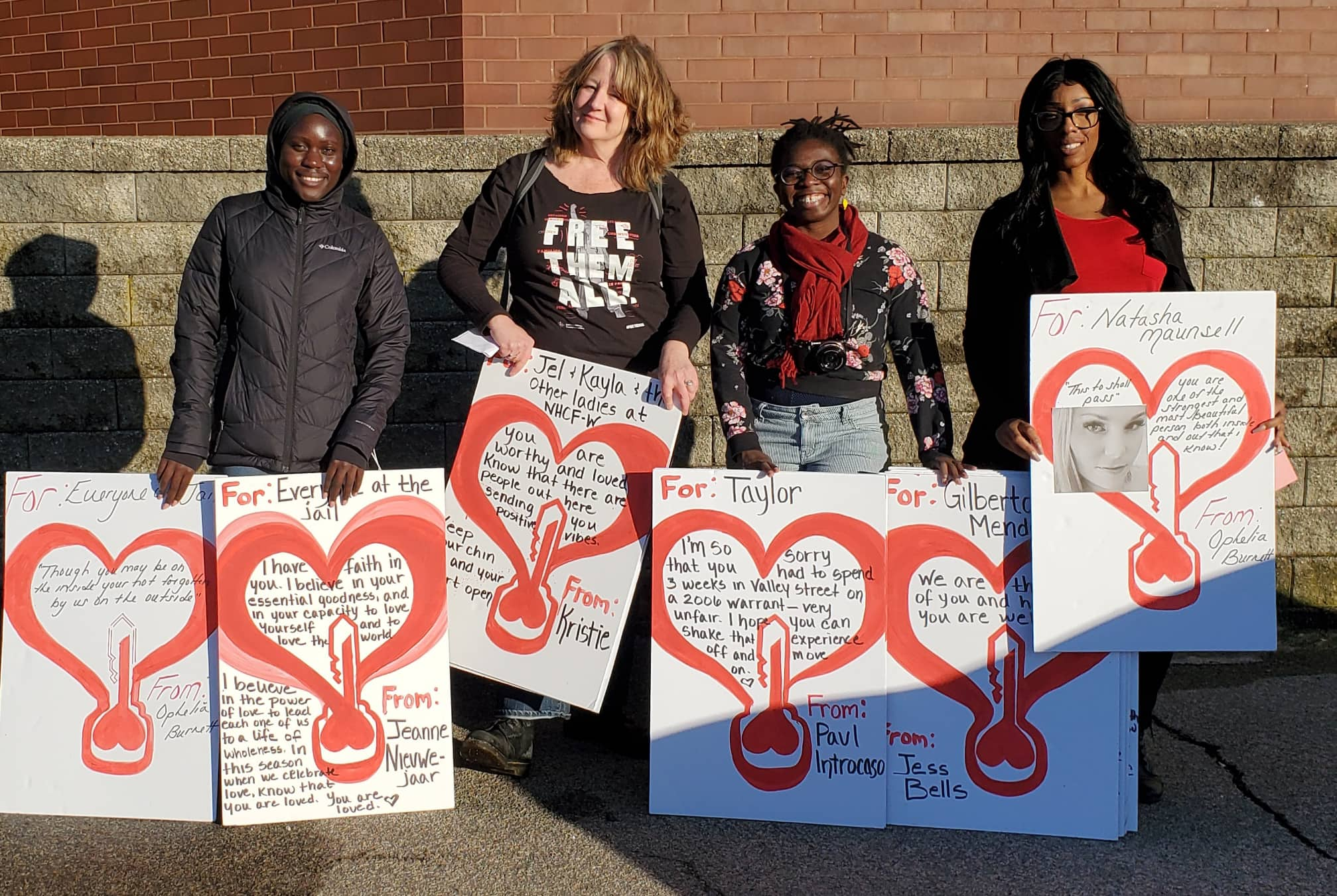 Everyone deserves dignity and justice. But in the United States, 1.8 million people are locked away in prisons, jails, and detention centers. This is a result of racist law enforcement, and a legal system whose only solution is violence and confinement. 
AFSC staff members Jordan Garcia, Grace Kindeke, Lewis Webb, and Ophelia Burnett share their perspectives on the many ways these structures harm those they purport to help. And they remind us that we must not only free those who are currently being punished, but that we must also free ourselves of the desire to punish. 
Lewis Webb shares the story of Kharon Benson, a young man whose father was incarcerated at the start of the COVID-19 pandemic. He uplifts the fears and uncertainty caused by a system that takes away all autonomy – and the trauma that has only been accentuated over the past two years. Stories like these underscore the need to find a better way. 
Even in the face of these unjust systems, there is hope. As more people speak out, get involved and share their passion for the call to Free Them All, we can grow the momentum for better solutions. And by shining a light on the deep personal costs of detention and incarceration, we may create an opportunity to move away from policies designed to punish, and toward new ones based on community engagement and support. 
Join us in our call. Tell your elected officials to protect people in prisons, jails, and detention centers. Help us demand systems that promote healing, not punitive, justice.