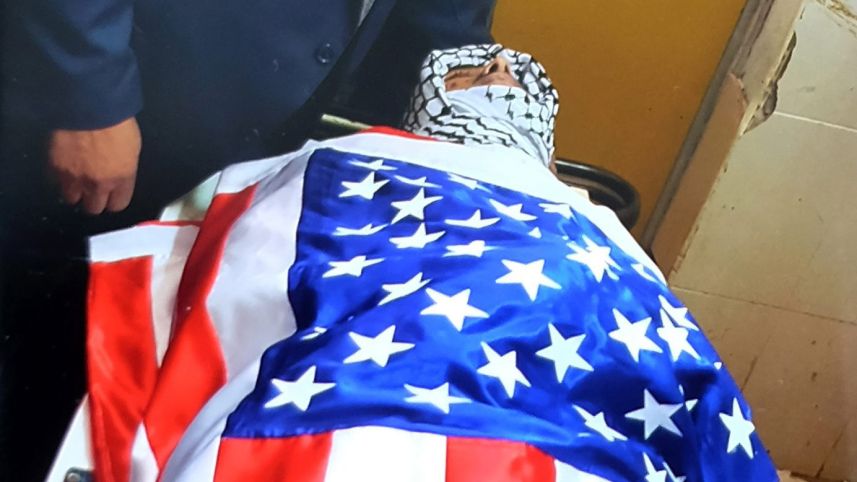 169 Palestinians have been killed by Israeli forces since October. The U.S. has a responsibility to find out why. 
By Lawrence Fleming, Olga Banaszkiewicz, and Carly Campbell 
On Feb. 26, 16-year-old Palestinian-American Mahmoud Shaalan was shot and killed by Israeli soldiers at a checkpoint near the Beit El settlement in the West Bank. The Israeli soldiers at the checkpoint shot Mahmoud several times, and later reported that he had tried to stab them.
The week after the incident, the Palestinian Ministry of Health released a statement saying that the teenager's body was "riddled with bullets." Witnesses said that the soldiers continued to shoot Mahmoud as he lay on the ground, left him bleeding on the road for two-and-a-half hours, and prevented a Palestinian ambulance from taking him to the hospital.
This is one of dozens of horrific stories of Palestinians killed by the Israeli military in recent months—stories that should have the attention of the U.S. government, since the U.S. sends billions of dollars in military aid to Israel each year.
Numerous U.S. laws and regulations, including the Leahy Law, prohibit the U.S. from providing security assistance or training to foreign military units that violate human rights. Although organizations like Human Rights Watch have documented dozens of extrajudicial killings and other human rights violations in the occupied Palestinian territory, none of the units behind these attacks have been held responsible.
The killing of Mahmoud Shaalan—a high school student with hopes of studying medicine, who had returned from the United States three days before his death—is just one example of the unlawful killings that continue to occur. Even if Mahmoud had a knife, as the Israeli soldiers claim he did, the soldiers resorted to excessive and unnecessary force instead of attempting to disarm or apprehend him.
The media often only report Israeli accounts of violent incidents--which is usually that a Palestinian killed was about to commit a crime. This typical obfuscation of the entire story justifies ongoing human rights violations and discourages further investigation from taking place.
Since October 2015, Israeli security forces have killed at least 169 Palestinians, 112 of whom were alleged assailants like Mahmoud. According to Amnesty International, a significant number of those Palestinians were killed unlawfully through "extrajudicial executions."
The United States cannot ignore these mounting numbers.
Although the U.S. Department of State confirmed that Mahmoud is indeed a U.S. citizen, the U.S. has not issued any official condemnation. The White House and Department of State have not even publicly called for an investigation into this incident to date.
AFSC is working with a coalition of organizations urging the U.S. to call for investigations into human rights violations committed by Israel. Together, we're calling on the U.S. to stop funding Israeli military units that commit human rights abuses against Palestinians.
Mahmoud should still be alive today. The U.S. has a responsibility to find out the truth about what happened and to hold his killers accountable. Failure by the U.S. to call for an investigation into Mahmoud's death—as well as dozens of cases like his—will continue to justify violent killings of Palestinians for years to come.
About the authors:
Lawrence Fleming, Olga Banaszkiewicz, and Carly Campbell are AFSC interns working with Raed Jarrar, AFSC's government relations manager in the Office of Public Policy and Advocacy in Washington, D.C. Lawrence, Olga, and Carly are enrolled in Arcadia University's International Peace and Conflict Resolution master's program and are working on an advocacy project that looks at influencing public policy related to accountability for U.S. security assistance.