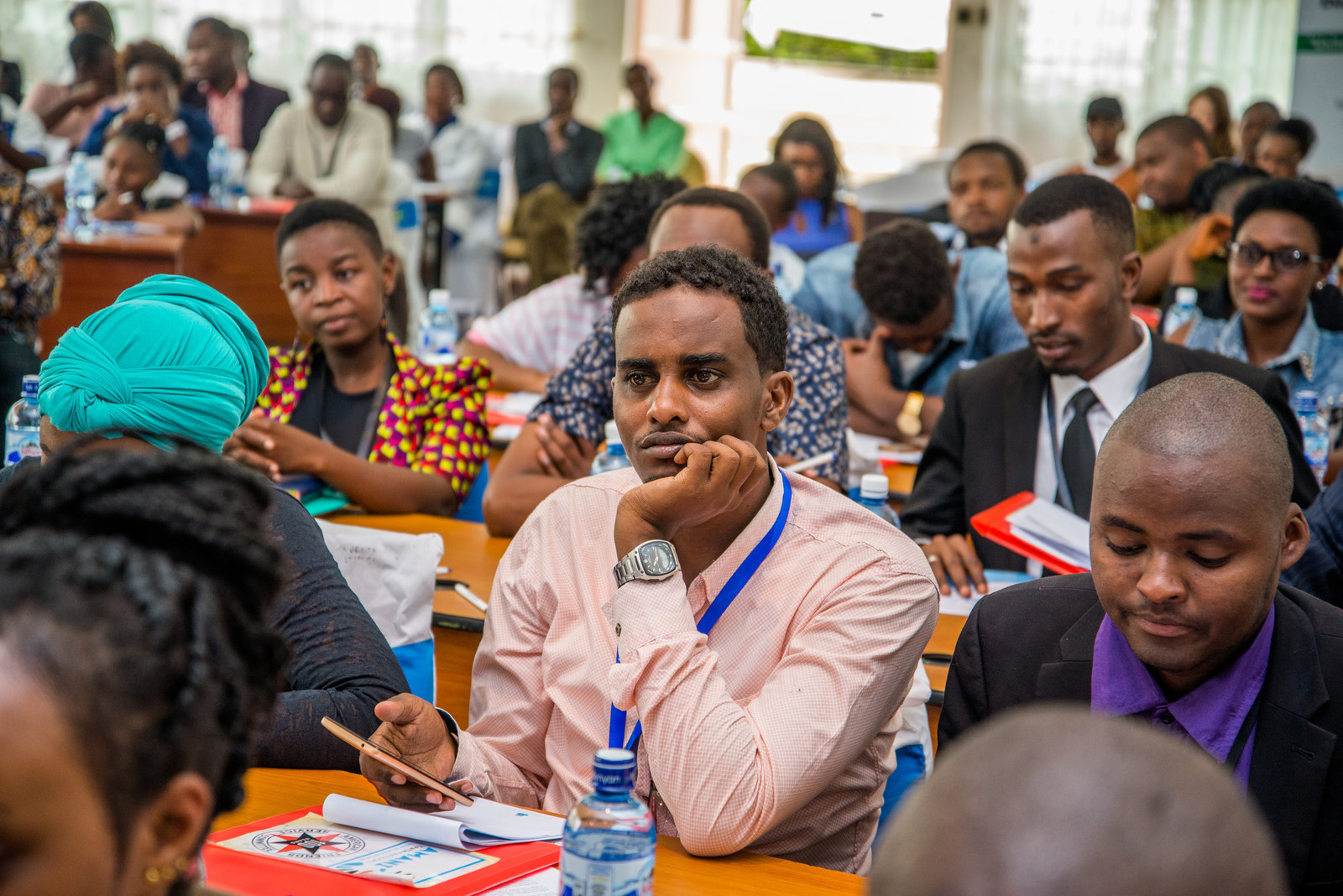 Kenya held an important election on Aug. 8, and the results are expected to be announced today.
More than a year ago, I was in Nairobi, a city teeming with industriousness and life, meeting with our regional team. They were strategizing then about how to support our network of youth and civil society leaders in mobilizing to prevent election violence.
What is so important about these elections? First, Kenya is an important and relatively stable democracy in the Horn of Africa and on the continent. While there is high youth unemployment and poverty, it is considered a vibrant economic and transportation hub in Africa as well as an important strategic partner to the United States. A peaceful election this year–for the second consecutive cycle—is critical to the peace and security of the country.
There was both hope and fear in the room when I met with my colleagues and their partners last year—fear of the possibility of violence. The trauma of previous post-election violence weighed heavy on the minds of those assembled. Since the end of the one-party state in 1991, Kenya has held five elections, three of which have been marred by violence. The 2007-2008 election cycle was particularly bad with at least 1,100 people killed and more than 600,000 displaced. At the time, Raila Odinga, who is currently running for the fourth time against current President Uhuru Kenyatta, proclaimed that the elections were rigged. 
Though the country has been largely calm in recent months, it has not been free of violence, and there has been some escalation in hate speech. Chris Msando, an election official, was murdered two weeks ago, and two people were killed by police yesterday. As the official results are shared later today, Kenya and the world will learn if Kenyatta or Odinga won a majority of the vote or if the election will go to a run off. There are early signs that President Kenyatta has the lead.
For four years, AFSC has facilitated Alternative to Violence programs in Kenya, providing youth with conflict resolution training in partnership with other Quaker organizations (Kenya has the largest population of Quakers in the world). We've also convened peace advocates and young people from across the country to develop violence prevention strategies, recognizing that election violence prevention needs to be long term, rooted in community solutions, and locally led. 
They have worked hard to lay the groundwork for a peaceful election. Today we hold Kenya in the light for a peaceful outcome.