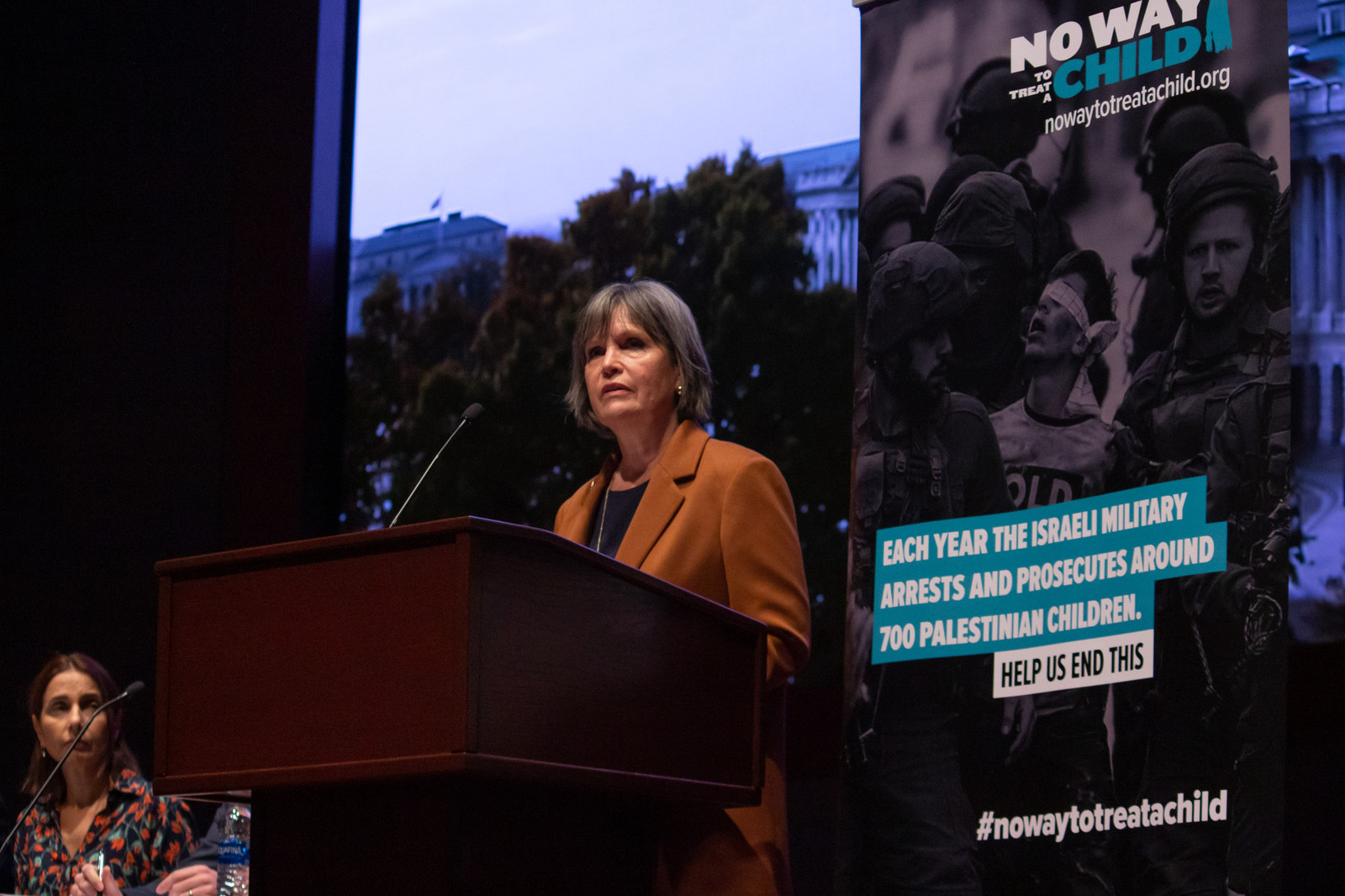 On March 3, 2021, the International Criminal Court (ICC) announced that it would investigate war crimes committed by Israel in the occupied Palestinian territory since 2014. One of the people who could face individual investigation is Benny Gantz, Israel's defense minister and the general who oversaw Israel's 2014 attack on Gaza.
It was also Gantz who signed a declaration by the Israeli government on Oct. 19, 2021 that named six Palestinian human rights and civil society groups "terrorist" organizations. These are organizations that have played key roles in exposing Israel's human rights violations—and building international support for Palestinian rights.
It's clear that Israel's declaration is a political attack to delegitimize these groups. Today, the U.S. and international community must condemn this attack, protect Palestinian civil society, and demand accountability from Israel.
Here's what you need to know about the situation.
The targeted groups are among the world's most respected Palestinian human rights organizations.
This list includes Al-Haq, Addameer, Defense for Children International-Palestine (DCIP), Union of Agricultural Working Committees (UAWC), Bisan Center for Research and Development, and the Union of Palestinian Women's Committees.
Some background on these organizations' work:
When the ICC formed in 2002, Al-Haq immediately began exploring ways that the new body could hold Israel accountable for violations of Palestinians' human rights. Al-Haq's files already contained tens of thousands of detailed testimonies and affidavits documenting decades of Israeli abuses. Over a decade later, Al-Haq and three other Palestinian human rights organizations—Addameer, the Palestinian Center for Human Rights in Gaza, and AlMezan—jointly submitted to the ICC detailed case files outlining war crimes committed by Israel in the West Bank and during its attacks on Gaza. These case files spurred the ICC to action.
Another organization Israel has labeled "terrorist" is Defense for Children International-Palestine, AFSC's partner on the No Way to Treat a Child Campaign. Through our campaign, we have sought to raise awareness about the mistreatment of Palestinian children in Israeli military detention and other violations of Palestinian children's rights. The campaign and the tireless advocacy of DCIP has made an impact. In 2017, U.S. Rep. Betty McCollum introduced the first-ever legislation in Congress demanding protection of Palestinian human rights and calling for the conditioning of U.S. military assistance to Israel.
The Union of Agricultural Working Committees supports Palestinian farmers and rural communities in Area C, which covers 60% of the West Bank and remains under full Israeli control. UAWC supports Palestinians' struggle to remain on their land and resist Israeli home demolition and forced displacement policies. This work calls attention to the violence Palestinians in Area C face at the hands of the Israeli military and settlers. The organization has played a key role in supporting Palestinian communities that are resisting the creation of the wall and the building of settlements in the West Bank.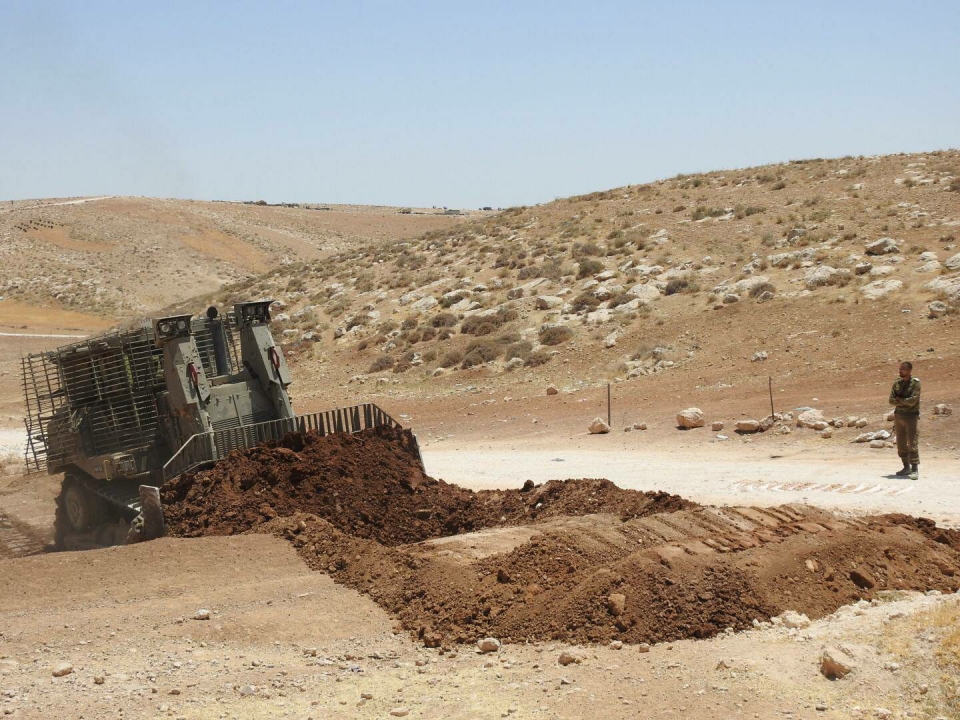 Al-Haq, Addameer, DCIP, and UAWC have coordinated with the other two named organizations, Bisan Center for Research and Development and the Union of Palestinian Women's Committees, and other groups. Over the past two decades, they have documented and demonstrated how the situation in Palestine and Israel qualifies as apartheid according to international legal definitions. The work of Palestinian organizations has gained increasing acceptance. Today Israeli groups like B'Tselem and Yesh Din as well as international groups like Human Rights Watch also describe the situation as apartheid.
These six organizations have fundamentally shifted international discourse about Palestine while bringing into focus ongoing Israeli human rights abuses. Israel's "terror" labeling is an attempt to silence these organizations. It's also proof of the organizations' growing influence and collective impact.
Over the last decade, attacks on Palestinian organizations by the Israeli government and its proxy have increased.
Staff of these organizations have received death threats, faced arrest and imprisonment without charge or trial, and had residency rights revoked. Organizations have had computer systems hacked and offices raided. Letters alleging misuse of funds have been sent to donors, resulting in audits.
Fortunately, these attacks have not gained traction with many in the international community:
Israel's action against these six Palestinian rights groups escalates its efforts to attack and defund Palestinian civil society. A high-ranking Israeli security official acknowledged as much, telling the Israeli newspaper Haaretz that "the main objective of labeling them as terrorist organizations was to hamper their fundraising."
The U.S. and international community must act now to protect Palestinian civil society.
Under the declaration, the Israeli government can shut down the organizations, seize their assets, and arrest their staff. The government can also arrest and imprison, for three years, anyone who supports these organizations, including through verbal declarations. Legal complaints have already been filed against left-wing Israelis who have made statements in solidarity with the targeted Palestinian groups.
The U.S. government and international community must protect Palestinian civil society and demand Israel end its attacks on these organizations. Efforts to hold Israel accountable for rights violations should not be met with punitive actions that allow further abuses.
Our response must also demonstrate to Palestinians that their rights matter. If we allow nonviolent protest to be criminalized, human rights organizations to be shuttered, and nonviolent activists to be threatened and arrested, then what paths toward change are left for Palestinians facing oppression?
We must uplift the work of these organizations. And we must stand with them to demand accountability for Israeli rights violations, including an end to the military occupation. Without our collective action to hold Israel accountable, these attacks on civil society and human rights defenders will only continue.