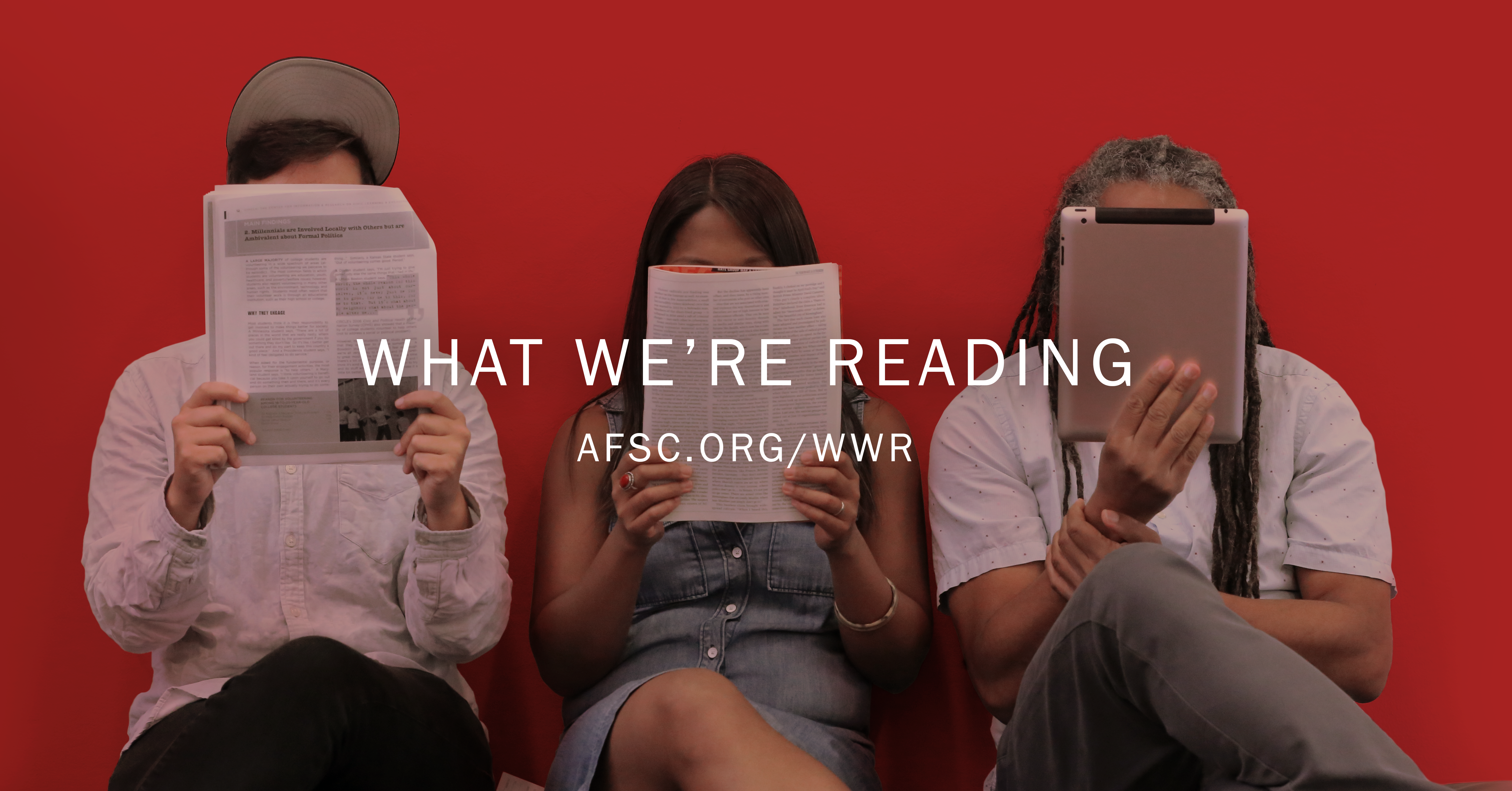 This week, Linda Brown—who was at the center of Brown v. Board of Education, the landmark case that led to school desegregation—died at the age of 76. We take a look at her legacy, and what young people are doing today to confront violence and racism in schools.
Linda Brown, Whose Landmark Lawsuit Led to School Desegregation, Dead at 76, by Monique Judge via The Root
"In 1954 the U.S. Supreme Court ruled that 'separate but equal' schools violated the equal protection clause of the 14th Amendment, thus legally ending school segregation.
In 1979 Linda Brown—who was now a mother with her own children in Topeka schools—became a plaintiff in a resurrected version of the Brown v. Board case that sued Topeka schools for not following through with desegregation."
Naomi Wadler's March for Our Lives Speech Continues the Tradition of Outstanding Black Female Activism, by Taylor Crumpton via Teen Vogue
"'We know life isn't equal for everyone,' Naomi Walder, an 11-year-old old black girl, said at the March for Our Lives in Washington, D.C., on March 24. In her speech, she addressed the erasure of black women and girls from the narratives about gun violence in America.
'I am here today to acknowledge and represent the African-American girls whose stories don't make the front page of every national newspaper, whose stories don't lead on the evening news,' she said. 'I represent the African-American women who are victims of gun violence, who are simply statistics instead of vibrant, beautiful girls and full of potential.' She stood in solidarity with Courtlin Arlington, Hadiya Pendleton, Taiyania Thompson, and every vibrant and beautiful black girl who has lost her life to gun violence."
Chicago youth stage 'die-in' in City Hall to demand defunding of $95 mill cop academy, more community resources, by Laura Rodriguez via Chicago Tribune
"'Rahm supports schools and resources for cops, not for Black and Brown kids,' their mission reads. 'We demand a redirecting of this $95 million into Chicago's most marginalized communities instead. Real community safety comes from fully-funded schools and mental health centers, robust after-school and job-training programs, and social and economic justice. We want investment in our communities, not expanded resources for police.'"
Today, members of the #NoCopAcademy — a movement led by Black youth in Chicago but fueled and organized by a group of multiracial youth— took over Chicago's City Hall, 121 N. LaSalle Dr., to demand that the mayor invests in black and brown communities and resources for the youth."
Some Students Won't Settle for Gun Control. They Want Community Transformation, by Kelly Hayes via Truthout
"While many students held to a general demand for more gun laws, others went different routes. For example, students with Juntos and the Philadelphia Student Union called for divestment from in-school policing, and greater investment in mental and emotional health services. They demanded the creation of restorative justice programs and measures aimed at protecting students and families from ICE, in addition to gun control measures that do not 'result in targeted policing of black and brown bodies.' Students at New York's Central Park East High School also called for the 'decriminalization of black and brown students in our schools.' And in Chicago, students at a number of schools refused to simplify the violence they face in their communities."
WATCH: Linda Brown on How She Remade the Nation's Education System, by Kenrya Rankin via Colorlines
"The world lost a civil rights icon with the death of Linda Brown, the woman who, as a seven year old, lent her name and face and safety to Brown v. Board of Education of Topeka, Kansas, the landmark civil rights case that ended legal racial segregation in American schools."

"What We're Reading" is a periodic feature on AFSC's News and Commentary blog, where we share a curated collection of recent articles on timely issues. "What We're Reading" is meant to spark discussion, debate, and knowledge sharing, and the articles we highlight do not necessarily reflect the official organizational positions of AFSC.