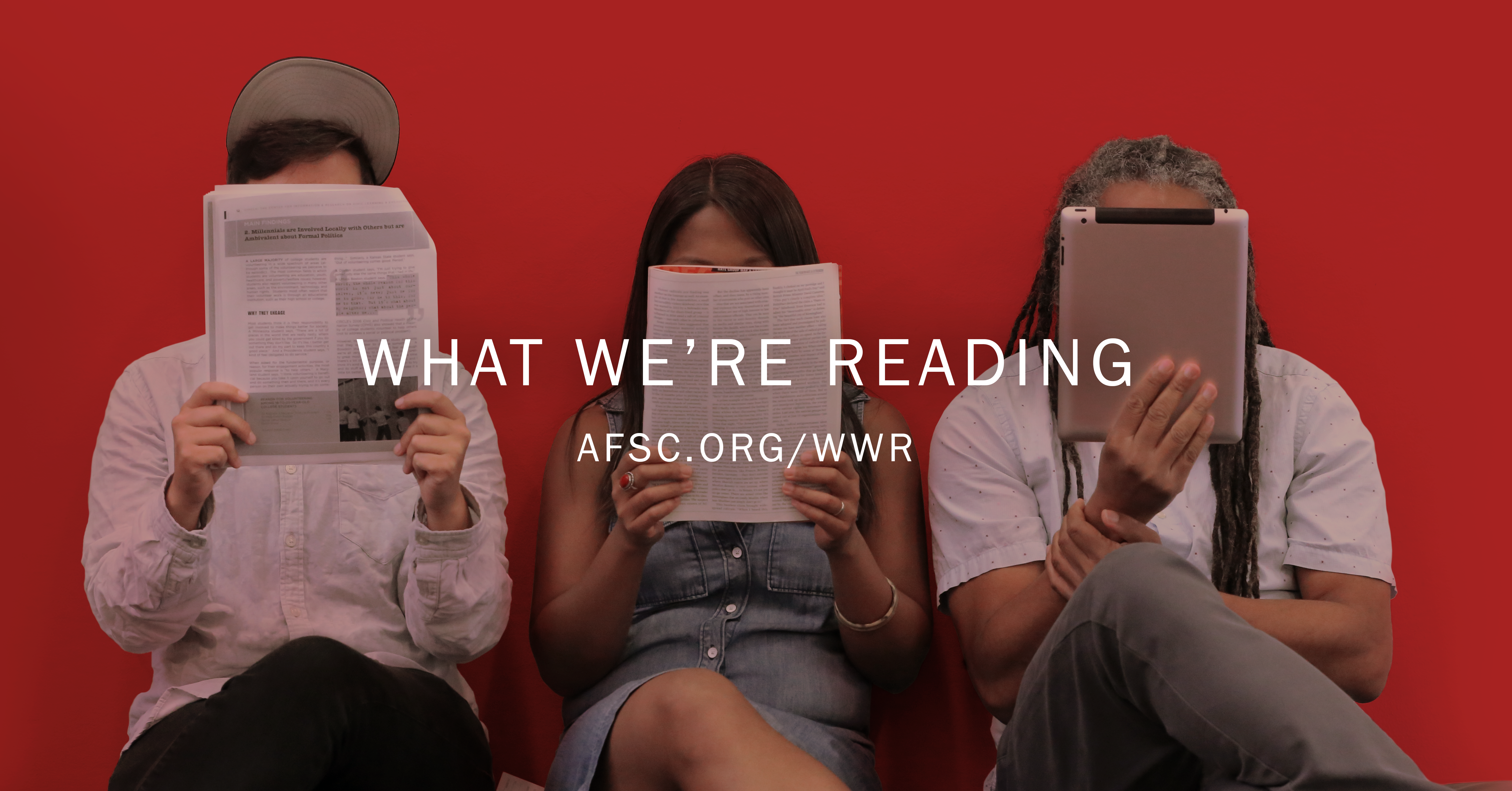 As people across the country prepare to go to the polls, we take a look at voter suppression, felony disenfranchisement, and voter ID laws. 
Disenfranchised by misinformation: Many Americans are allowed to vote but don't know it, by Victoria Law via Truthout
"Over 6 million people nationwide are restricted from voting after being convicted of a felony. Seventy-five percent of those disenfranchised are no longer in jails or prisons. States have varying regulations restricting voting for people behind bars and/or with felony convictions. Some, like Alabama's law disenfranchising people convicted of felonies 'involving moral turpitude' are vague. Even in states where the law is clearer, both misinformation and a lack of information keep many in the dark whether they can ever cast their ballot."
 3 ways the election will be worse without the Voting Rights Act, by Willie Burnley Jr. via ATTN:
"The reach of historical consequence is long, especially when it comes to race. Voters in the current election will see for the first time in more than 50 years what some of those consequences are.
That is because in 2013—in the same summer Trayvon Martin's killer was declared not guilty—the Supreme Court came to a 5-4 decision in the Shelby County v. Holder case to invalidate the core of the Voting Rights Act of 1965 and made it easier for states that have historically discriminated against people of color to change voting laws."
 How states moved toward stricter voter ID laws, by Jasmine C. Lee via The New York Times
"Opponents of the strict photo ID laws argue that they disproportionately affect minorities, low-income voters, and students. Obtaining the correct ID can require money and transportation to a state Department of Motor Vehicles branch or a local government office, resources that some voters may not have."
 North Carolina faces lawsuits over long voting lines and last-minute voter purges, by Alice Ollstein via Think Progress
"The North Carolina conference of the NAACP is threatening the state with lawsuits after reports poured in about hours-long early voting lines and the improper removal of elderly voters from the rolls less than two weeks before Election Day.
'We will invoke legal action if necessary to stop this runaway train,' North Carolina NAACP President Rev. Dr. William Barber told reporters on a conference call."
 He was ready to plead guilty. He wasn't ready to give up his right to vote, by Derek Hawkins via the Washington Post
"Felon disenfranchisement laws were originally crafted in the wake of the Civil War with the specific intent of keeping newly freed Blacks from going to the polls. Arguments in favor of such laws have morphed over the years, but they still disproportionately affect African Americans, with 1 in every 13 Black adults in the U.S. unable to vote, statistics show. In four states, including Tennessee, at least 1 in 5 Black adults is disenfranchised, according to The Sentencing Project."
 "What We're Reading" is a weekly feature on AFSC's News and Commentary blog, where we share a curated collection of recent articles on timely issues. "What We're Reading" is meant to spark discussion, debate, and knowledge sharing, and the articles we highlight do not necessarily reflect the official organizational positions of AFSC. We encourage you to tell us what you're reading on these issues in the comments below.